College Fantasy Football: Sleepers to watch in the ACC
The college football season is only weeks away so there is no better time to prepare for your college fantasy football season. Here is a look at five sleepers in the ACC who could be worth drafting. They might even help you win your league.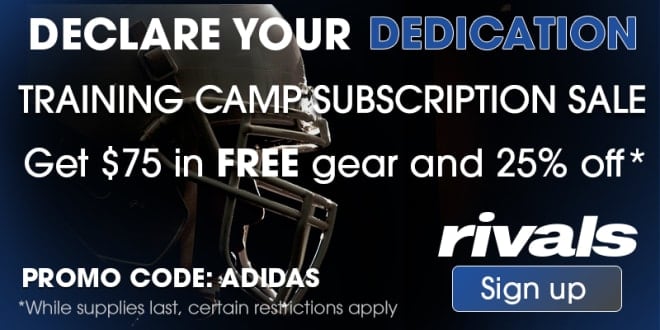 ***** 
Travis Etienne is going to get the bulk of carries in Clemson's backfield, but this is about finding sleepers and Dixon could be ready for a bigger workload after rushing 62 times for 558 yards and five touchdowns last season. After he had 204 carries a year ago, there could be some consideration to not work Etienne so hard, especially if the Tigers are blowing out teams - and that could happen a lot this season. Clemson is a 35-point favorite in the season opener against Georgia Tech. I suspect Dixon is going to have a lot of opportunities to put up huge stats.
*****
This could be considered a risky pick because Louisville's offensive line was not good last season, but the focus should be on running the ball more and Hall should get a significant workload in the backfield. If Louisville goes with Malik Cunningham at quarterback then he should run the ball more, which could decrease Hall's fantasy points. If Jawon Pass gets the job, then Hall could be the focal point of the Louisville rushing attack and he could be a big weapon because of his speed. New coach Scott Satterfield has shown a propensity for running the ball and Hall could have a surprise season.
*****
There are some interesting quarterback battles going on in the ACC and that is definitely the case at NC State, where McKay could have the edge over others as the season-opener against East Carolina gets closer. Last season with Ryan Finley, NC State threw the ball nearly 500 times, and tossing it around should not change. McKay is an interesting pick because he can run, he can throw (although he hasn't had many chances at this level), and NC State - despite losing some talented receivers - still has some elite targets. With East Carolina, Western Carolina, West Virginia and Ball State in the first month, NC State should be able to put up points.
*****
Last season, Neal rushed for 869 yards and five touchdowns on 155 carries - and he put up those numbers even though former QB Eric Dungey led the team with 184 rushes and Dontae Strickland ran it 121 times. Neal should get even more work this season with new QB Tommy DeVito sitting in the pocket more often, but Syracuse is intent on continuing to run the ball and moving fast. There are plenty of opportunities in the first month to see Neal post big numbers - but be careful about that Sept. 14 date against Clemson.
*****
Greg Dortch caught 89 passes for 1,078 yards and eight touchdowns last season. Alex Bachman had 37 catches and six TDs. Both of those players are now gone, and Surratt was sandwiched in the middle with 41 grabs for 581 yards and four scores. His targets should go way, way up heading into the season. The Demon Deacons are still going to toss it around with skilled quarterbacks, and Surratt should see a huge uptick now that Dortch and Bachman are not there any longer.