Fantasy Face-Off: Alabama defense vs. Georgia defense
*****
OVERVIEW 
Picking a defense can be a tricky proposition in all of fantasy football, especially in the college game. Matchups are of utmost importance, because even an average defense could have a huge day against weak competition. There are a lot of great defenses coming back this season, but we're looking at arguably the two best in the SEC in a situation where perhaps a fantasy owner can't go wrong.
ALABAMA DEFENSE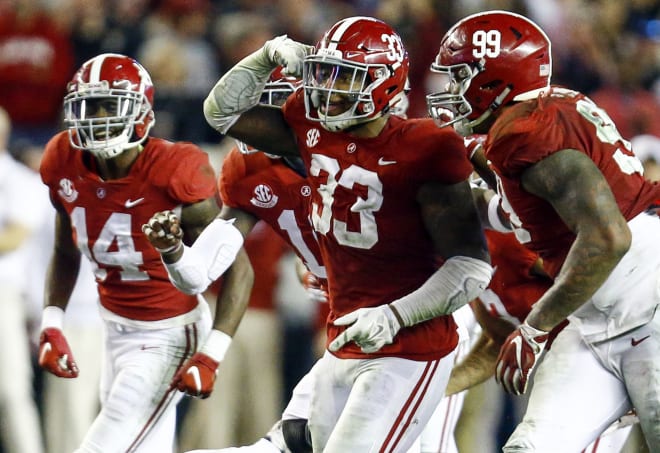 The NFL Draft has taken some major stars away from Alabama's defense in recent years, but there is a theme emerging in Tuscaloosa: Clemson embarrassed the Crimson Tide in the national title game and there's no way they're going to let anybody to do to that again.
There are some questions up front and at linebacker, but there is also a ton of highly skilled players ready to assume big roles with Raekwon Davis leading the way and then LaBryan Ray, Phidarian Mathis and others taking over big roles. I wouldn't count out Antonio Alfano seeing a lot of the field, too, because the five-star has tons of skill.
Linebacker Dylan Moses will clean up a lot and then the Crimson Tide's secondary is solid, so offenses won't be able to score quickly on them at all. The schedule also sets up nicely early with Duke, New Mexico State, South Carolina, Southern Miss and Ole Miss before October. Those are hardly offensive juggernauts.
*****
GEORGIA DEFENSE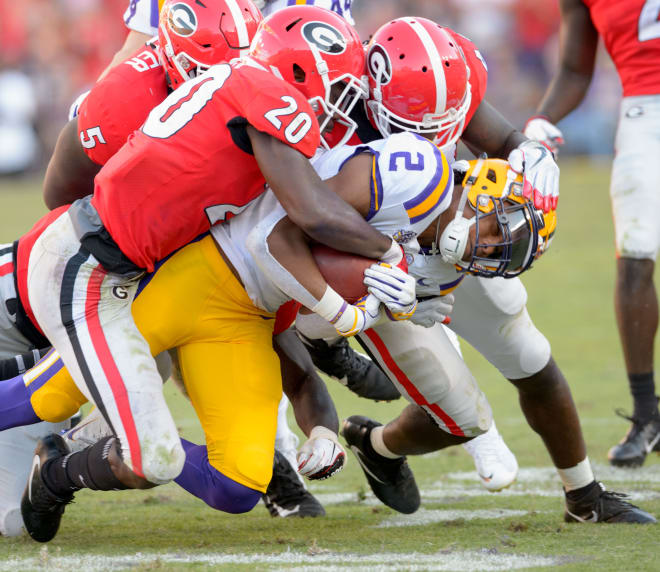 The talent is there, the depth is there and Georgia should also come into this season ready to rebound after disappointing losses to Alabama in the SEC Championship Game and then Texas in the Sugar Bowl.
My bet is that coach Kirby Smart will have this group playing great from day one, and the Bulldogs should be able to dominate. Plus, the offense plays some ball control, so the defense should be able to post some low scores in fantasy leagues.
There is some concern at cornerback and some defensive linemen have to step up but Georgia is going to fly around the field, play aggressively and make plays. The schedule could be better, but playing at Vanderbilt, Murray State, Arkansas State and then Notre Dame in a prime-time showdown isn't too bad.
*****
THE PICK 
There is a ton to like about Georgia's defense and how the schedule sets up, but I'm perpetuating a theme in fantasy this season: Alabama is going to dominate everybody on the field on its way back to a showdown with Clemson in the College Football Playoff.
I just cannot imagine an Alabama team under Nick Saban and first-year, full-time defensive coordinator Pete Golding (he was co-coordinator last season) not having players up to their full potential. The Crimson Tide are going to unleash a lot of pain this season after being embarrassed in the national title game and defensively they should be outstanding.