Two-Star Checkup: Under-the-radar prospects that made big plays
Every Thursday during the college football season we look back on some two-star prospects who are outplaying their high school ranking and helping their teams win games. This week we look at a trio of prospects who flew under the radar as recruits but made plenty of plays on the big stage over the weekend.
MORE CHECKUPS: Five-star freshmen | Four-Star QBs | Three-star DL
As a recruit: An unheralded prospect out of nearby Sanford (Fla.) Seminole High School, Moore committed to UCF in Dec. 2015, shortly after Scott Frost took over the job in Orlando. Moore had a plethora of Group of Five offers, with Louisville being his lone Power Five offer during the process.
What he did this week: Moore redshirted in his first year on campus at UCF but in 2017 he has become quite the playmaker in the Knights' defensive backfield. In Saturday's victory at Navy, the first loss at home for the Midshipmen since 2014, Moore made two huge plays to help seal the victory. The first was a tackle for a loss and a forced/recovered fumble all in one sequence and was later followed by a game-sealing interception. Moore also has several pass deflections and could be the next star in a UCF secondary that has produced several NFL players in recent years.
As a recruit: It's not often that recruits from the state of Maryland make their way all the way to Minnesota, but that's exactly what DeLattiboudere did in 2015. The Golden Gophers were his only Power Five offer and he committed to the school just prior to Signing Day, committing to Minnesota over Buffalo.
What he did this week: After redshirting his first year on campus, DeLattiboudere worked his way into a reserve role in 2016 and he's now fully entrenched as a starter in 2017. In Saturday's important victory over Illinois, DeLattiboudere recorded two tackles, one of which was a quarterback sack, his first of the season. DeLattiboudere hasn't put up huge numbers this year but he's turning into a contributor for the Gophers and helped with depth along the defensive line during P.J. Fleck's first year as the Minnesota head coach.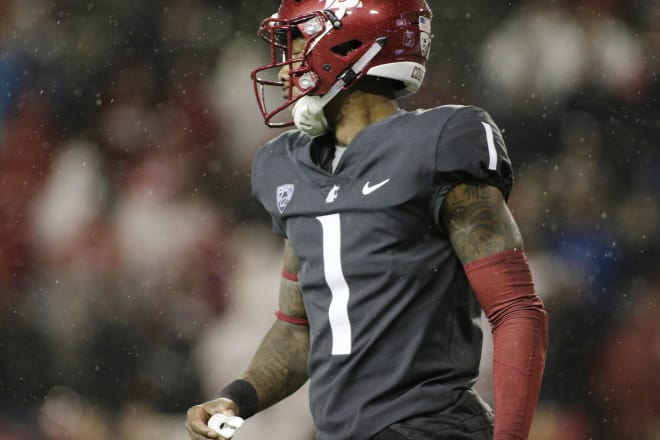 As a recruit: Martin was a virtual unknown during most of the recruiting process, especially considering that he came from a high school that had never produced a Power Five signee in the Rivals.com era. But after a big senior season, Martin saw late interest from several schools, including Virginia and Washington State and after picking up a late offer from the Cougars, he committed just prior to National Signing Day earlier this year.
What he did this week: During his coaching career, Mike Leach has done a great job of finding diamonds in the rough on the recruiting trail and Martin might just be his latest grab. The true freshman has made at least one catch in six games this season and in Saturday's victory over Colorado, he had a career game, hauling in four passes for 78 yards, including a 50-yard touchdown catch in the first quarter. If Martin keeps putting up numbers for the Cougars, there will plenty of schools in SEC country kicking themselves for missing out on Martin.