Five-Star Checkup: Freshmen that are making a big impact
Every Monday during the college football season we will check in on five five-star prospects to see how they're performing and if they are living up to the lofty billing that led them to be ranked atop the Rivals100. This week we focus on five five-star freshmen in college football that are already making an impact just a few months into their college careers.
MORE: Breakout stars of Week 8 | Which position have top teams recruited the best?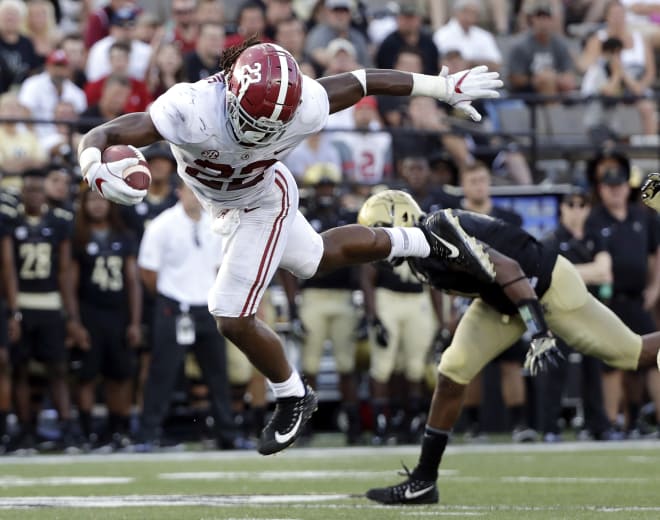 As a recruit: Despite making a commitment to Alabama very early in his high school career, there was plenty of drama in Harris' recruitment all the way up until the very end. Michigan never gave up on him and during his time at the 2017 Army Bowl, rumors circulated as to whether he would fly to Tuscaloosa or Ann Arbor to enroll early. ­In the end, Harris stayed the course and joined Alabama last January.
What he did this week: Harris walked into a highly competitive situation at Alabama, where the Tide have several running backs that could be starters at any other school. Despite the impressive stable of backs, Harris has earned his share of playing time and in Saturday's blowout victory over Tennessee he had seven carries for 50 yards. Harris has received at least three carries in all but one game this season and has more than 300 yards of total offense on the year. Harris knew he was going to have to battle for playing time early in his career but clearly looks well on his way to living up to his five-star status.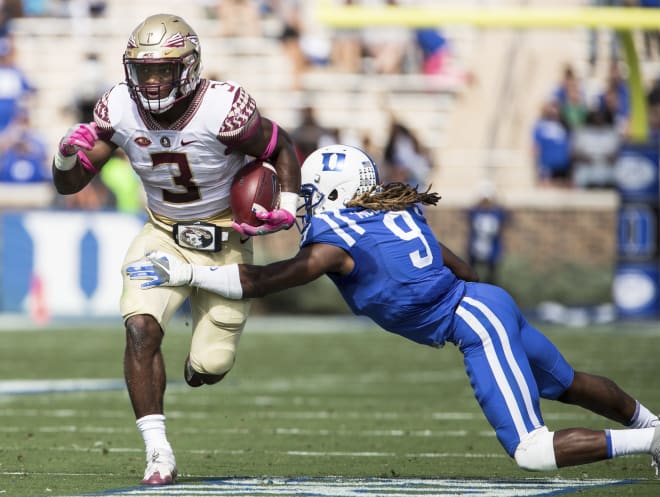 As a recruit: Akers emerged very early in his high school career and ended his recruitment pretty quickly, committing to Alabama prior to the start of his junior season. But as interest continued to pour in during his career, Akers later backed off that pledge and entertained a number of suitors, including Georgia, Ole Miss, Ohio State and Florida State. While most expected him to stay close to home with the Rebels, the impending NCAA investigation changed things and Akers ended up announcing his commitment to Florida State just prior to Christmas in 2016.
What he did this week: Akers has worked his way into a shared load of the carries for the Seminoles and even though FSU is struggling, Akers doesn't share much of the blame for the school's offensive woes. In Saturday's heartbreaking loss to Louisville, Akers had 16 carries for 75 yards and also caught two passes for 19 yards. Despite sharing the load with former five-star Jacques Patrick, Akers has already rushed for 484 yards this season through six games. Akers is just off pace for a 1,000-yard season and clearly looks like a future star in Tallahassee.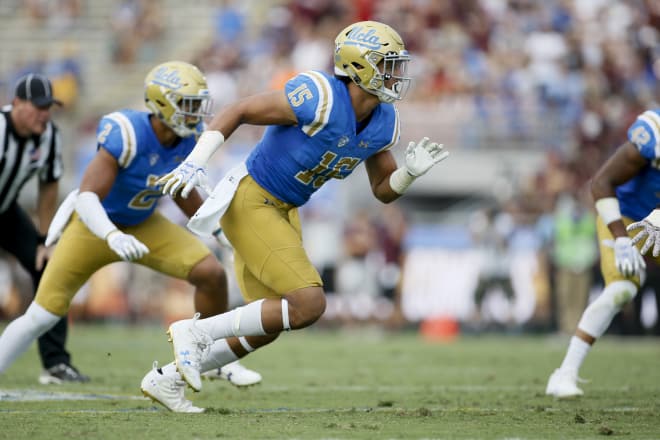 As a recruit: Phillips collected his share of national offers but kept a relatively low profile, committing to UCLA over Stanford, USC, Notre Dame and Washington during the spring of his junior year. Despite the best efforts of other programs to get him to revisit his options, Phillips never wavered on his pledge to the Bruins.
What he did this week: Phillips' freshman season started with quite a bang but an injury caused him to miss the Bruins' last three games. On Saturday against Oregon he was back healthy and immediately made his presence known, recording four tackles and one sack. Phillips' ability as a pass rusher is what made him elite as a high school prospect and looks well on his way to being a nightmare for Pac-12 quarterbacks for years to come.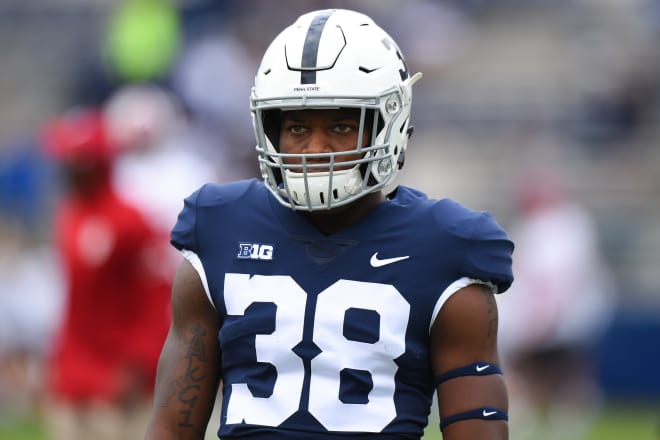 As a recruit: One of the best prospects to come out of Pennsylvania in recent years, it's not a surprise that Wade was an immediate priority for Penn State. After taking a look at schools such as West Virginia, Tennessee and a few others, Wade made his pledge to the Nittany Lions official in December of 2016 and enrolled early the next month.
What he did this week: Wade has lived up to his billing so far, quickly stepping into a contributing role for the Penn State defense. In Saturday's blowout victory over Michigan, Wade had four tackles and one pass breakup as he continues to work his way onto the field. Being able to step in and make plays on a top five team shouldn't be discounted and Wade looks like he will be a major part of the Nittany Lions' defense in the years to come.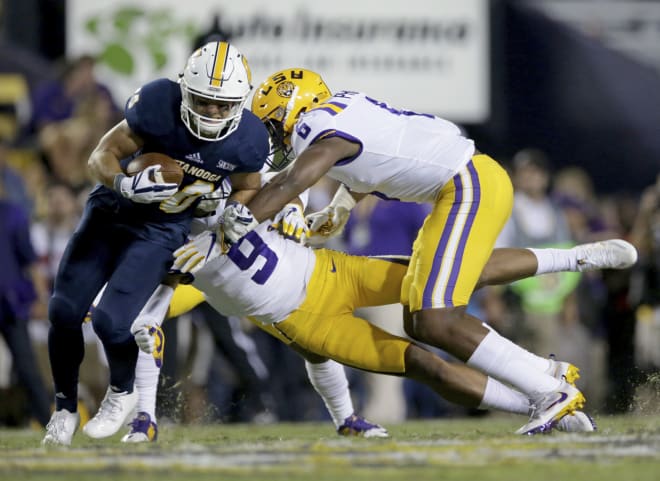 As a recruit: Phillips fielded a variety of interest from schools all over the country and even took official visits to Oregon, Notre Dame and Alabama before announcing his commitment to Oklahoma in October of 2016. But as National Signing Day drew closer the lure of playing in the SEC continued to pull at Phillips and eventually he flipped his commitment from the Sooners to the Tigers just a few weeks before signing day earlier this year.
What he did this week: Phillips has been slowly playing his way into the rotation but saw significant time in the Tigers' victory over Ole Miss on Saturday. He finished the game with a career-high six total tackles, including assisting on a tackle for loss. Phillips' size and playmaking ability makes him a tantalizing prospect and he should continue to be a more of a factor for an improving LSU defense as the year moves along.