Sting Factor: Zechariah Owens backs off pledge to Clemson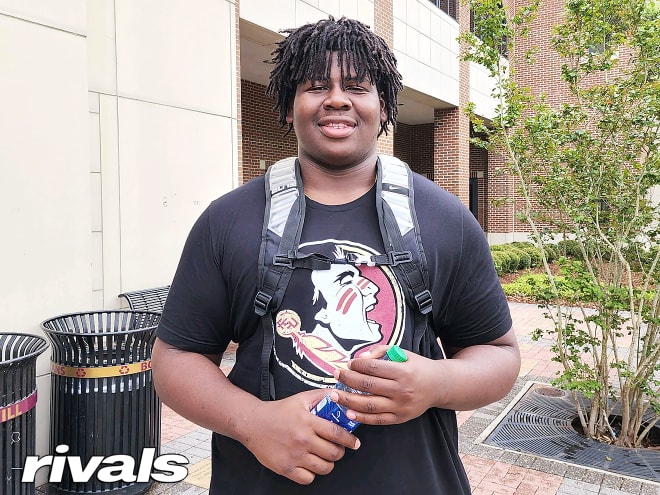 THE STORYLINE 
When Zechariah Owens committed to Clemson on July 4, he cited the outstanding football there but also how the school and the football program would set him up for life.
It came down to Clemson and Penn State for the massive four-star offensive lineman, and it was a big win for the Tigers to get the 6-foot-7, 350-pound prospect out of McDonough (Ga.) Eagle's Landing Christian.
But his commitment would not last until Halloween as Owens backed off his pledge to Clemson on Thursday morning and it looks like another ACC foe has taken control of this recruitment.
Florida State has emerged as the main contender for Owens now as the Seminoles never stopped recruiting him and made him a top priority early in his senior season. Others should be involved, too, but coach Mike Norvell and his staff have to like where they sit in Owens' recruitment now.
Clemson is sitting with the eighth-best recruiting class nationally even after Owens' decision, and the Tigers have offensive line commitments from four-stars Ian Reed and Harris Sewell, both out of Texas.
*****
LOCAL REACTION  
Clemson wanted to keep Owens. The belief has always been that his personality was a fit. The optics are also less than ideal to lose a four-star to your supposed ACC rival, not to mention right before you play them.
But Owens is also far from a defined product as a prospect, exacerbated by missing his senior season with a torn ACL. He is a large young man with good feet for someone his stature, and the market will always be strong for those assets. The Tigers probably won't find a replacement who casts his literal shadow. But there will be options who can offer the equivalent if not lower-risk career trajectory. - Paul Strelow, TigerIllustrated.com
Sting Factor: 4
*****
NATIONAL REACTION
Players the size of Owens - especially with his level of ability - are rare, so keeping him in Clemson's class would have been a big win for the Tigers. Holding off Penn State, which made a serious run at him, and then keeping Florida State at bay would have been huge, but it didn't happen.
Clemson should still be fine. Despite losing WR Nathaniel Joseph and TE Reid Mikeska earlier in the recruiting cycle, the Tigers still have a top 10 class. There will be offensive linemen knocking down doors to get in Clemson's class, and recruiting should not be a struggle at all.
It would be very nice to have Owens in the class and it's a blow that he could end up in Tallahassee, but Clemson should be just fine. - Adam Gorney, Rivals national recruiting director
Sting Factor: 6