Five thoughts on the linebackers in 2023 class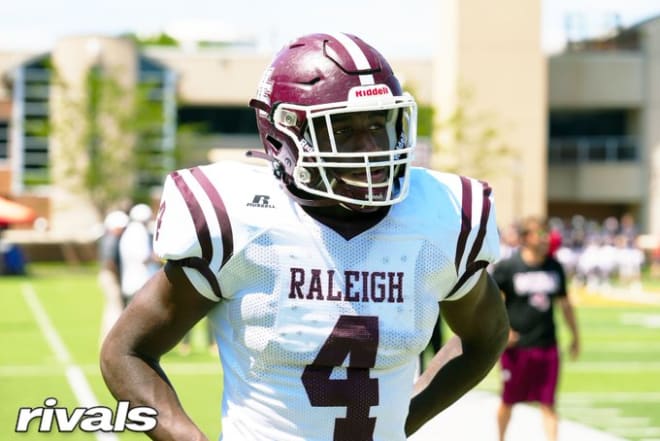 ALL EYES ON PERKINS  
Suntarine Perkins has been committed to Ole Miss since late November 2021. He's the top-rated prospect in the state of Mississippi. The Raleigh, Miss., standout is a Rivals100 player. On paper, it looks great for the Rebels.
But Perkins continues to be pursued by Alabama, and he was back in Tuscaloosa this past weekend for the Crimson Tide's win over Texas A&M. The four-star linebacker said he had a great night of SEC football there and there have been rumors of a flip to Alabama for some time, although it hasn't happened yet.
Perkins is expected back in Oxford this weekend. It would be huge if the Rebels could keep him in this class, but Alabama is rarely denied.
*****
AKANA STAYS OPEN  
LSU, Texas, Texas A&M and Oklahoma have emerged as the main contenders for four-star edge rusher Tausili Akana from Lehi (Utah) Skyridge, and this past weekend he was in Baton Rouge to check out the Tigers, which included a dinner at assistant coach Brian Polian's house.
The Tigers are definitely a main contender in Akana's recruitment, but the four-star who has tremendous length and athleticism has played his recruitment pretty close to the vest. Texas should also feel really good about where it stands for him, but probably no school has extreme confidence in where he's going to end up.
Ranked as the fourth-best outside linebacker in the 2023 class, Akana is the quintessential 21st century linebacker who is versatile, has incredible length and speed and has really special qualities in that respect.
*****
MIAMI, GEORGIA LOADING UP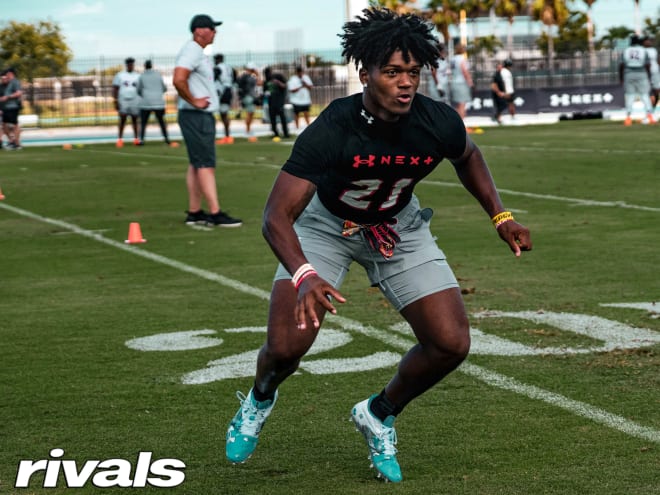 Georgia has one of the top four recruiting classes nationally right now and one reason is because of the Bulldogs' success at linebacker. The Dawgs have two of the top five inside linebackers in the class committed in Tampa (Fla.) Jesuit's Troy Bowles and Tallahassee (Fla.) Lincoln's Raylen Wilson already locked up. CJ Allen is a high three-star linebacker who is also committed to Georgia.
Miami is doing really well at the position as well – and could do even better if the Canes flip current Louisville commit Stanquan Clark. As it stands now, the No. 1 outside linebacker Malik Bryant, No. 4 inside linebacker Raul Aguirre and Miami Palmetto's Bobby Washington, who might be underrated as a high three-star, lead the way in Miami's class.
*****
ANY MORE FIVE-STARS?  
There is only one five-star linebacker in the class so far in Denton (Texas) Ryan's Anthony Hill, who committed to Texas A&M over Texas in late July. Can any other players join Hill in the five-star club? There are currently 20 five-stars in the 2023 class and we're looking to get – but won't force – 32 of them.
USC commit Tackett Curtis might be in the discussion, since he's such a playmaker at the position, but there could also be some players who emerge at the all-star events. I especially have my eye on fellow USC pledge Braylan Shelby and Texas commit Derion Gullette.
*****
  SOME SLEEPERS TO WATCH  
Through the second part of their senior seasons and the all-star events, not only the All-American Bowl and Under Armour Game but also Alabama-Mississippi and others, there will be a lot of players who emerge and their rankings should change.
Here is a list of players I'll be keeping an eye on most because, whether it's ideal size or production or generally overlooked areas, things could get altered a lot. The list for me is: Texas A&M commit Daymion Sanford, Baylor pledges Christian Brathwaite and Corey Kelly, Arkansas pledge Alex Sanford, Iowa commit Ben Kueter, Wisconsin commit Tyler Jansey and even Ohio State pledge Arvell Reese.
A lot of changes could be coming in the next couple rankings cycles.