Rivals100 Five-Star Challenge: Who could push for best WR?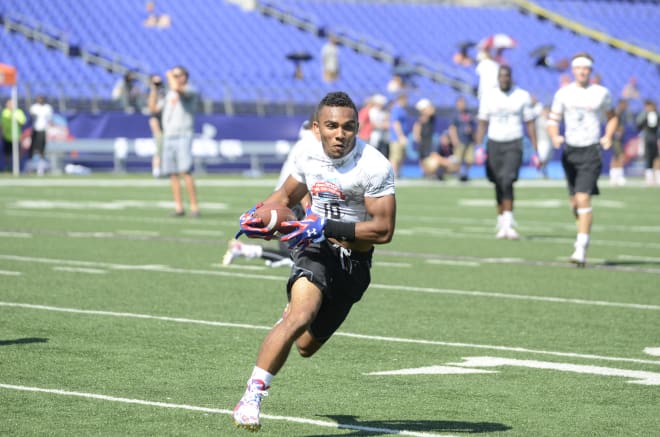 The Rivals100 Five-Star Challenge presented by adidas will take place at Mercedes-Benz Stadium in Atlanta on June 25, an event that has hosted some of the best high school prospects in the country since its inception in 2012. Could someone make history and put in the top performance ever this year? We take a look at each position, continuing at wide receiver, and see who could make that push.
RELATED: Who could push for best QB? | Who could push for best RB?
THE BEST 
Back in 2014, Christian Kirk came into our event in Chicago with four stars and left with five in short manner. In a word, he was unstoppable. It's not easy to own the title of the best with guys such as Laquon Treadwell, Amon-Ra St. Brown and others on the list. But Kirk tore apart everyone, got easy separation and led his team to the 7-on-7 title by hooking up over and over again with Kyle Allen. He entered the event having to answer questions about size and handling bigger defensive backs, and he left with zero questions remaining on the table.
THE BEST CHANCE 
I really like Koy Moore and think he could be the kind of player who flourishes at the event. Does that mean he'll end up being a five-star like the others mentioned above? I'm not sure, as he's No. 79 right now and pretty far away. But something tells me he's going to be a difference-maker at this event and give everyone something to think about. Good route runners with excellent body control and elite hands seem to do well at every event like this, and Moore has those attributes.