Rivals100 Five-Star Challenge: The All-Lobby Team
*****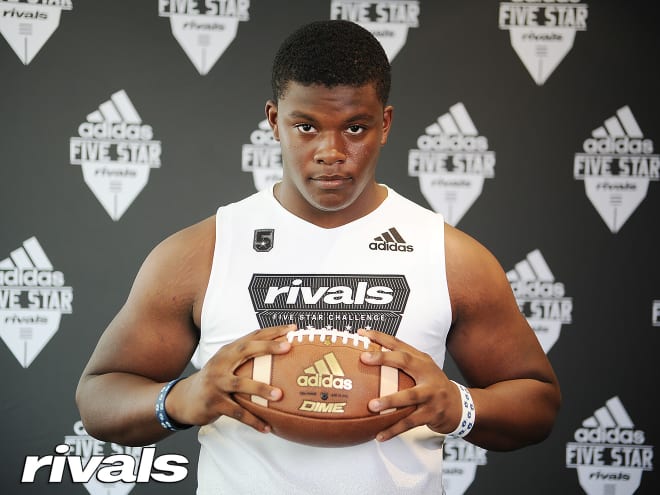 On his Rivals profile, Cohen is listed at 6-foot-5 and 275 pounds. He actually looks bigger. The Auburn commit has almost no bad weight, a huge frame and he looks like a guy who means business. Cohen has a barrel chest and he's just a big human being who should be an anchor for the Tigers' offensive line in the coming years. He showed up with an Auburn hat and backpack so it looks like he's as solid as they come.

*****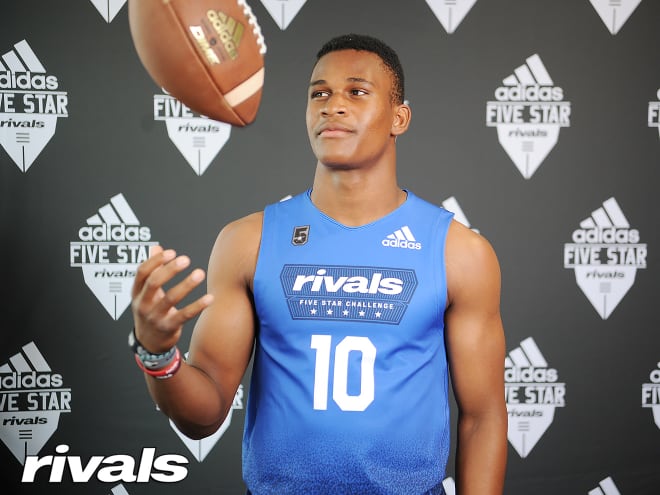 For a 2021 prospect, Colson is filled out, he has long arms and is easily 215 pounds but could add more weight to play around 230 without a problem. The Brentwood (Tenn.) Ravenwood standout also has surprisingly long arms and an absolutely great build for a young linebacker. After taking a look at him it's stunning that he only has 12 offers because coaches that stop by his school have to love the way he's built.

*****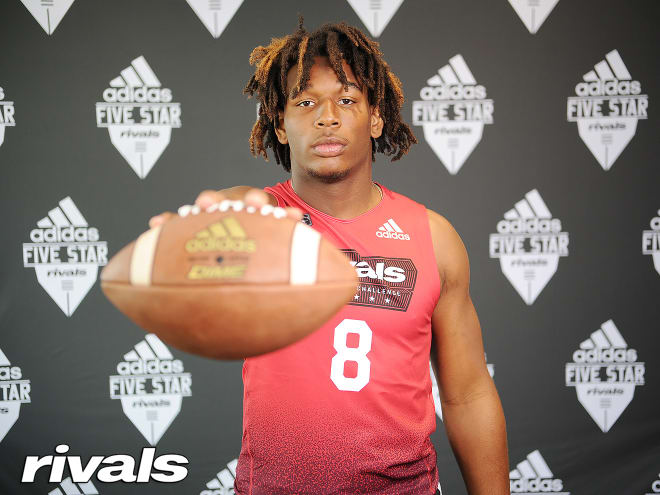 Eason is in the running for the best-looking overall prospect at this entire event. First off, he's just huge and said he now weighs 250 pounds. There's no bad weight on him at all as he is just muscled up and massive. For a 6-foot-2 inside linebacker, it looks like Eason can lay the lumber, too. SEC schools are all over him and there are many reasons why. One is because he looks like a million bucks.

*****
When asked what size jersey he wanted at the Five-Star Challenge registration, Janvier said: "The biggest one you got." That would be an XXL for the Florida commit and that size might be too small because the 6-foot-5, 320-pound four-star offensive tackle is humongous. He could easily move inside to play guard as well. There are a lot of huge prospects at this event but the Miami Christian School standout could easily be the biggest. He could trim up slightly but Janvier is a really impressive-looking player.

*****
McGregor, who's committed to Michigan, is a special-looking kid who is a legitimate 6-foot-6, looks really athletic and has no bad weight on him. There are a lot of fair comparisons from a physical standpoint to current Michigan defensive end Aidan Hutchinson and the two could cause problems together in Ann Arbor in the coming years. We'd like to see more consistent domination against elite talent from McGregor, especially since he has such an outstanding physical build.

*****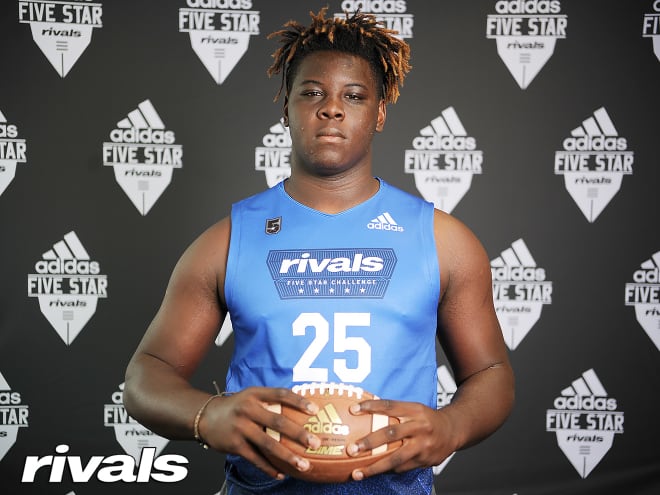 It is hard to believe Mims is a 2021 prospect because he's already one of the best-looking offensive linemen, not only at this event but probably in the country. The four-star has everything: He's a legitimate 6-foot-7 and 315 pounds, has no bad weight and simply looks like a guy who's going to dominate for the next two years on the high school level. Georgia has to like its chances early on with the Cochran (Ga.) Bleckley County standout, who reminds us a lot of Laremy Tunsil.

*****
The Clemson commit showed up wearing a cowboy hat so that definitely caught our attention but even more than that he has the perfect build for a future star because he's an athletic-looking offensive tackle who is nowhere near filled out yet. At 6-foot-5 and 275 pounds, Parks looks great but it's clear that he will continue to get bigger so his ceiling is high. Plus, getting developed at Clemson won't hurt so a big performance at this event and he could be in the conversation for a big move up in the rankings.

*****
Webb stands out just standing in the room taking photos. The high four-star linebacker has tremendous length and size, really long arms and he almost looks like an outside receiver if he wasn't so built already. What's even more impressive is that Webb has the frame to add even more weight. With his length and size, he has the makings of a really special outside linebacker who can move.