Rivals100 Five-Star Challenge: Ranking the defensive linemen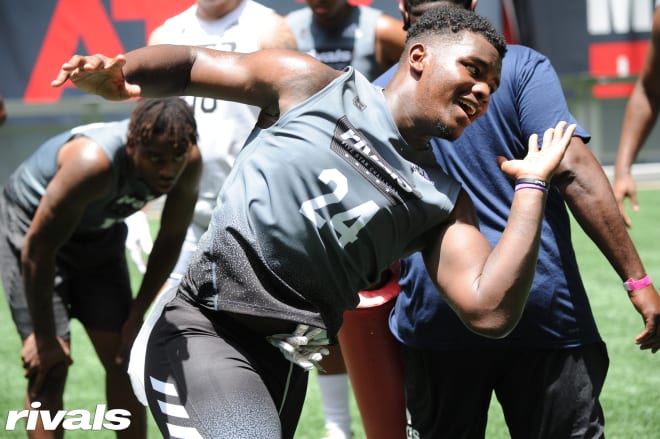 Overall, the defensive line group at this year's Five-Star Challenge did not compete well against the offensive line group, but there were a few exceptions and Roy was one who had a good day. In fact, the Louisianan came home with position MVP honors.

Whereas others had up-and-down performances, and some just had down performances, Roy was good throughout the day. He has a frame that even over 300 pounds looks athletic, and he brings quickness and a strong grasp of the fundamentals to the position. If there was one critique of Roy's game it is that he tends to play a little high.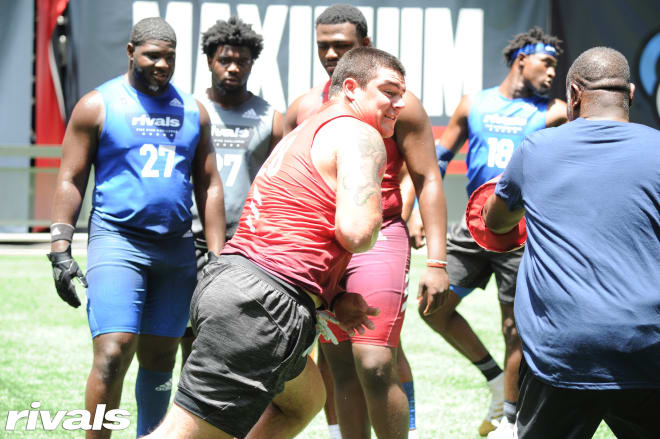 It was a close call for the MVP award, and a couple losing reps by Bresee to eventual Offensive Line MVP Aaryn Parks were the difference that allowed Roy to squeak out the win. Other than the reps against Parks, Bresee was outstanding and lived up to his five-star rating.

The Clemson commit proved he could work outside or inside, bringing a combination of speed, quickness and strength at the point of attack while effectively using his hands. On one particular rep, he moved inside and used an impressive push-pull move that quickly dispatched the offensive lineman.
Defensive line was the only position to take home two awards from Tuesday's event. Roy won Defensive Line MVP honors, but Raikes won the Gatorade Award for his work ethic and competitiveness. The Texas A&M commit took every repetition he could get and easily ended up with double the next closest competitor. Raikes performed well in his multitude of reps too. He is a shorter defensive tackle, but plays with good leverage and showed the strength to battle with even the strongest interior offensive lineman. His attitude and effort are also an asset, and will be a welcome addition to the Aggies' locker room.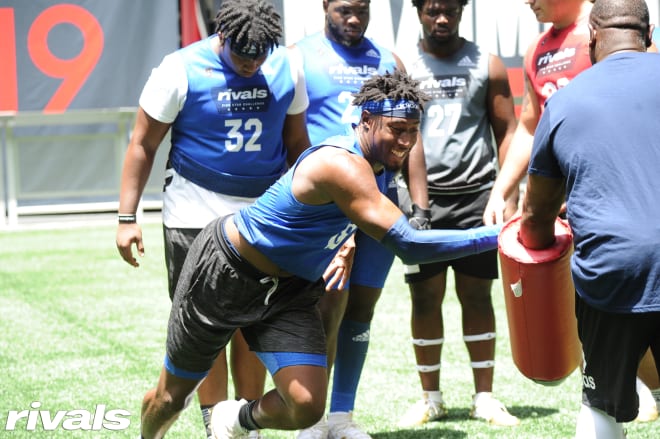 In the 2018 version of the Five-Star Challenge, current Florida freshman Khris Bogle won Defensive Line MVP honors after showing surprising strength at the point of attack despite being a lean-framed edge rusher. Williams was the 2019 version of Bogle, and though his was not an MVP-winning performance, it was a strong showing nevertheless.

Williams is tall and lean, though he looks significantly bigger than his listed 212 pounds and has a frame that can comfortably hold more weight. He has the burst and plays with the leverage you would expect for a player his size, but it's that ability to handle his own from a strength standpoint against bigger offensive linemen that catches you by surprise.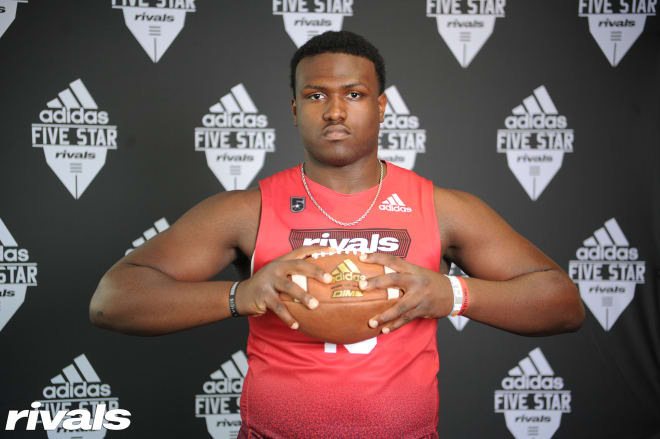 Capehart likes to work at defensive end to show his versatility, but the Clemson commit was definitely more effective when he kicked inside and worked from the three-technique defensive tackle spot. Already over 300 pounds, Capehart has the strength to battle interior offensive linemen, but he has unnatural quickness and agility for a big defensive tackle that most guards struggle to contain. When he kicked outside and worked against future teammate Walker Parks, however, Capehart's quickness was not as effective and he did not have the same success against Parks as fellow Clemson commit Bresee.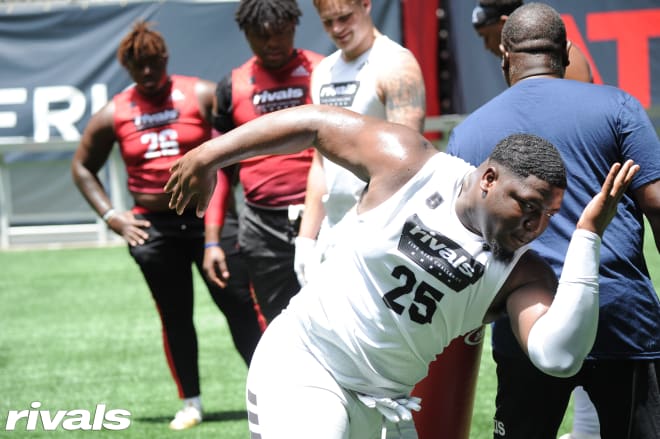 Jackson's stock was on a downward trend heading into this year's Five-Star Challenge, but if you take a step back and just appreciate him for what he brings to the table, the Mississippi native is an effective zero-technique nose tackle and he posted one of the better performances in Atlanta. Jackson plays with excellent pad level and that allows him to keep pushing the pocket even when an offensive lineman locks on. He does not have elite athleticism, but he is quick enough and agile enough to work angles and put pressure on the quarterback.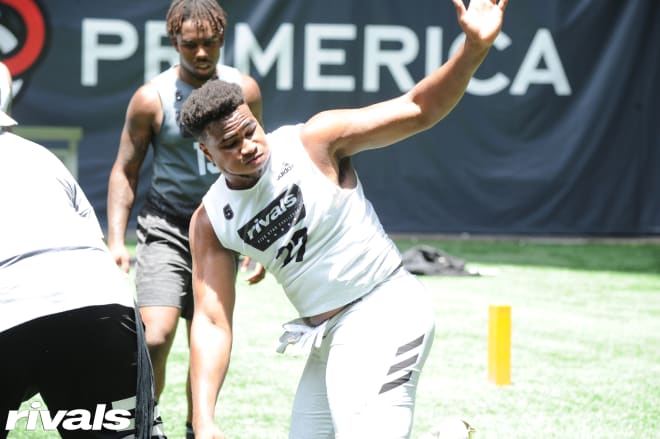 Broughton is a player who could have ended up higher on this list, but he took surprisingly few repetitions in the one-on-one session, which keeps him near the end of this list. The Houston native had two of the best reps against eventual offensive line MVP Parks. In fact, I would call the two-rep set between the two a draw. Broughton lined up as a defensive end during those battles with Parks, and he has enough explosiveness to play on the edge. However, at 6-foot-6 and 285 pounds now, we could easily see him kicking inside once he gets to college.
There were quite a few similarities between the performances of Cowan and the eventual position MVP Roy. Although Cowan is listed as a defensive end and Roy as a defensive tackle, each worked from both spots. Cowan has the quickness and solid technical skills similar to Roy, but also was caught playing high on several occasions. The difference is that Roy just had those skills in a little higher quantities. It looks like Cowan has room to add weight to his frame, and brings the versatility to play outside or inside in college.