Rivals100 Five-Star Challenge: Ranking the RBs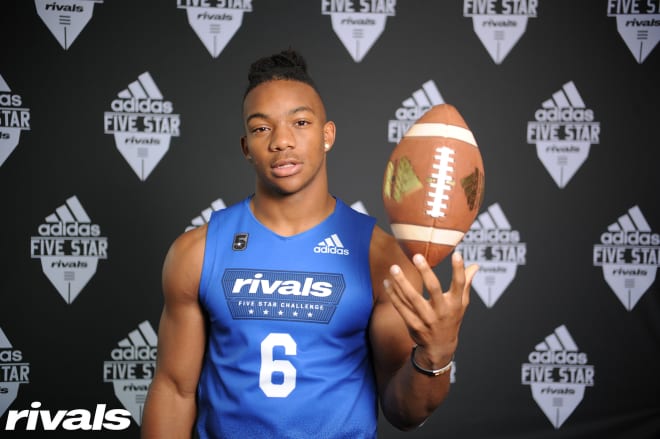 1. BIJAN ROBINSON
Robinson is the most sudden of the backs and seemed to get better as the day went on before sitting out the majority of the 7-on-7. Robinson turned it on during one-on-one drills, winning most of the reps he took. Few will remember him shutting it down early because of how good he was before he did so. Robinson is seen as an Ohio State lean.
2. DEANDRE BOYKINS
Boykins came into the event boasting a lofty rankling and backed it up during the event. A strong but shifty prospect, the 2021 four-star looked like the event's most well-rounded running backs in spurts. And while he wasn't quite as consistent as Robinson, he finished the daylong camp while many players shut it down early. He looked sharp In drills and turned in a solid performance during one-on-ones.
3. JALEN BERGER
Berger is a talented back, but isn't quite as developed or explosive as the others. That said, this isn't a great setting for his skill set. Berger shows much better in real football games than he does in passing camps. He was rather quiet during one-on-ones but made a number of plays when the 7-on-7 portion of the event got under way. His ceiling is sky-high, but he remains a little raw.
4. REGGIE LOVE, ILLINOIS COMMIT
Love bowed out of the seven-on-seven portion of the event but had a decent day before shutting it down. Love lived up to his rankings for most of the day but was prone to occasional lapses. An Illinois commit, Love has solid size and decent top end speed. He'll shine on the college level if he becomes more explosive.