Rivals Rankings Week: Updated 2022 defensive back rankings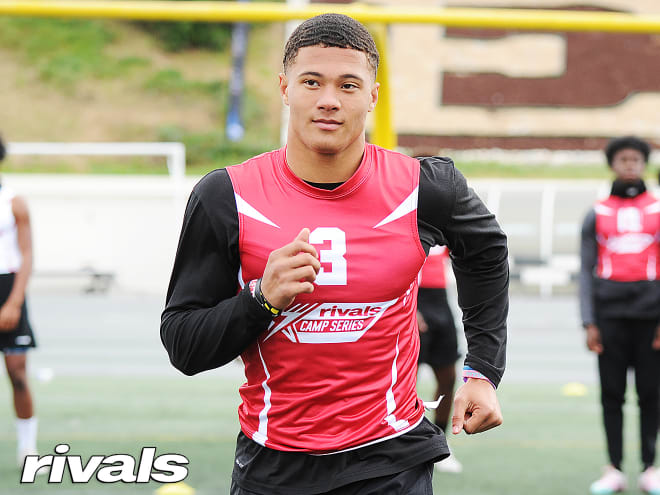 Rivals continues to roll out its updated rankings for the 2022 class and our focus now moves to defensive backs. We identify the program that's off to a hot start, discuss which program is trending for big names and examine a top prospect that will have a lot of eyes on him.
PROGRAMS WITH THE TOP COMMITS: USC and Ohio State
After a few decommitments recently, none of the top 11 safeties in the 2022 class are committed now. That makes this slim pickings because cornerback pledges are sparse as well although some of the nation's best at that position have come off the board.
The No. 1 cornerback is Domani Jackson and the Santa Ana (Calif.) Mater Dei standout picked USC over Ohio State, Michigan, Clemson, Texas and many others. The Buckeyes landed the third-best and fellow five-star cornerback Jaheim Singletary in early January as Ohio State beat out some Southeast powers for the Jacksonville (Fla.) Robert E. Lee recruit.
SHARE YOUR THOUGHTS WITH OHIO STATE FANS AT BUCKEYEGROVE.COM
*****
PROGRAM TO WATCH: LSU
Ed Orgeron and his staff have already put together an excellent 2022 class of defensive backs with four-stars Laterrance Welch, JaDarian Rhym and Marcus Scott II but there have also been some significant decommitments and a lot of other movement.
If the Tigers close strong, then LSU could ramp up its defensive back class even more with Jacoby Mathews, the top-ranked prospect in Louisiana, along with top targets such as Kamari Wilson, Denver Harris, Khamauri Rogers and Julian Humphrey.
LSU already has a strong defensive backs class. It could be a 'wow' class if things fall the right way.
*****
PROSPECTS TO WATCH: Will Johnson and Larry Turner-Gooden
There are a lot of top defensive backs still on the board, battling it out through the recruiting process, but two major ones could be making their decisions soon.
Five-star cornerback Will Johnson has Michigan, USC and Ohio State as his front-runners and he's planning to commit this weekend. Four-star safety Larry Turner-Gooden could go even earlier.
The Playa Del Rey (Calif.) St. Bernard recruit put out a cryptic message on social media that he has a surprise for his mother on her birthday on Friday. USC, Arizona State, Texas and many others remain in the picture for him. If a commitment is coming, it would be big but also a little surprising since he's said all offseason that visits are his first priority.