Rivals Rankings Week: States with the most prospects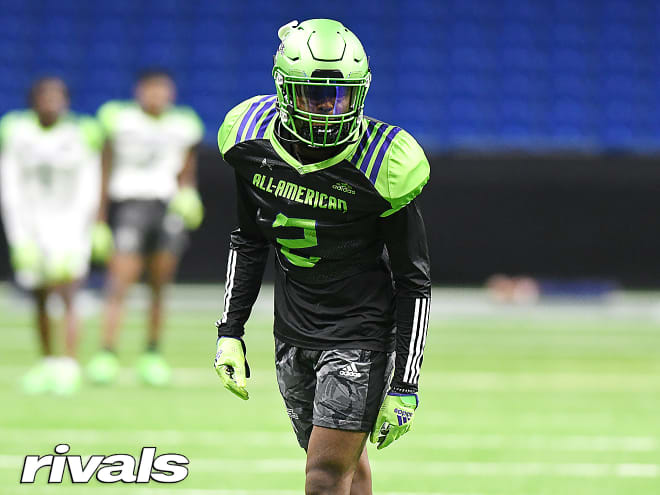 TEXAS: 38 prospects 
Texas is strong in numbers and in star power, with five of the nation's 32 five-star players residing in the state, as well as two of the three highest-ranked four-stars. Clemson-bound quarterback Cade Klubnik retained the top spot and jumped three places to finish at No. 3 overall.
Georgia signee Julian Humphrey is the newest five-star from the state, while Purdue-bound WDE Nic Caraway and Texas-bound WDE Ethan Burke are newcomers to the final 250. Major risers from the Lone Star State include Jordan Hudson and Neto Umeozulu, who jumped 76 and 72 spots respectively.
*****
FLORIDA: 33
The Sunshine State remains at No. 2 in the final Rivals250 for the 2022 class. While there has been some movement, little has changed in terms of numbers as the state remains with 33 players total.
Georgia-bound DT Keithian Alexander takes over as the state's top-ranked player at No. 9 overall. Utah-bound RB Jaylon Glover and Alabama-bound DT Isaiah Hastings are newcomers to the final 250. Jihaad Campbell is Florida's biggest riser, as he moved up 93 spots to No. 29 overall.
*****
GEORGIA: 24 
The Peach State remains in the third spot with 24 players in the final Rivals250 for 2022. While Georgia is down one from the 25 players it had in the previous rankings, it has gained some star power with three five-star players compared to two in the previous release.
Future Jackson State star Travis Hunter retains the top spot in the nation and Alabama-bound OT Elijah Pritchett is the newest five-star from Georgia, coming in at No. 22 overall. Georgia-bound SDE Mykel Williams was the state's biggest riser as he moved up 21 spots to No. 8 overall.
*****
CALIFORNIA: 17 
California was able to separate itself from its previous rankings tie with Louisiana by adding three players overall and coming in with 17 players total in the final Rivals250. The Golden State has three five-star players, with Arizona-bound WR Tetairoa McMillan in the top spot as the No. 12 overall player in the nation.
The most impressive display by California in the latest rankings was made by adding four newcomers to the Rivals250: DT Mason Graham, CB Zeke Berry, APB Rayshon Luke and CB Clint Stephens.
*****
  Louisiana: 14  
Louisiana stays in the top five with 14 players overall, including an impressive four players earning five-stars, up from two in the previous rankings. One of those newly minted five-star players, LSU-bound SDE Quency Wiggins, takes over the state's No.1 spot by coming in at No.16 overall in the final Rivals250.
Major risers out of "The Boot" include OG Emery Jones, WDE J'Mond Tapp and new five-star WR Aaron Anderson. While Louisiana may have lost a little ground to California in the latest rankings this is still a very impressive class to round out the top five in the class of 2022.