Rival Views: Should Alex Styles be in the 2022 top 10?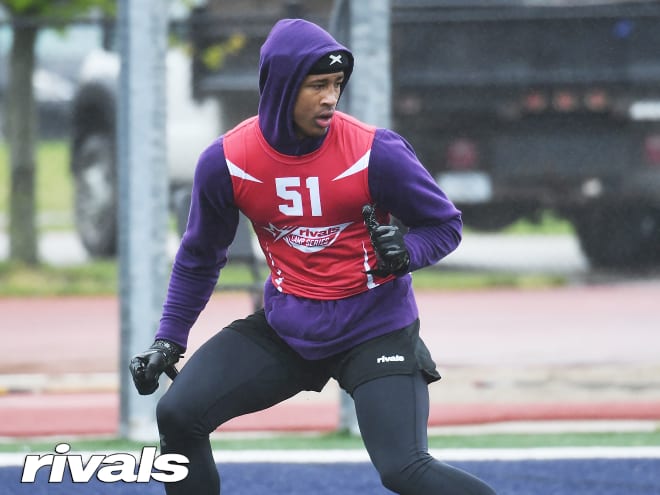 The final Rivals Rankings Week for the 2022 class kicks off Monday. In this edition of Rival Views, national recruiting director Adam Gorney and national recruiting analyst Clint Cosgrove debate whether Alex Styles, who reclassified from the 2023 class to 2022, should be in the top 10 of the final Rivals rankings.
RIVALS RANKINGS WEEK
Monday: Five-star countdown
Tuesday: Rivals250 released
Wednesday: Offensive position rankings released
Thursday: Defensive position rankings released
Friday: State rankings
GORNEY'S VIEW: NO
I have no doubt that Styles is going to be a star at Ohio State. He has all the physical tools and intangibles to be incredibly special and I absolutely love his athletic ability and versatility. But he is skipping an entire year of development at the high school level and it's not necessarily an advantage to go to college early especially if one is expecting early playing time.
My other issue is this: No doubt Styles is a phenomenal player, but who would we take out of the top 10 to move Styles in? There could be an argument from Nos. 6-10 somewhere especially since Jaheim Singletary missed the UA Game, but the others were all impressive through their senior seasons and all-star events.
I love Styles. He's going to be great. But somewhere outside the top 10 seems to make the most sense for rankings purposes.
*****
COSGROVE'S VIEW: YES
There is little question in my mind that Styes deserves a top-10 ranking, and it is all about his upside. Styles has a freakish combination of size and athleticism that few, if any, players in this class can match. At 6-foot-5 and pushing 220 pounds, Styles moves like a smaller skill player and brings the physicality of an edge defender. While he will most likely start out in the secondary at Ohio State, his versatility and size will enable him to play anything from safety to defensive end at the college level.
This is important for a number of reasons including the ability it gives Ohio State to disguise its defensive personnel. In critical third-down situations, an opposing offensive coordinator may base their play call off the assumption that the Buckeyes defense is employing a three-man front and playing coverage. Then all of a sudden, Styles is lined up on the edge, and that in itself creates all kinds of problems from an offensive schematic standpoint. Think Isaiah Simmons at Clemson a couple of years ago, and that is the type of player that Styles has the potential to be.
In addition, he comes from a family of ball players. His dad was a standout at Ohio State that later went on to play in the NFL and win a Super Bowl. His older brother is currently a budding star at receiver for Notre Dame. There is just too much going for Styles, including incredible NFL upside, for him not to be considered a top 10 player in the 2022 class.