Rivals Rankings Week: Breaking down the 2023 OLs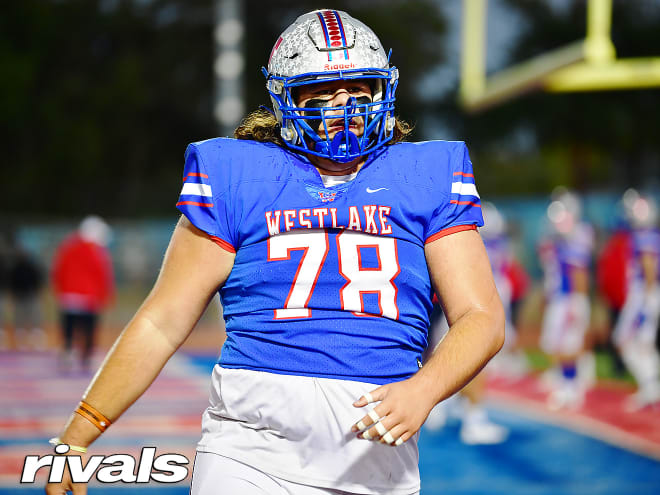 NO. 1 AT THE POSITION: T.J. Shanahan, Jr.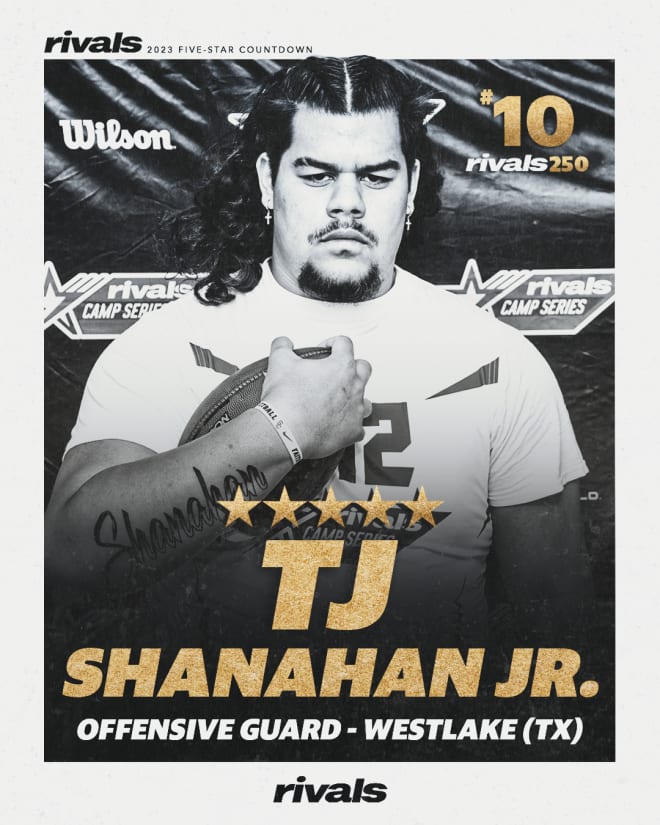 Shanahan took over as the top-ranked offensive lineman in February, passing Kadyn Proctor, and the five-star prospect has not disappointed. Shanahan is a mauler in the box who looks to punish with each snap, but does his business with technique. Proctor skipped the offseason camp circuit allowing Samson Okunlola and Francis Mauigoa opportunities to play catch up. Mauigoa parlayed his camp performances into five-star recognition. With strong performances this fall, Okunlola and Mauigoa could challenge Proctor for the top spot among the tackles.
On the recruiting front, Shanahan is down to Texas A&M, USC, Texas, Georgia and LSU. The Bulldogs, Aggies and Tigers hosted Shanahan on officials in June but this race should boil down to a Lone Star battle.
*****
TWO PROGRAMS TO WATCH: Texas A&M and Georgia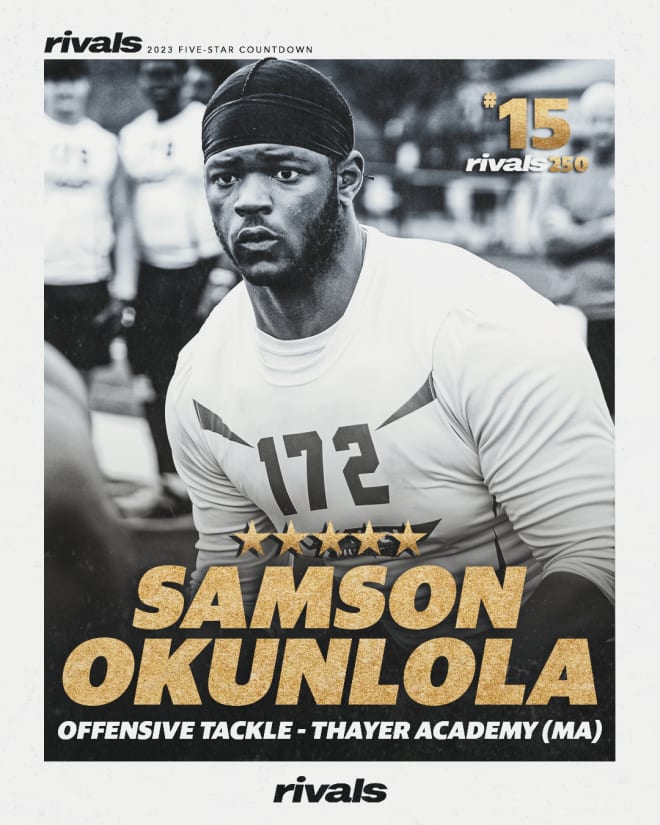 The pickings are slim when it comes to available five- and four-star offensive linemen. Samson Okunlola and Shanahan can single-handily shift perceptions of a given class with their commitments. The Aggies' late push on the recruiting trail after signing an amazing 2022 class has been shocking, but help could be on the way in Shanahan.
The Bulldogs have a trio of linemen verbally committed in four-star Johnathan Hughley and three-stars Kelton Smith and Joshua Miller. The addition of Okunlola would top off this class in style. If the Bulldogs miss on Okunlola, they might turn to South Carolina prospect Monroe Freeling.
*****
THREE PROSPECTS TO WATCH
Back in April, Reichert produced a top eight of LSU, Ole Miss, Oklahoma, Arkansas, Michigan, Missouri, Oregon and Tennessee. Missouri and Oregon appear to be the front-runners for Reichert after June officials. The longer the process goes, the more valuable Reichert becomes for programs in need of offensive linemen.
Taking an unofficial visit from Hawaii to the mainland is never easy, and it also makes it harder for recruits to land offers. Laloulu holds high-end offers from Florida, Miami, Oregon and Tennessee. He has only used one of his five official visits with a trip to Arizona.
Given his status as a four-star, more teams may role the dice trying to get him on campus this fall for gamedays.
Freeling released a top eight in May: Michigan, Miami, Ohio State, Notre Dame, Georgia, Florida and Clemson. The four-star prospect has taken official visits to Notre Dame, Florida and Miami.
Freeling is in a unique position with great options and what he decides to do with his final two officials will be telling.