Rivals Rankings Week: Who should be a five-star in the next refresh?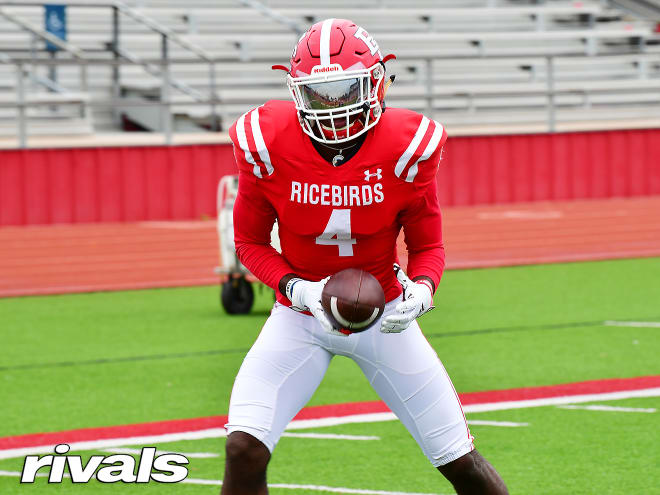 The preseason update for the 2023 class began today with the Five-Star Countdown and there are a lot of players on the cusp of earning their fifth star. The Rivals national analyst team - Clint Cosgrove, Adam Friedman, Adam Gorney, Nick Harris and Ryan Wright - make their case for who they think could earn their fifth star this fall.
*****
RIVALS RANKINGS WEEK
Sunday: Who should be No. 1?
Monday: Five-Star Countdown | Should Branch be the No. 1 WR?
Tuesday: Rivals250 revealed | Biggest Movers | Gorney goes position-by-position
Wednesday: Offensive position rankings released | Teams that should be pleased
Thursday: Defensive position rankings released | Could this be the best QB class ever?
Friday: State rankings released | Who is on cusp of four-star ranking?
*****
COSGROVE'S VIEW: Malachi Coleman
This would be a massive leap for Coleman but after seeing his development over the past year I am pretty confident in his ability to be a five-star prospect. Next to Nyckoles Harbor, Coleman is probably next up on the "freak athlete" list.
At 6-foot-5 and pushing 200 pounds, he ran 10.46 in the 100 meters and has as much position versatility as anybody in the class. Coleman has been offered as a receiver, tight end and edge rusher – with some teams even recruiting him to play receiver and then come in as a third-down pass rush specialist on defense.
Coleman is down to a top seven of Nebraska, Georgia, Oregon, Michigan, USC, Ole Miss and Oklahoma and will announce his decision on Oct. 15.
*****
FRIEDMAN'S VIEW: Damon Wilson
I've been campaigning for Wilson for a little while and I think he could make a big push for his fifth star after this season. He's a terror as an outside pass rusher with a skill set that allows him to use power, speed, technique, or a combination of all three.
Wilson also has a great motor, plays with discipline, and routinely chases down plays from behind. He won't have any problems playing in an odd or even front at the next level.
Georgia, Miami, Alabama, Ohio State and Texas are all in the mix for him right now.
*****
GORNEY'S VIEW: Jackson Arnold
After having such an impressive performance at the Elite 11, I'm leaning toward Arnold getting that five-star ranking either after his senior season or after the all-star events. The Oklahoma commit does not look like a freak athlete at the position but the ball pops off his hand maybe better than any quarterback in this class and his accuracy was excellent during that event.
He plays high-level high school football, he has all the arm talent in the world and the more we see of him this season, I'd say the Sooners' pledge is going to move up even higher in the quarterback rankings.
*****
HARRIS' VIEW: Rueben Owens II
I probably sound like a broken record at this point, but I will continue to campaign for Owens as a five-star in the class. Understanding the decrease in positional value at running back over the years, I do still believe the Louisville commit is a first-round talent that can make an early impact in the NFL on his current line of progression.
After rushing for nearly 3,000 yards and 50 touchdowns a season ago and putting down elite triple jump and 100-meter numbers in the spring, I think Owens will prove by the end of the season that he can safely sneak into five-star territory in the eyes of most evaluators with an improved physical build and a quicker speed profile.
*****
WRIGHT'S VIEW: Justice Haynes
Of all the prospects in the 2023 class that have worked toward a standout high school career worthy of a fifth star it would be Haynes. The new Buford tailback is close to joining rarefied state of Georgia air needing 1,121 yards to top the 6,000-yard high school career plateau. Of all the top tailbacks out of the Peach State, only 25 have gone over 6,000 yards.
More than just a downhill runner with speed, Haynes is a difference maker on passing downs. Haynes is the complete package and will be a household name in a couple of years carrying the rock for the Crimson Tide.