Rivals Rankings Week: Breaking down the 2023 offensive linemen
1. The top offensive lineman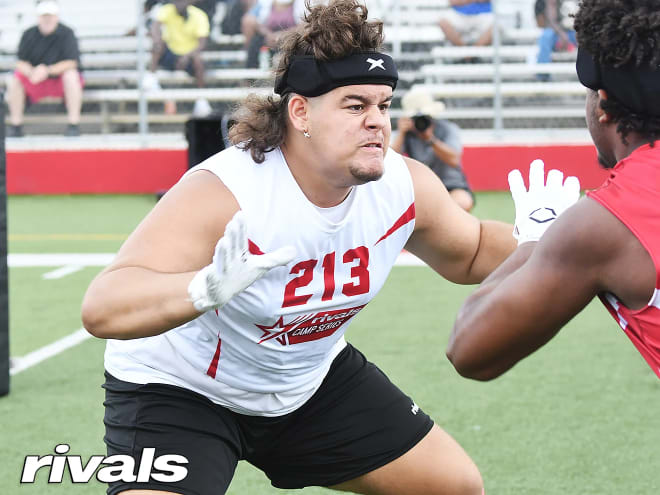 The new 2023 rankings saw Westlake Texas guard TJ Shanahan Jr. take over the top offensive lineman spot, with Iowa offensive tackle Kadyn Proctor sliding backward six spots.
Playing both guard and tackle for Westlake, no one is getting nastier than Shanahan snap after snap. More than a mauler, he's strong, patient, has great footwork and uses his hands as lethal weapons.
*****
2. Two teams to watch: USC and Alabama 
As excited as USC fans might be about the future of the program under head coach Lincoln Riley, there are some reasons for concern. The concern isn't so much about Riley or his staff running their offense, it is about finding the offensive linemen to make it work. There are zero offensive tackles rated on the national level in the entire state of California. The Trojans will have their work cut out going into other recruiting pools like Texas for top prospects.
Occupying the top three spots in the 2022 class, Texas A&M, Alabama and Georgia will fight for the best in the trenches. The Lone Star State is loaded with players such as Shanahan, Harris Sewell, Markis Deal and Jaydon Chatman.
At the top of the positional rankings the Peach State offers Johnathan Hughley, a Georgia commit, and guard Madden Sanker. Alabama's in-state depth on the line is lower with the top prospect, center Bradyn Joiner, verbally committed to Auburn. Alabama, like USC, will have to reach into other areas to steal recruits away. These battles will not only influence the races in the SEC but on the national level.
*****
3. Three prospects to watch: Madden Sanker, Miles McVay and Iapani Laloulu
Madden Sanker may not be flashy, but he is among the best of the best. His upside is still tremendous, but he already has the college body and strength to contribute wherever he goes from day one.
Miles McVay is a one-man gang on the gridiron. His 6-foot-7, 336-pound frame is intimidating, and he has the long arms to keep defenders back before they get going. The East St. Louis talent is pushing 30 offers.
Recruiting Hawaii is not easy for player or coach, for no other reason than proximity. If Iapani Laloulu has the opportunity to showcase his talents at national events such as the Rivals Camps Series and/or college camps this offseason, the offers will start rolling in for him. The size and strength are there. He has a winning-every-snap motor. Coaches just need to see his technique in person.