Rivals Rankings Week: Who should be atop the 2023 Rivals250?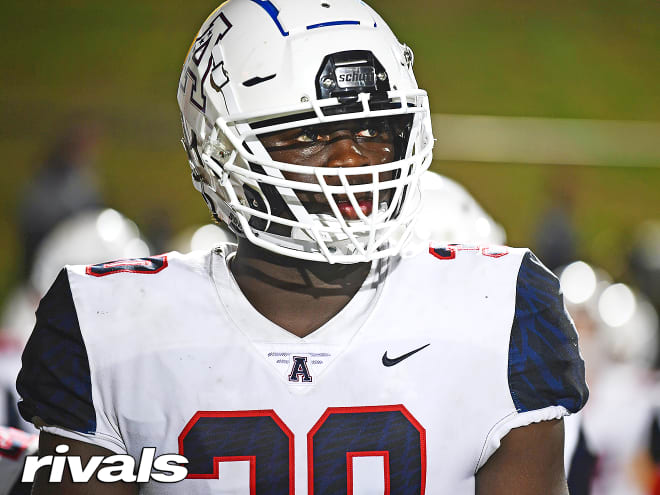 The new 2023 rankings will be released this week and like always there are always healthy debates and arguments about who should be the No. 1 player overall.
In today's Making the Case, the team of Rivals analysts all make an argument for the prospect they believe should get a much-closer look for that top spot:
COSGROVE'S VIEW: Cormani McClain
McClain may not be the flashy No. 1 pick in a class that has featured Arch Manning as the consensus top player for some time, but I truly believe that he is the right pick to headline the 2023 class. Nearly every defensive back coach in the world wants tall corners with length and they are often willing to sacrifice a little twitch, speed and coverage ability for that coveted size. With McClain you get the best of both worlds and he doesn't even appear to have the slightest weakness in his game to boot. I don't know if I have ever seen a corner at the high school level with his combination of size, natural coverage ability, hip mobility, lateral movement, twitch, burst out of breaks, leaping ability and range. McClain is as complete of a corner as you will find at this stage of their career and he has all of the intangibles to match.
*****  
FRIEDMAN'S VIEW: David Hicks, Jr.
"The No. 1 prospect in the Rivals250 should be someone that's the surest bet to be a first-round pick in the NFL Draft. The odds favor a quarterback but a defensive lineman or offensive tackle bring a lot of value as well. If No. 1 isn't Arch Manning, right now I'd take Hicks. His combination of size, strength, quickness and scheme versatility make him a coveted prospect and a player that teams can build around up front. Hicks commands double teams and can make everybody else around him better. If Manning doesn't land in the top spot, I'd choose Hicks over the field at this point.
*****  
GORNEY'S VIEW: Arch Manning
There are a lot of great players in this class but let's not complicate this: Manning has the lineage, the pedigree, the talent and all the intangibles to stay as the No. 1 prospect in the 2023 class. On the field, the ball pops off Manning's hand, he can dissect defenses, read them easily and then find receivers open throughout the route tree. Nothing really fazes him, he's never too high or too low as he methodically moves the ball toward the end zone. Off the field, Manning has so many family members to learn from, all the intricacies of the position, to get an advanced understanding of the position that is just not possible for others. He's way ahead of where he should be and for those reasons should be the No. 1 player.
*****
WRIGHT'S VIEW: Jayden Wayne
There are difference makers on the field and then there are guys like Wayne. Wayne is a special athlete doubling at receiver for his Tacoma (Wash.) Lincoln squad when he's not putting the fear of God in quarterbacks and running backs at defensive end. And Wayne playing receiver is not just a nominal effort by the Abes' coaching staff to appease their five-star talent. Wayne took five of 18 passes caught into the end zone last season covering a total of 269 yards. A sight to see, he gets separation from corners on deep balls.
On defense, there are no equals to Wayne at offensive tackle in Washington. Coming off the edge, he uses his long arms to keep tackles off him while driving them back collapsing the pocket. Even if he does not put a stat up on a given play, he is dictating the action with teams forced to run away or throw early because of his skills. At any level, if a team has an end that can influence what a quarterback is doing that team can win games. Wayne's upside is still tremendous.