Rivals 3 Stripe Camp Houston: Predictions on top prospects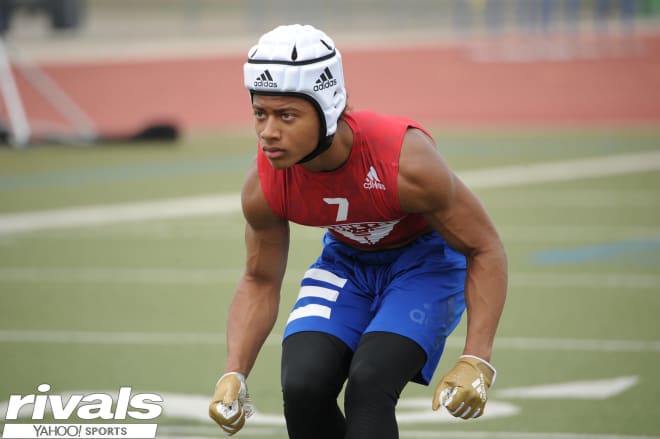 The Situation: Stingley has been committed to LSU once and he has the Tigers on top of his list, so it is going to be hard for any other school to beat the hometown team in this race. He has Florida, Georgia, Michigan, Stanford and Texas rounding out his top six.

In recent weeks, Auburn, Clemson and Notre Dame have all entered the picture as well. Even though he's been outspoken about his lack of concern about playing away from home, he admitted that that the Tigers are still in the lead with him and the safest bet is still on the his hometown program.
Prediction: LSU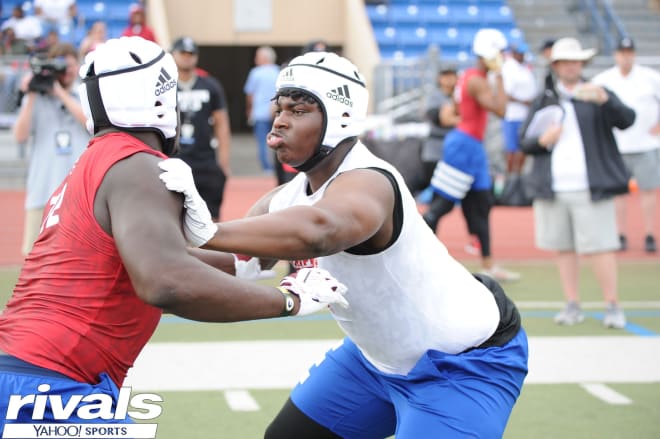 The Situation: Green is a relatively recent de-commitment from LSU, and has been one of the top prospects of a number of programs since. Recently, he's been back to Baton Rouge, as well as Oklahoma, Texas, and Texas A&M. Also in the picture is Alabama, who has built a connection with his family, and will likely remain in the picture until the end. Green said that LSU is doing well to climb back into a good spot re-establishing a bond with him after some coaching changes in the offseason, so things seem to be headed for a dogfight as he looks to make his next commitment.
Prediction: LSU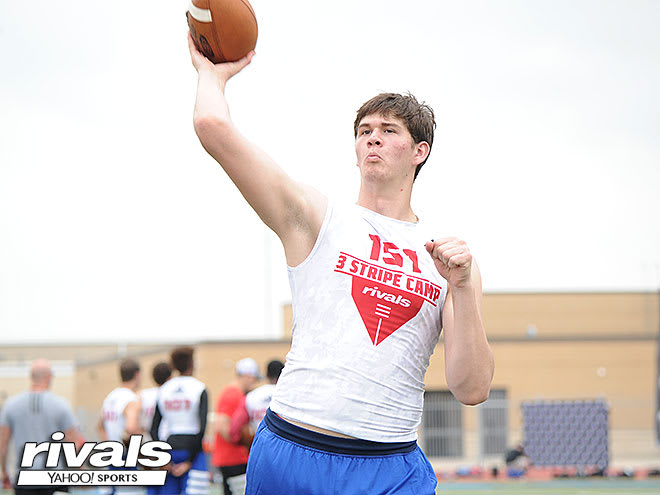 The Situation: Many of Gunnell's 7-on-7 teammates were in attendance at Sunday's camp, and the overwhelming majority of all players asked about where they thought he was heading picked LSU. While it seems as though he is getting closer to making a commitment, he still has a number of visits that he plans on taking before making his decision. The Tigers are an interesting option, as is Oregon, where he recently visited ahead of the camp. Ohio State has made a late push with him as well and his close friend and Rivals100 wide receiver teammate Jalen Curry has mentioned several times over that he is very interested in the Buckeyes.
Prediction: Oregon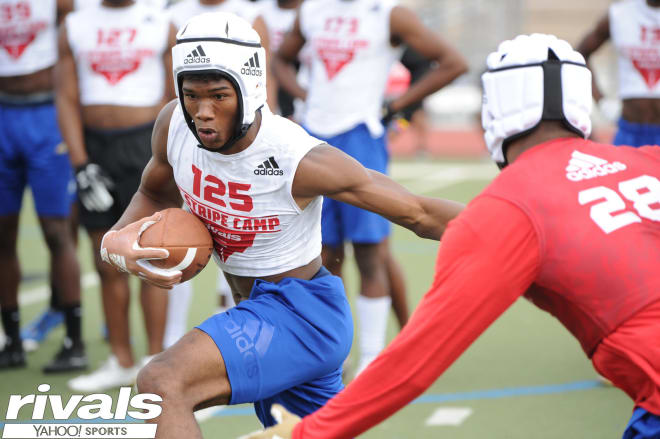 The Situation: Wilson has released a Top 8, and is gearing up for an unofficial visit next week to Ohio State. He's already confirmed that the Buckeyes will get an official visit from him as well, along with Oklahoma and Texas. Much has been made about Wilson's connection to the Columbus area, as he is from there, but he's already a star in the Austin area at Lake Travis and by now, has plenty of personal connections to that area as well. The Sooners could be looking to wrangle a major group at receiver in this class - especially if they can lure five-stars Arjei Henderson and Theo Wease back in - but they're going to need to try and get Wilson on campus as much as they can down the stretch.
Prediction: Ohio State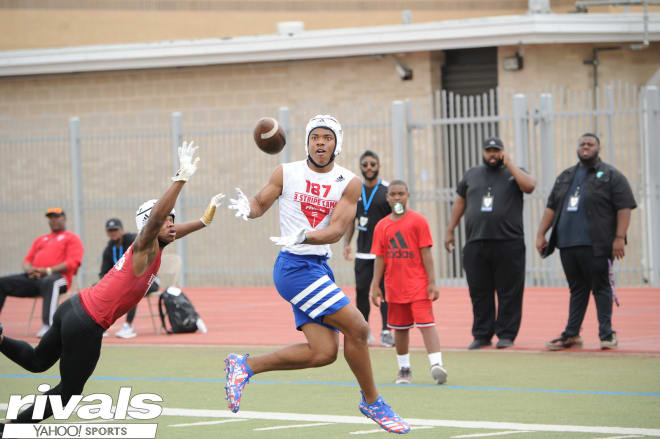 The Situation: Higgins is from Austin, and there seems to be an awful lot of smoke around his relationship to the Longhorns. While he seems legitimately interested in a number of programs that have offered him since his recruitment really took off this spring, it's hard to argue that it looks as though Texas has its hooks in him for the time being. HIggins is a thoughtful guy that seems to have his mind on more than just football, but he also knows that he's a heck of a player and ultimately may be happiest playing on a big stage that's already in his backyard.
Prediction: Texas

The Situation: A number of schools are courting Palmer and he has taken visits to Mississippi State, TCU and Texas A&M, but LSU is considered the big favorite here. He knows he is a priority for the Tigers, he is very comfortable in Baton Rouge and LSU is the team to beat. As for Lee, look for Alabama to make this one interesting. His is not an easy call because the Crimson Tide have had success at his high school. The offer from Alabama came not too long ago, but the relationships he has with people at LSU give them the edge.
Prediction: LSU for both