Rivals 3 Stripe Camp in Houston: QBs shine, big men get chippy
HOUSTON- The Texas leg of the Rivals 3 Stripe Camps presented by adidas began on Sunday at C.E. King High School. The prospects competing kicked off the Lone Star State circuit with a bang, and eight players earned invitations to the Rivals Five-Star Challenge presented by adidas this summer. Below is a look at the other major themes that revealed themselves throughout the afternoon.
RELATED: Live from Houston | Full Rivals Camps Series schedule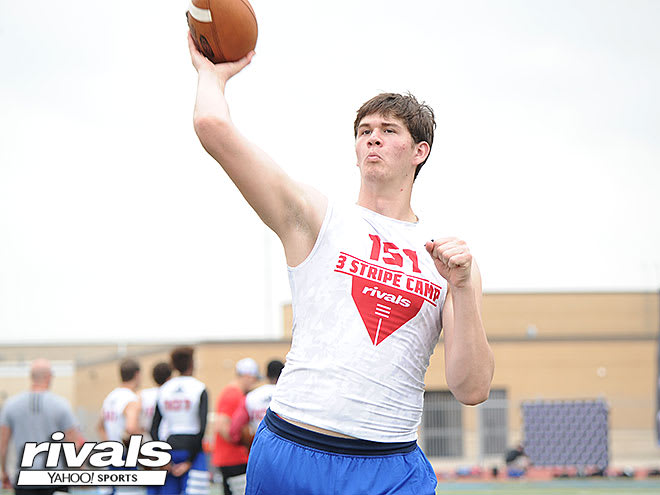 QUARTERBACKS TOOK STEPS FORWARD AND WERE A STRONG GROUP 
Perhaps it's not a surprise that Rivals100 prospect Grant Gunnell earned his invitation to the Five-Star Challenge presented by adidas, but the supporting cast at the quarterback position represented itself well and gave the elite group of receivers in attendance chance after chance to make big plays. Quarterback MVP Jacob Zeno was effective dropping passes in all areas of the field. Terrance Gipson, Chris Herron and Peyton Matocha all had moments where they fit tough passes into tight windows. Youngsters like Hunter Dunn and Malik Hornsby also showed well for themselves – especially hitting on deep throws downfield to speedy backs and receivers. Spots in the rankings are still very much up for grabs and the performances of the quarterback group on Sunday showed that there is plenty of talent ready to start closing the gap with those at the top.
QUICK FEET MAKE QUICK WORK OF DEFENDERS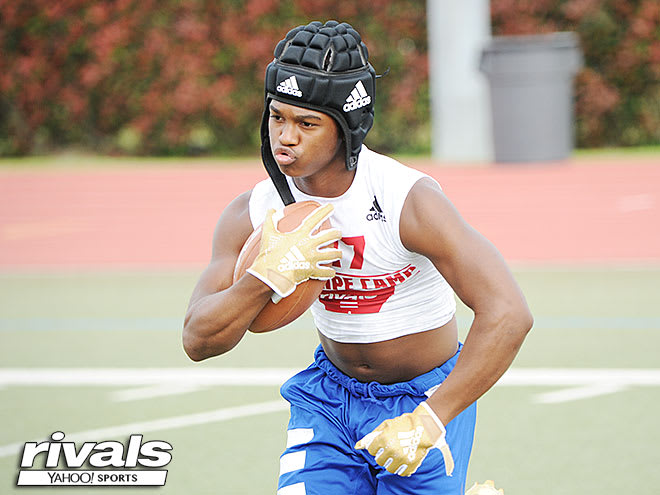 Some elements of camps may not simulate a game so much as simply demonstrating what players can do best. While the duo of Dorian Manuel and Chux Nwabuko may have been a diminutive pair, inch-for-inch they were as good – or better – than any other two offensive skill players in attendance. Manuel took running back MVP honors as his legend continues to grow with top camp performances this spring. And while Nwabuko might not have had quite as many memorable moments, he's a bit thicker and every bit as agile. Three-star athlete Ainias Smith has been recruited on both sides of the ball, but had one of the plays of the day as he danced around Dwight McGlothern three times in the open-field tackling one-on-ones.
NEW FACES AT ARIZONA, ARKANSAS, A&M CAPITALIZING ON AREA TALENT
Chad Morris and Kevin Sumlin have been quick to return to the well in their old stomping grounds by recruiting Texas and the Houston area. But Jimbo Fisher and his staff have done an effective job keeping the Aggies brand on the mind of the local talent. Players like Rivals100 wide receiver Jalen Curry and four-star Oklahoma running back commit Isaiah Spiller - who had both been tightly linked to Texas A&M prior to the coaching turnover - said that the new Aggies staff is actively pursuing them. Players like Kenyon Green and Garrett Wilson mentioned that since getting to Arkansas, Morris and his staff have shown greater confidence in recruiting them compared to when they were at SMU, and both have the Razorbacks in their top group. Several other players, such as Shae Suiaunoa, said that their interest in Arizona has been boosted by the familiarity of knowing how Sumlin operates after his tenure in College Station.
OL, DL ONE-ON-ONE REPS PROVIDED THE DAY'S SPICIEST MOMENTS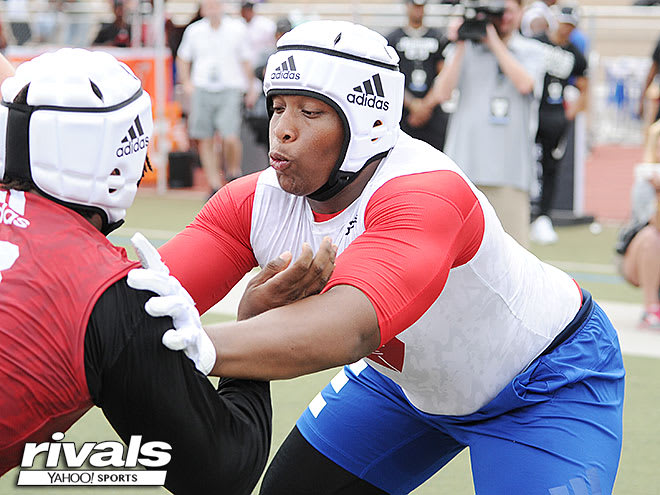 Chippiness dominated the day as the big men competed, and there was no shortage of players calling each other out, trading blows – and wins – as they matched up directly in one-on-ones. Layden Robinson, who was invited back to Sunday's camp following his call back from Saturday's adizero combine, played as though he knew he was bound for offensive line MVP honors – and backed up all the words he exchanged with defensive linemen on the afternoon. On the other side of the ball, Rivals100 defensive end Marcus Stripling evoked more reaction from opposing linemen with his audacious play and attitude during competition.
WIDE RECEIVERS WERE AS GOOD AS ADVERTISED 
Rivals100 prospect and Five-Star Challenge invitee Garrett Wilson took wide receiver MVP honors, but the award could have gone to any number of candidates. Four-star wide receiver Elijah Higgins, 2020 prospect Collin Sullivan, ultra-dynamic slot receiver Corey Williams, Louisiana product Trey Palmer and others all made the decision a tough one. Even more lightly recruited or younger players like Jaelin Benefield, Kaleb Ducros and Shadrach Banks made some jaw-dropping catches throughout the afternoon. The defensive back group was a stout one, but the offensive talent was truly impressive.