OU, Texas, A&M among teams with buzz at Rivals 3 Stripe Houston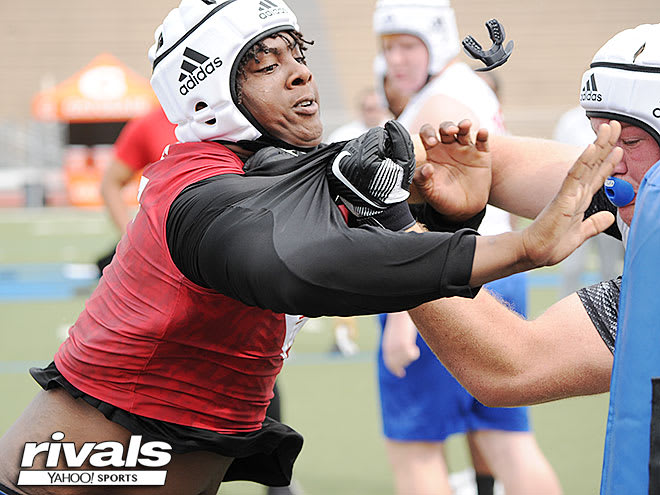 HOUSTON -- Following every Rivals Three Stripe Camp presented by adidas, the question is asked of the group of players after they've all gathered for the award ceremony how many have received a Division I offer. At Sunday's event at C.E. King High School, nearly every hand went up. Most of the afternoon's participants have yet to commit, but many others have already narrowed their lists down to a select group of schools they'll decide from sooner than later. Here is a look at the programs that should be most optimistic after this weekend.
RELATED: Takeaways from camp | Players who earned their stripes | Updates | Full Rivals Camps Series schedule
OKLAHOMA
As far as camps go, it's not always easy to appreciate the full talent of running back Isaiah Spiller. In the open-field tackle one-on-one drills, the Rivals250 Sooners commit didn't do a lot of dancing around to try and evade linebackers, but that's not really his style in real games, either.

Once he was out running routes and catching passes, he provided some of the more impressive catches out of all offensive skill players, regardless of position. Meanwhile, recent defensive line commit Kori Roberson moved around the defensive line with varying results, but played with the sort of tenacity and ferocity that makes him a unique prospect.

Elsewhere, the Sooners are in play for many of the top prospects that were at the camp, and have been recently in the sights of Erick Young and Kenyon Green.

TEXAS A&M
The early returns on Jimbo Fisher and his staff have been positive among recruits, which is particularly important given the program's proximity to the Houston. Also, it can't be understated how important the re-commitment of Leon O'Neal has been in helping bridge the gap with some of the players in the area.

While the Aggies are in the mix for plenty of Sunday's prospects, the commit the shined brightest was defensive tackle Joshua Ellison. He took defensive line MVP honors and very well could have catapulted himself into the top defensive tackle spot in the state in 2019. Also considering the early headway the Aggies have made with some of the bigger names in 2020, there is plenty of reason for optimism.

TEXAS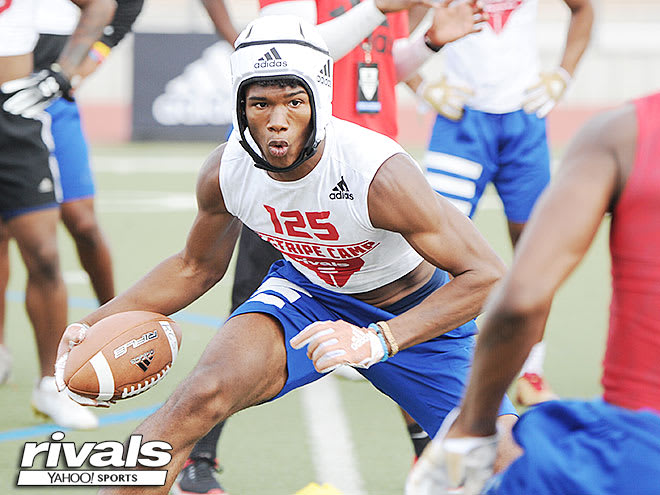 Even though all three of the Longhorns commits in 2019 chose to pass on Sunday's event, plenty of the uncommitted prospects in attendance had Texas on their minds. Two of the camp's top receivers, Elijah Higgins and Garrett Wilson, are both from the Austin area and have either taken or will take more visits to the 40 Acres over the course of the spring.

Two of the most exciting talents in 2020, North Shore running back Zachary Evans and North Forest wide receiver Demond Demas, had high marks following recent unofficial visits as well. Texas should have every expectation of playing a significant role with many of the state's top prospects after everyone took notice of how it finished off its 2018 recruiting class.

ARKANSAS
The Razorbacks might be more of an expected addition to this list following next week's Dallas camp, considering Chad Morris' staff's run at SMU, but Arkansas has been aggressive across the board recruiting Texas athletes. Kenyon Green commented that he's been impressed with how decisively the staff has tried to keep pace with some of the more common names tied to his recruitment and Garrett Wilson, Jalen Curry, and several others have all been in regular contact. The boost of coaching in the SEC has been something Morris has been playing up in his new digs, and with the benefit of the doubt for the time being, recruits are responding positively.

OREGON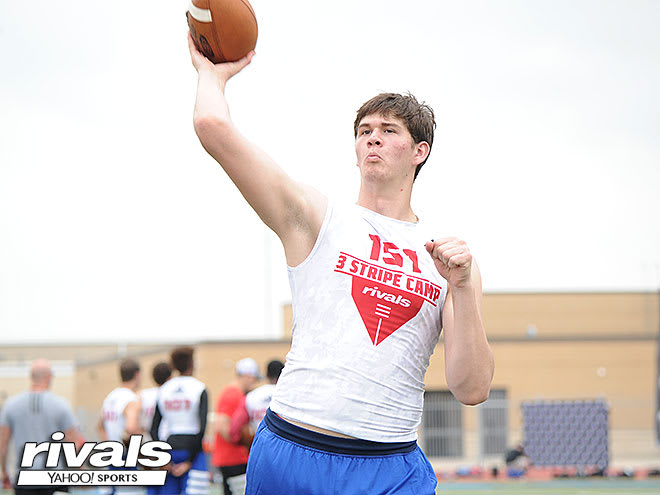 The Ducks made a concerted effort to come after Texas talent hard and develop a pipeline in the state with the 2018 class. While Marques Caldwell remains Oregon's only commitment in 2019, he is a Houston-area prospect and others have continued to express enthusiasm about the program, even in the aftermath of Willie Taggart's one-and-done season.

Rivals100 quarterback and Five-Star Challenge invitee Grant Gunnell recently took a visit to Eugene that seemed go well, considering how many others are in the hunt for his next commitment. Class of 2020 wide receiver Collin Sullivan has held an offer from the Ducks for some time, but said that they remain high on his list among a handful of others.