Rankings Roundtable: What is toughest position to rank in 2023 class?
Cosgrove's take: Offensive line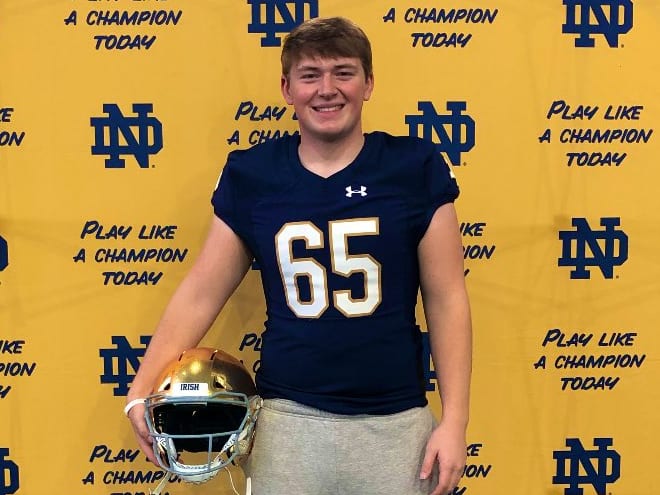 Offensive line is especially hard to rank during the 2023 recruiting cycle due to the amount of projection you are forced to do when it comes to a recruit's growth and development at the next level. Whether it be a five-star player like Iowa commit Kadyn Proctor or a three-star like Notre Dame commit Joe Otting, there are a number of players in this class with future high-round draft-pick potential. Identifying who those guys will be in the end can be incredibly hard to sort out.
*****
Friedman's take: Defensive tackle  
This is a great year for defensive linemen, and there are a handful of defensive tackles that look like they'll be high-impact players at the next level. But picking who should be No. 1 at the position will be extremely difficult. Jason Moore, Jamaal Jarrett, James Smith and Will Norman round out the top four at the position, but this order could easily change. There are other defensive tackles who could see their stock rise in the next rankings update as well. There has been a lot of internal discussion on Kayden McDonald, Stephiylan Green, Jordan Hall and a few others. Senior season film and in-person evaluations are going to be invaluable when hashing out the order at this position and the all-star game performances will play a big role before all is said and done.
*****
Gorney's take: Defensive end  
The defensive end positions are by far the toughest to rank in the 2023 class, because there are so many good ones and we have to figure out which players are five-stars, which ones fall just under that category. In many cases, it's splitting hairs. There are going to be a lot of changes coming in the next rankings cycle, especially since we've seen their entire senior seasons but having Damon Wilson as the sixth-best strong-side defensive end must mean it's an incredibly loaded class. Victor Burley at No. 8 or sack machine Rueben Bain at No. 17 seem low, but which players drop so they can move up? At weak side, the conversations get even tougher with Alabama commit Yhonzae Pierre at No. 8 or Tennessee pledge Chandavian Bradley at No. 10. It's such a loaded position and it's incumbent upon us to get the order right, which is going to be very difficult.
*****
Harris' take: Wide receiver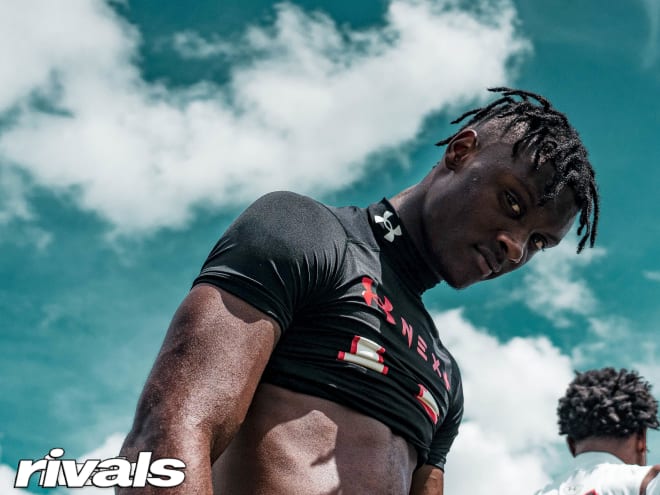 There is a large group of elite talent in the receiver group in 2023, and there are tough decisions to make at each tier. At the top in the five-star ranks, Carnell Tate, Brandon Inniss, Zachariah Branch and Hykeem Williams all have their own individual cases to be No. 1 overall as each have excelled both on the field and on the 7-on-7/camp circuit in the offseason. In the high four-star ranks Johntay Cook, Jurrion Dickey and Jalen Hale are also all interchangeable when it comes to ranking them in order. While each offer something different than the other, there is a layer of dynamic playmaking that makes each just as special as the other. Ayden Williams is another name to factor into the conversation as he is creeping closer to the five-star consideration ahead of the next rankings meeting.
*****
Wright's take: Cornerback  
The toughest position to rank in the 2023 class is cornerback. This class is loaded. Difficult decisions will be made moving players around, especially with the reclassification of IMG Academy five-star defender Desmond Ricks. Cormani McClain has long held the top spot among his peers, but there are elite prospects like Javien Toviano, AJ Harris, Jayvon Thomas and Malik Muhammad working to move up.
In the Southeast, Jahlil Hurley, Tony Mitchell, Avieon Terrell and Dijon Johnson have not disappointed. Each brings a similar set of skills but with little nuances to his game, whether it is speed, quick hips, wingspan and/or ball skills. All are elite, but that doesn't mean guys out West like Justyn Rhett and Caleb Presley have fallen off, making the decisions even more challenging.