No. 1 overall recruit Travis Hunter spurns FSU to sign with Jackson State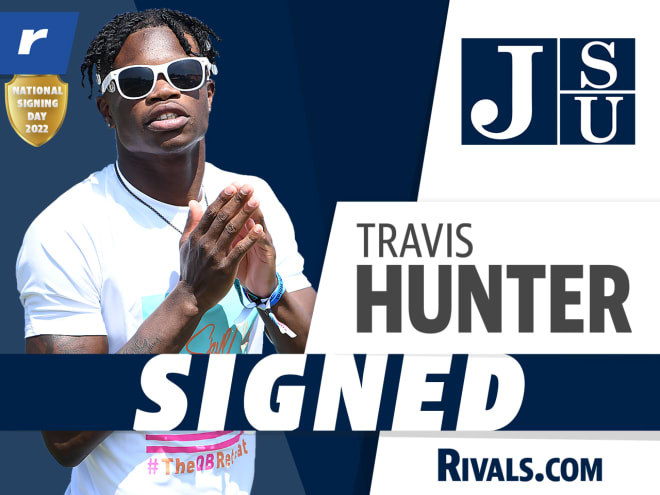 The nation's No. 1 overall recruit has shocked the college football world.
Travis Hunter, who had been committed to Florida State for more than18 months, flipped his commitment to HBCU program Jackson State. The move is one of the biggest surprises in National Signing Day history and is a signature recruiting win for head coach Deion Sanders, a former Florida State Seminoles player.
Rumors have swirled around Hunter's recruitment for months, with Georgia seen as the biggest threat to poach him away. However, Hunter had been steadfast in his commitment to Florida State, regularly shooting down and even mocking rumors and reports on social media.
MORE NSD: Announcement guide | News and analysis
A star at both cornerback and wide receiver, Hunter finished his high school career tied for the all-time lead in touchdown receptions in Georgia history despite missing a large chunk of his senior season.
Since being hired at Jackson State in September 2020, Sanders had raised the national profile of the HBCU program on the recruiting trail. He landed several high-profile transfers and four-star recruits such as Trevonte Rucker and Katron Evans. His success on the recruiting trail has also led to success on the field as Jackson State has gone 15-4 in his two-season tenure, including an 11-1 season in 2021.
The move by Hunter was part of a tough day for Florida State fans, as offensive coordinator Kenny Dillingham left his post with the Seminoles to take the same position at Oregon, perceived lean Tyre West chose Tennessee over the 'Noles and five-star legacy recruit Julian Armella pushed back his announcement.