NFL Draft: Five lessons learned - or reinforced
1. THE SEC IS STILL BOSS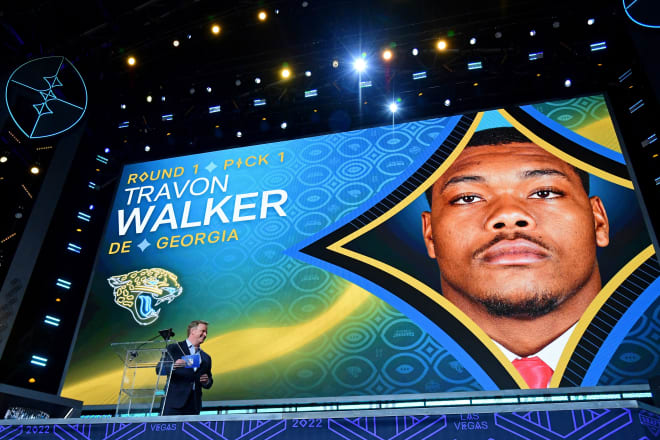 In 2021, the SEC led all Power Five conferences by a wide margin with 65 overall selections. The conference hit the same number in 2022 and it only reinforces a lesson we've already learned here: The SEC is vastly better than every other conference at recruiting and producing NFL-caliber talent.
Rivals ratings are based on expected college performance and NFL Draft positioning. With 65 selections in each of the last two drafts, the statement that the best football is played in the SEC really cannot be argued.
The Big Ten stayed in second place with 48 picks (after having 44 a year ago), the ACC precipitously fell off and was cut in half, going from 42 picks in 2021 to only 21 in 2022 and then the Pac-12 and the Big 12 hung in around the middle, tying this year with 25 draft picks for each conference.
*****
2. TESTING NUMBERS REALLY MATTER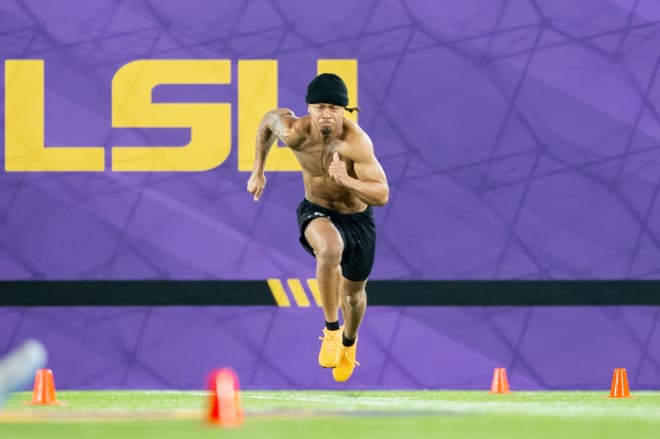 Two of the top three overall NFL Draft picks – Georgia's Travon Walker and LSU's Derek Stingley, Jr. – did not have typically dominant college careers in which they were unstoppable and it would have been unfathomable if they dropped lower in the draft.
Walker had 9.5 sacks in three seasons, while Michigan's Aidan Hutchinson, who went second overall, had 14 sacks this past season alone. Kayvon Thibodeaux, selected fifth overall, totaled 19 sacks in his college career at Oregon.
The difference? Walker tested off the charts at the NFL Scouting Combine, but one could argue he was the third- or fourth-best player on Georgia's defense.
Stingley had what was largely considered an underwhelming college career at LSU, based on sky-high expectations. But his physical stature and his testing numbers along the way made him such a hot commodity.
*****
3. IN A DOWN YEAR FOR QBs, TEAMS WON'T ALWAYS REACH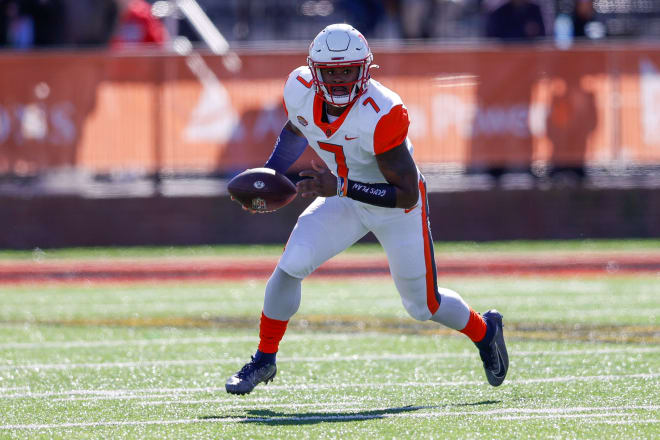 There will almost always be five-star quarterbacks in every recruiting class – some years better, some years worse – because teams will always take their chances on guys at that position out of necessity and positional importance. But we should be reminded during rankings cycles that some classes of quarterbacks are far better than others and take heed that we don't always need three, four or five five-stars at that spot.
This year's NFL Draft class is a perfect example. Only Pittsburgh's Kenny Pickett was a first-round selection and then no quarterbacks were taken in the second round, so it's not like teams were rushing to get them off the board.
Cincinnati's Desmond Ridder, Liberty's Malik Willis and Ole Miss' Matt Corral were third-round selections, which would put them toward the back end of the Rivals100. The next draft class of quarterbacks is loaded, led by Alabama's Bryce Young and Ohio State's CJ Stroud, but it's not always like that. We need to remember that.
*****
4. FIVE-STAR RUNNING BACKS ARE FADING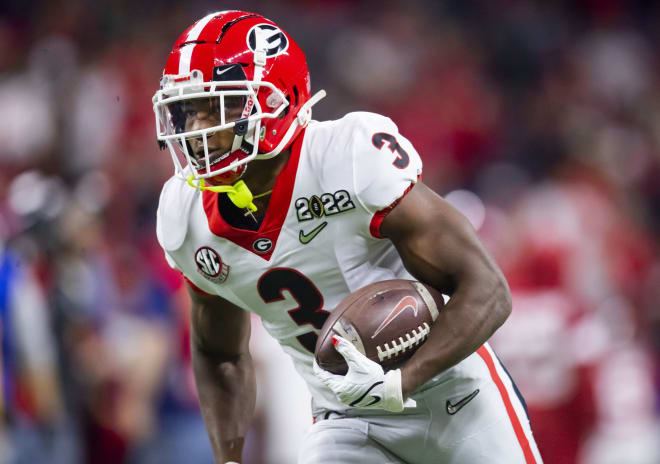 There are two factors informing our decisions when we look at running backs: The first is that 2017 was the last recruiting class where Rivals hit it out of the park with five-star running backs. Najee Harris was No. 1 overall in the class and Cam Akers was third. It's hard to argue against those rankings, even though Harris went later in the first round of the NFL Draft and Akers was a second-round selection. They're two of the best young backs in the league.
Since then, the five-star list has been Zamir White, Lorenzo Lingard, Trey Sanders, Zachary Evans, Demakcus Bowman, Kendall Milton, MarShawn Lloyd and Camar Wheaton. Some have had success, but most are hardly first-round level running backs at this point.
Evaluating the position is difficult and the second part is that NFL teams just do not put first-round grades on many running backs for various reasons. The last two recruiting cycles there have been no five-star running backs. And while it's not out of the question more five-star RBs are on the horizon, that player is going to have to be super special.
Iowa State's Breece Hall rushed for 3,941 yards and 50 touchdowns and couldn't crack the first round. Kenneth Walker had a breakout season at Michigan State with 1,636 yards and 18 scores but was still a second-rounder. Former five-star all-purpose back James Cook went late in the second. White, a former five-star, was picked in the fourth.
Sixteen of 22 running backs drafted this year went in the fourth round or later. There's just not a high value for running backs in the NFL in 2022.
*****
5. MORE FIVE-STAR RECEIVERS ARE NEEDED.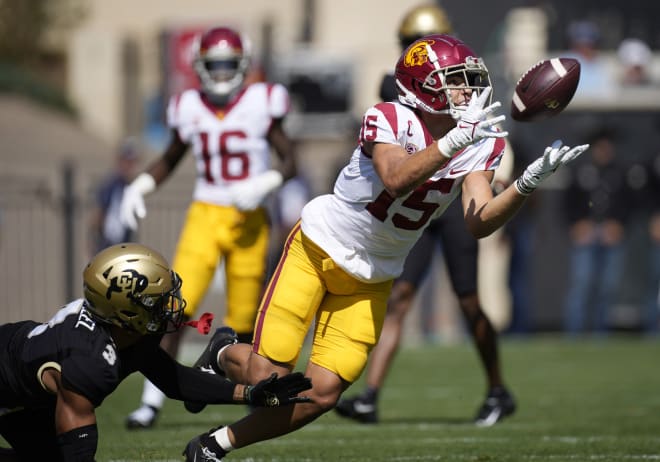 The other side of that coin is that wide receivers are becoming more important than ever – and we need to think about that when it comes to Rivals rankings as well.
USC's Drake London and Ohio State's Garrett Wilson and Chris Olave went in the first 11 picks. Alabama's Jameson Williams is coming off a knee injury and he still went No. 12. Arkansas' Treylon Burks was also a first-round selection, and then seven other receivers were drafted in the second round.
Right now, there are three five-star receivers in the 2023 class: Brandon Innis, Shelton Sampson and Carnell Tate. It's a loaded group this recruiting cycle, and other names will definitely be under consideration as this cycle moves forward. But maybe we need to be more aggressive when we think about bumping up receivers.