National Signing Day: Team rankings breakdown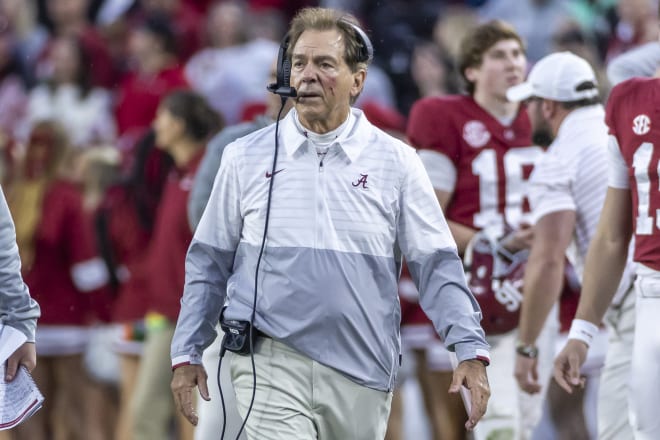 Alabama and Georgia stay at the top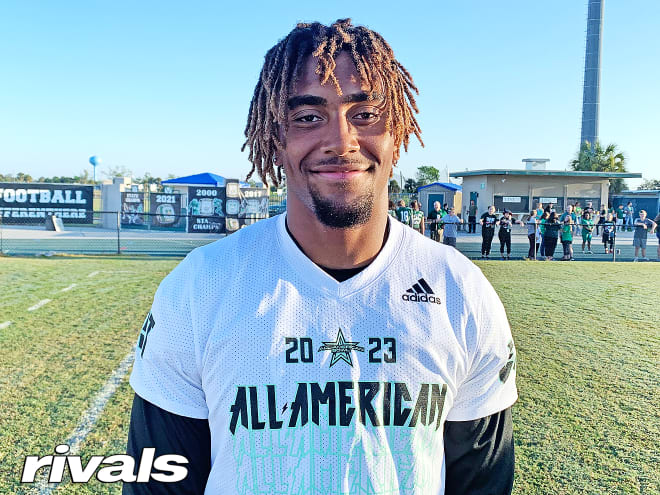 The Crimson Tide and Bulldogs entered National Signing Day at No. 1 and No. 2 in the team rankings, and they finished in the same place. It is the fifth year in a row both teams will finish inside the top five of the team rankings.
Alabama's additions of in-state teammates Jaquavious Russaw (No. 38 in the Rivals250) and James Smith (No. 52) boosted an already historic class to new heights. With three five-star signees and 13 players in the top 100 of the Rivals250, this Crimson Tide recruiting class ranks No. 6 all-time, just behind their 2022 recruiting class.
Safety Caleb Downs, offensive tackle Kadyn Proctor and defensive end Keon Keeley are all five-stars. They are joined in the top 50 by No. 2 overall running back Justice Haynes, receiver Jalen Hale, Russaw and defensive end Yhonzae Pierre.
Georgia had a great signing day as well. The Bulldogs landed commitments from five-star defensive end Damon Wilson, Rivals250 defensive back Daniel Harris and completed their flip of three-star athlete Kyron Jones away from NC State. Eight of Georgia's signees are currently in the top 100 of the Rivals250. Defensive end Samuel M'Pemba joins Wilson in the top 10, followed by cornerback AJ Harris at No. 31. Harris is the fifth-highest ranked four-star in the Rivals250.
*****
Longhorns rising  
Texas had a relatively quiet National Signing Day, but it did land a commitment from Rivals250 linebacker Tausili Akana out of Utah. The Longhorns currently sit at No. 3 in the team rankings, their highest ranking since the 2012 class.
This Texas recruiting class is highlighted by No. 1 overall prospect Arch Manning, but he isn't the only five-star headed to Austin. Former Texas A&M commit Anthony Hill, the top-ranked linebacker in the Rivals250, committed to the Longhorns last week and signed with Texas on Wednesday.
Manning and Hill are just two of the eight signees Texas has in the top 100 of the Rivals250. Receiver Johntay Cook, running back Cedric Baxter, cornerback Malik Muhammad, defensive end Colton Vasek, safety Derek Williams and receiver Ryan Niblett are just some of the signees Texas fans will become familiar with when they arrive in Austin.
*****
Oregon crashes the top 10
Oregon began the day at No. 14 in the team rankings but finished at No. 8 overall. This will be Oregon's fourth top 10 finish in the last five years, but just their fifth top 10 finish in Rivals history.
Dan Lanning and his squad started the day by flipping Baylor Rivals250 quarterback commit Austin Novosad, an impressive replacement for five-star Dante Moore, who flipped to UCLA last week. The Ducks followed up that commitment by adding five-star defensive end Matayo Uiagalelei and then flipped a series of highly ranked recruits. Five-star and former Notre Dame commit Peyton Bowen was the biggest surprise of the day, but as of this writing he has not sent his paperwork to Oregon. Oregon also flipped Rivals250 running back Jayden Limar away from Notre Dame and Rivals250 defensive back Daylen Austin away from LSU. Wide receiver and top 40 prospect Jurrion Dickey, along with Rivals250 prospects Cole Martin, Dante Dowdell and Iapani Laloulu, all signed with Oregon on Wednesday and figure to be big parts of the program's future.
*****
Ohio State slightly off the pace  
The Buckeyes were hoping for a strong finish, but they had mixed results instead. Ohio State started Wednesday at No. 3 in the team rankings but finished at No. 4 after losing Rivals250 defensive back Kayin Lee to Auburn. As many expected, Rivals250 defensive end Joshua Mickens signed with Ohio State, but the Buckeyes missed out on five-star Matayo Uiagalelei.
Ohio State's class is still loaded with talent. They signed seven top 100 players, including the top two receivers in the Rivals250 in five-stars Brandon Inniss and Carnell Tate. Receiver signee Noah Rogers is also in the top 100, along with cornerback Jermaine Mathews, defensive tackle Jason Moore, offensive tackle Luke Montgomery and cornerback Calvin Simpson-Hunt.
If Ohio State can stay in the top five, this recruiting class will be their fourth top-five finish in a row.
*****
The U is back … at least on the recruiting trail  
Miami is working desperately to hold on to five-star Cormani McClain, and if it can this will likely end up as Miami's first top-five recruiting class since 2008.
McClain, the No. 1 defensive back in the Rivals250, opted not to sign with the Hurricanes on Wednesday and there is a lot of speculation that Alabama and Colorado could be working to flip him at the last minute. Mario Cristobal and his staff did reel in Rivals250 defensive back Damari Brown on Wednesday and signed their five-star offensive line commits Francis Mauigoa and Samson Okunlola.
If McClain does sign with Miami, the Hurricanes will have signed six prospects in the top 100 of the Rivals250, with defensive end signee Rueben Bain sitting at No. 102. Linebacker Malik Bryant sits at No. 48, receiver Nathaniel Joseph is at No. 90 and No. 97 defensive end Jayden Wayne rounds out the group.
*****
The rest of the top 10 and other big movers  
... LSU was mostly drama-free on signing day. The Tigers started the day at No. 7 and finished at No. 6 after losing Rivals250 defensive back Daylen Austin but adding three-star tight end Ka'Morreun Pimpton, a former Vanderbilt commit. The Tigers are still competing for a commitment from five-star defensive back Desmond Ricks, who announces his decision on Thursday.
... Notre Dame slid from No. 4 at the beginning of signing day to No. 7 after losing commitments from five-star Peyton Bowen and Rivals250 running back Jayden Limar. Despite the bad news, this will be Notre Dame's third straight top 10 recruiting class.
... Clemson (No. 9) and Oklahoma (No. 10) round out the top 10 of the team rankings. Both teams had a mostly uneventful signing day, with Clemson adding three-star running back Jamarius Haynes out of Alabama and Oklahoma picking up three-star defensive end Markus Strong out of Florida.
... Arizona State was the biggest mover on signing day, jumping up from No. 89 to No. 59. The Sub Devils added six new commitments on Wednesday, most notably four-star defensive end Ashley Williams Jr. and four-star defensive back Shaw Russ Jr..
... Four other teams moved up at least 10 spots in the team rankings on signing day. Indiana moved up to No. 77 after adding four-star defensive end TaDerius Collins. ... Kentucky landed at No. 35 when it signed four-star linebacker Jayvant Brown and three-star Tavion Gadson. ... Houston finished the day at No. 50 after signing three-stars Latreveon McCutchin, Ja'Ryan Wallace and former West Virginia commit Justin Benton. ... Michigan State jumped 11 spots to No. 36 when it signed four-star junior college offensive lineman Keyshawn Blackstock.