Mind of Mike: Thoughts after another week of college football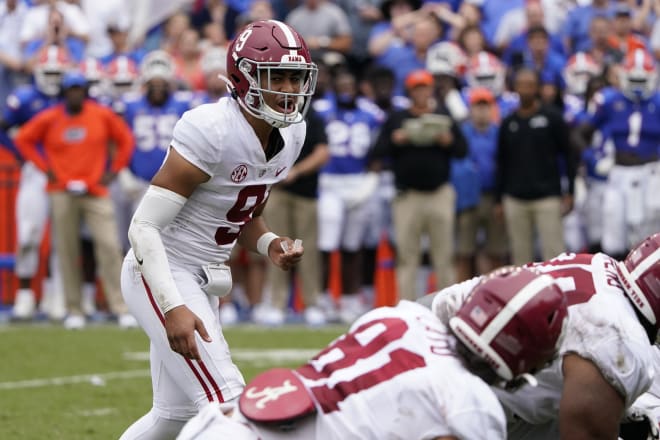 Do we really think Alabama will be defeated and isn't elite as many are saying following a two-point win in sweltering heat against a good Florida team at The Swamp? OK, who's going to beat the Tide? Ole Miss and an average defense? Texas A&M and an average offense? LSU? Auburn? It's not going to happen.
Alabama will go undefeated in the regular season and win the SEC title game, as usual. Oh, and the Tide will also win the national title. A close win this early in the season is just what Nick Saban needs to push his team to the next level.
*****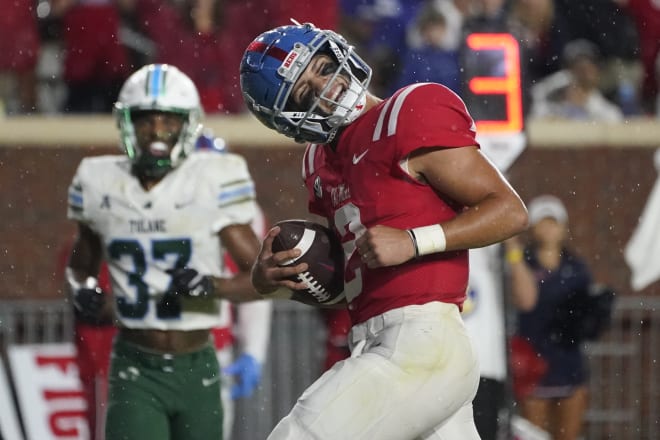 So, who is QB1 for the NFL Draft in 2022 now? It's ever-changing, but I thought Oklahoma's Spencer Rattler would roll into the season as No. 1 overall and have a monster year. But average – not poor -–play has left an opening for others. North Carolina's Sam Howell was right behind Rattler, but he had a very rough game against Virginia Tech.
Carson Strong from Nevada is a guy I knew many scouts would like this season, and he's in the discussion despite an average game this past weekend against Kansas State. Malik Willis from Liberty has many scouts intrigued, but it's Matt Corral from Ole Miss that is shooting up the charts based on his early start.
Corral has always had an NFL arm and was once a five-star prospect for us, but off-field issues helped land him at Ole Miss after commitments to USC and Florida. Now, he's not turning the ball over like he did last season and everyone is paying attention. I still believe Rattler has the most overall upside of this group, but he needs to play a lot better if he's going to be that No. 1 franchise guy.
*****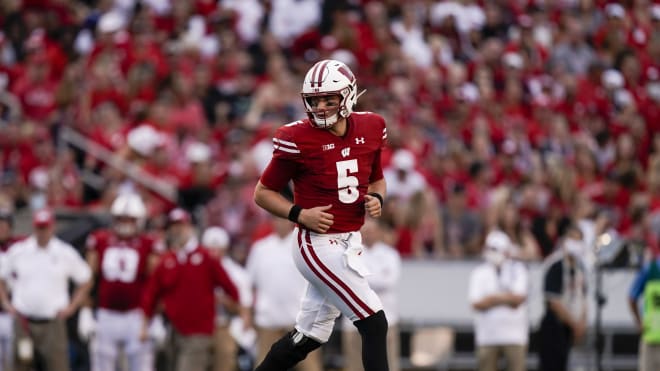 This season has already been full of upsets, but there are a few teams we might have counted out too soon? How about Wisconsin? The Badgers have Notre Dame and Michigan the next two weeks and could be right back in the national picture with wins against those teams.
And how about North Carolina? The loss to Virginia Tech wasn't a great one, but if a few ACC teams (NC State, Pitt) can get ranked before the Tar Heels play them, and then they defeat Notre Dame they could be back in the thick of things.
I'd say Iowa State as well, if the Cyclones get some help like UNC needs, because they'd have a chance to likely play Oklahoma twice. But right now I think the Big 12 is the Sooners or no one. But let's be real: A one-loss team right now will make a run, it just depends on who it is.
*****
*****
Finally, if there's one player I've come away with impressed the most this season it's Georgia DT Jordan Davis. He plays like Vita Vea for the Buccaneers, who was picked No. 12 in the 2018 NFL Draft and helped lead Tom Brady to another Super Bowl win. That's who Davis is. He's a top 15 NFL pick in my book.