Fact or Fiction: Kye Stokes deserves a big rankings boost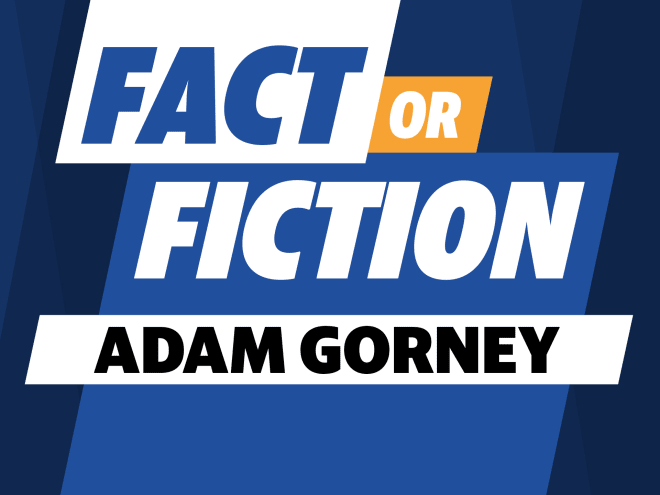 1.  Earl Little saw Patrick Surtain's success and he will go to Alabama, too.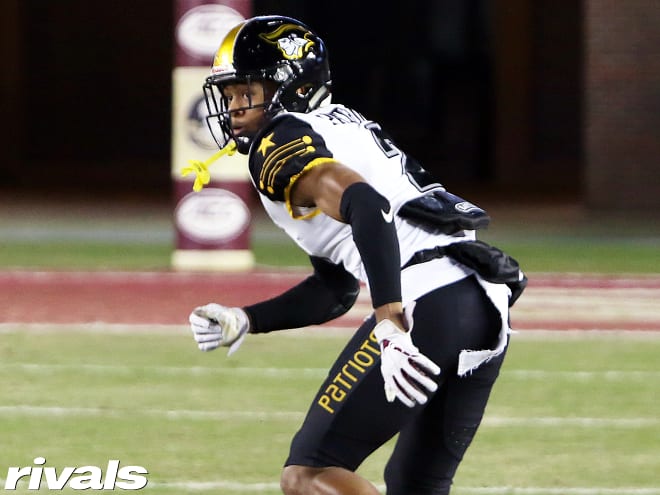 Gorney's take: FACT. When I talked to Earl Little about his call with Nick Saban last week, I got the idea that it left a huge impression on the four-star cornerback and that Alabama was now definitely the team to beat. I understand the in-state schools, along with LSU and others, are battling for Little but the connections to Alabama make too much sense. Plus, he loved the call with Saban, he's going to be visiting Tuscaloosa possibly more than once and when Alabama wants somebody, it usually gets that player.
Bone's take: FACT. Little has been one of Alabama's top defensive back targets from the start of his recruitment. He spoke with Saban on Thursday night during the NFL Draft after former Crimson Tide All-American Patrick Surtain II was selected No. 9 overall by the Denver Broncos. Little is coached by Surtain's father, Pat, at American Heritage. The Tide's tremendous track record at producing top players at his position is a strong selling point. The Rivals100 star will visit Alabama on June 17-18 and will return on November 6 for his official visit. It may be a little surprise if Little decides to go ahead with a decision this summer, but choosing Alabama in the end seems very likely.
*****
2. Kye Stokes deserves to be ranked much higher.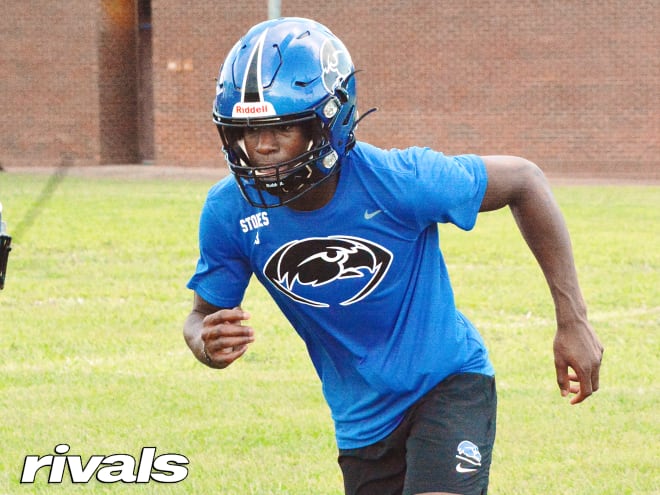 Gorney's take: FACT. Upon further review of his junior season film, an easy argument could be made that Kye Stokes should be higher. He has great ball skills, excellent speed and terrific vision. And while he's not the most physical safety that's going to scare everybody across the middle, the new Ohio State commit plays really smart football and does a great job of stepping in front of his passes. His recruitment over the last few weeks has been extraordinary, and the Buckeyes won out. He's going to be an important piece to their defense in the coming years.
Hastings' take: FACT. Stokes is a 6-foot-2, 180-pound safety who brings a lot to the table. He is a prospect with length who is capable of covering a lot of ground with his speed. Stokes also runs a 10.7-second 100-meter dash, and does an exceptional job of breaking on routes to pick off passes. He is a good tackler, though he may go a little high sometimes when attempting to bring someone down. Stokes also has great vision, can quickly diagnose where a quarterback is going with the ball and has great anticipation.
What impressed me about Stokes is the way he sees the field for someone who is so young at the position. Remember, Stokes only has 11 games at safety under his belt, and showed tremendous potential last season. I'm not saying that Stokes should skyrocket to the Rivals250, but I absolutely believe he is a four-star recruit at the very least.
*****
3. Eli Raridon is the Notre Dame commit with the best shot at earning a fourth star.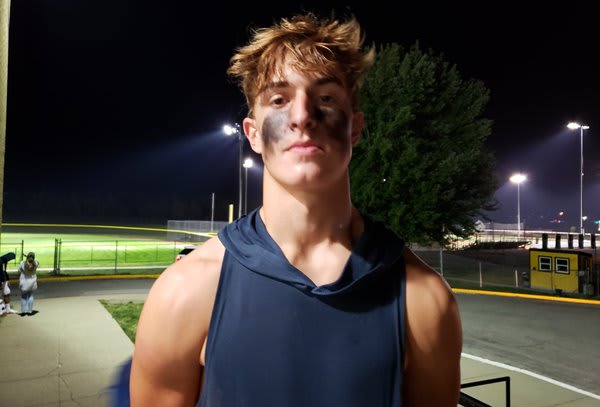 Gorney's take: FICTION. I like Eli Raridon a lot and think he should easily be in the four-star discussion, but I'm going to lean toward Darren Agu here. At his size, with his ability to play standing up or putting his hand in the ground, with his speed to the edge to track down players, Agu's ceiling is super high on that side of the field. He could be special in the coming years, especially as he adds weight and gets more physical. All three of the three-stars in Notre Dame's class have an argument to move up, but I side with Agu as having the best one right now.
Helmholdt's take: FACT. I can get on board with this statement. Notre Dame has three commits sitting right on the cusp of four-star status. I especially like Agu's potential on defense, but I've mostly seen him playing offense thus far and there are still a lot of questions I want to see him answer at defensive end. Raridon, meanwhile, is a pure tight end prospect who has played that position throughout his prep career. He can line up in-line or split out, and still has a lot of upside to realize.