Fact or Fiction: Arch Manning is proving he's the No. 1 prospect in 2023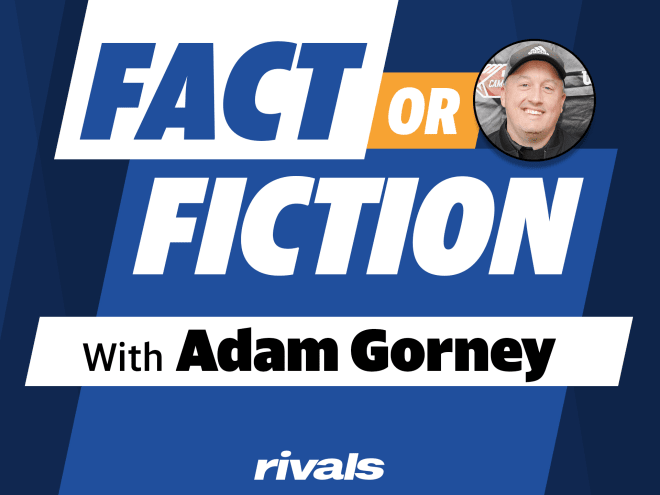 Rivals national recruiting director Adam Gorney with national recruiting analysts Nick Harris and Ryan Wright along with Russell Johnson of TideIllustrated.com tackle three topics and determine whether they believe each statement is FACT or FICTION.
1. In his first few games this season, Arch Manning is proving he's the No. 1 prospect in the 2023 class.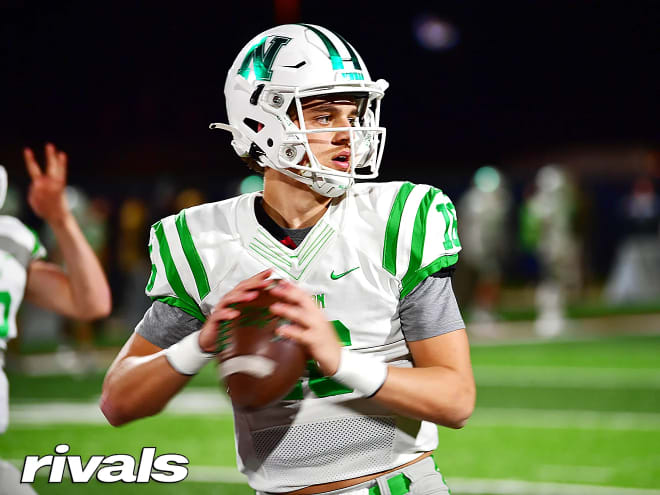 Gorney's take: FACT. A lot of people want to criticize the ranking of Arch Manning at No. 1 and believe me, I wish he did the national summer events and played in an all-star game, but the question now is if Manning isn't the top-ranked player in the country, who is? The Texas commit has been fantastic early in his senior season not only stat-wise but throwing precision passes, making the right decisions and being one of only a few people in this class who can put the ball exactly where it needs to be at all times. There will be other contenders and no ranking is guaranteed or locked, but Manning has been good so far.
Harris' take: FACT. It's been smooth-sailing for Manning through two games this season as he has opened the year with wins over 5A Hahnville and rival Riverside Academy. Through two games, Manning has completed 27 of his 36 passes for 363 yards and eight total touchdowns with some of his throws catching the eye of evaluators across the country. His natural arm talent and effortless "flick" has improved from its already strong standing going into his senior season, as he becomes more comfortable with his skill set. On this trajectory, Manning could safely quiet the doubts that he has about not being the top player in the country and can arrive in Austin in January with the No. 1 overall ranking in hand.
*****  
2. Jalen Hale is telling some people that Alabama has the edge in his recruitment but Texas should still feel confident in getting him.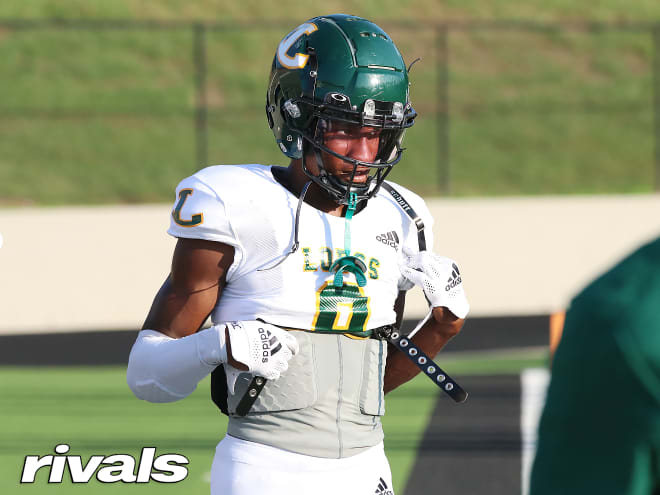 Gorney's take: FACT. I still feel like Texas is the team to beat here. Alabama definitely made up major ground and his family loved its visit to Tuscaloosa, plus I'm aware of recent comments about the Crimson Tide, but there could be a little smokescreen action going on here. Jalen Hale had to have loved his experience at Texas over the weekend, playing with Quinn Ewers and Arch Manning has to be very appealing, and as decision day gets closer the in-state prospect is going to be pulled into the orbit of what coach Steve Sarkisian is doing in Austin. I still think he picks the Longhorns.
Johnson's take: FICTION. Following his official visit last weekend in Tuscaloosa, sources around the Jalen Hale recruitment felt as if Alabama had taken the lead. With that being said, Hale is coming off a weekend official visit in Austin in which he was able to spend a good amount of time with the Texas coaches, while also having the chance to see first-hand the thrilling matchup between the Longhorns and the Crimson Tide. Alabama's willingness to continue playing its best players, freshmen included, has Hale's attention as his decision date continues to grow closer. Texas A&M does not feel like a real threat to either Alabama or Texas, but it will get its shot at him this weekend.
*****
3. Texas commit Cedric Baxter should be ranked higher than the fifth-best RB based on his early-season performance.
Gorney's take: FACT. Beyond just the stat sheet which has been impressive early in his senior season, Baxter has shown he's a physical runner who's not afraid to use his speed when needed or knock people around to get extra yards. The Texas commit is fast and physical, big and tough to bring down, and he brings many special qualities to the position that are rare. How high could he go? Right now, I'd push for him to move to No. 3 overall in the running back rankings and he could push Justice Haynes and Richard Young for those top spots as well.
Wright's take: FACT. Looking at a sample size of three games, Baxter has outperformed his peers that are ahead of him in the rankings, averaging 206.7 yards per game with five touchdowns. Of the five tailbacks, Baxter leads all statistically with Richard Young being his closest competitor with 473 yards off 75 totes and two scores. In fairness to Justice Haynes, Buford has not needed him yet in its 3-0 start, relying on him for 19 carries covering 207 yards with three touchdowns in three games. In Quinten Joyner's favor, he's produced an impressive nine rushing touchdowns, also in three games.