Exit Interviews: Recruiting surprises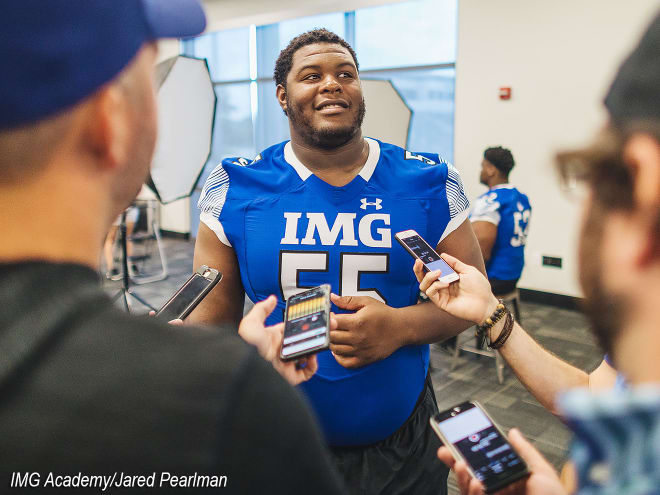 With the majority of the 2019 recruiting class already signed and just a select few big names still on the market, we thought it would be a good time to give the elite prospects from the class the opportunity to reflect on the recruiting process. In a series we are calling "Exit Survey," we polled some of the nation's top talents at the recent all-star games to get their thoughts on notable recruiting topics.
MORE INTERVIEWS: Advice to younger players | Crazy social media stories
FARRELL 50: Nos. 36-40 | 41-45 | 46-50
Today's question: What's one thing about the recruiting process that was totally different than you expected?   
"I heard about how intense it can be if you're a highly recruited player, but you really don't understand until you're going through it. When I was committed to Michigan and Kirby Smart came to my school in a helicopter, I was like, wow, this is serious."
*****
"I didn't really expect it to be as in-depth as far as your interactions with the coaches, with them figuring out who you are and the type of person you are and coming to your school as often as they do. I was not expecting that when I was in middle school and seeing older guys get recruited. Also, meeting some of the coaches and they're not how you think they're going to be. That's good and bad, too."
*****
"The way coaches talk to you. I thought they would be selling me on the school all the time. But, with coach (Brent) Venables, he talks to me like he's my dad. He treats me like one of his sons. I thought coaches only talked to you when they needed something from you, but he talks to me about everything."
*****
"The way I took off. When you're younger and you see guys like Alex Leatherwood and Isaiah Wilson and Jamaree Salyer, I didn't think I'd experience it the way they experienced it. But blowing up and talking to coaches and doing a bunch of interviews and going to camps, it was something that was amazing."
*****
"I didn't expect anything, because it surprised me. I never even knew this would be an opportunity for me."
*****
"When I first started everyone was cool and casual, but towards the end, everybody just kept calling me, blowing me up, it was crazy. When you first start, you're a pup to the game, so they aren't really recruiting you. They're trying to get the older guys. But as you grow you realize that this is a business and you have to make a business decision."
*****
"I really expected all this to happen. My brother went through it before me, so I got to see it. All the calls, all the visits, I knew that was going to happen. It wasn't really a surprise to me. I was looking forward to it."