Exit Interviews: What would prospects change about recruiting?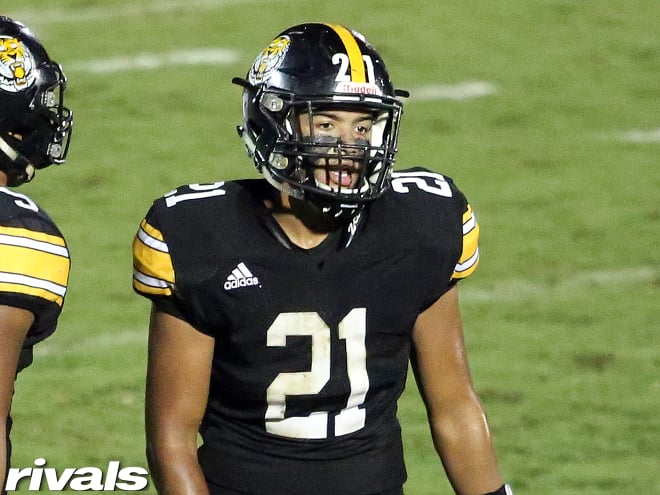 MORE EXIT INTERVIEWS: Awkward encounters | Recruiting other players | Advice | Social media craziness | Surprises
With the majority of the 2019 recruiting class already signed and just a select few big names still on the market, we thought it would be a good time to give the elite prospects from the class the opportunity to reflect on the recruiting process. In a series we are calling "Exit Survey" we polled some of the nation's top talents at the recent all-star games to get their thoughts on notable recruiting topics.
Today's question: What is the one thing you would change about the recruiting process if you could?
"I feel like you should be able to take as many official visits as you want. I mean, you earned those offers, so you should be able to enjoy them. I mean, I only took one, but for other guys that don't know where they want to go."

"The only thing I would change is that with the new signing period, like with the Miami situation, if you committed to Miami and signed and the head coach leaves, you should be able to at least re-open your commitment and sign in February. Because that's messed up how a coach can just leave and coach the next year with repercussions but if you decide you want to go somewhere else you have to sit out."

"I think really just a limit on coaches calling me. It's too much sometimes. It can be a lot. People don't realize that."
"I wish that you didn't really have to have a Twitter for some things. Because you can obviously get distracted by the things people say on Twitter, just by seeing things that are said about you and it's easy to get overwhelmed. Obviously Twitter is a way you get recruited, though, and a way you get your offers and talk to coaches. I got a lot of my offers that way. I wish I could limit the amount of how I had to use Twitter."

"Honestly, some reporters that hype up these young players. I mean, media-wise, it gets to the kids' heads. I think reporters should hold off writing about guys until their junior or senior year because that media attention too early gets to people's heads."

"The officials. I feel like we should be able to take more official visits. There's a lot of places that we have to unofficial to and have to pay our own way and sometimes that's hard on people."

"Less phone calls, definitely. You can call every once in a while but after awhile it gets old."