East Coast Spotlight: Five Early Signing Period predictions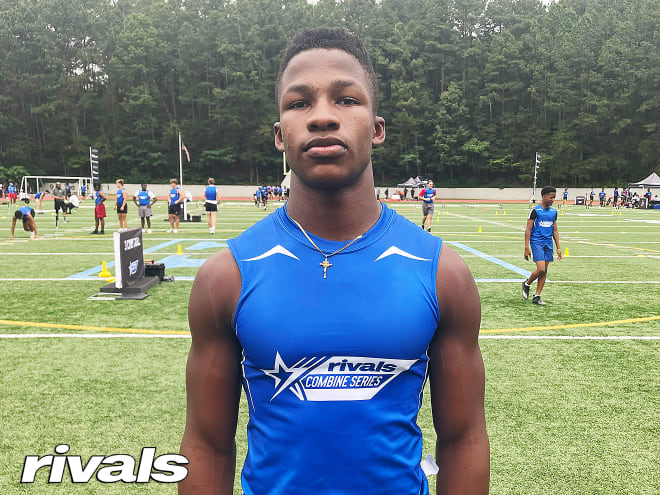 The Early Signing Period is nearly upon us and there are plenty of twists and turns remaining for some committed and uncommitted East Coast prospects. Take a look at some predictions for the Early Signing Period.
THE SEMINOLES DIP BACK INTO VIRGINIA
Florida State has a long history of recruiting impressive athletes out of the state of Virginia and they could be in line for another one. Current Virginia commit Kamren Robinson took an official visit to Tallahassee last weekend and he is in South Carolina for an official visit to see the Gamecocks this weekend. Florida State has a lot of momentum going into the homestretch and it will be interesting to track the developments after Robinson leaves his official visit at South Carolina. For now, it looks like Robinson could be headed to Florida State on Wednesday when he signs his National Letter of Intent.
*****
NEBRASKA WILL ADD ANOTHER FROM THE EAST COAST
Matt Rhule and his new staff at Nebraska are prioritizing some players on the East Coast due to the roots of many members of his newly formed coaching staff. Rahmir Stewart will be in Lincoln for an official visit this weekend and the Huskers should feel good about their chances to land the impressive athlete from Philadelphia. Stewart could play in the secondary or end up as a running back at the college level. He's a very tough and physical player with a higher football IQ and a knack for making big plays when the ball is in his hands.
*****
NC STATE WILL HOLD ONTO AN IMPORTANT COMMITMENT
Kyron Jones has visited Georgia multiple times over the month or so and he'll be at Nebraska this weekend for an official visit but it seems like he's more comfortable at NC State right now. The Wolfpack want him as a running back and he has more experience playing in the backfield, which adds to his comfort level in Raleigh. Georgia is officially recruiting him as an athlete but the coaching staff has told him he's likely a defensive back because they believe he has a higher ceiling there. His lack of experience as a defensive back is giving him pause. Nebraska will have to knock this visit out of the park to give themselves a realistic chance of flipping Jones on Signing Day.
*****
MARYLAND GETS DEFENSIVE
Maryland is in line for a big close to this recruiting cycle and two important top prospects for the Terps to keep an eye on are defensive end Dylan Gooden and current NC State commit Tamarcus Cooley. Good is from nearby Olney (Md.) Good Counsel and he is very familiar with the Maryland program. He knows a lot of the current players and he has very strong relationships with the coaching staff. He will be on campus this weekend to check out the Terps. Cooley has visited Maryland a couple of times in the last month or so and momentum is on their side to flip the NC State commit before the end of this recruiting cycle.
*****
VIRGINIA TECH CONTINUES TO LOAD UP
Virginia Tech has had an amazing run the last week or so and it may not be over. They could be in line to close with yet another highly rated in-state prospect. Four-star Antonio Cotman recently decommitted from Boston College after having committed to the Eagles in July. Distance has become a factor in his recruitment, and he is in Blacksburg this weekend for an official visit. The momentum for the Hokies could be picking up and it's on the Hokies coaching staff to close on Cotman while he's on campus.