Ask Farrell: Is Trevor Lawrence the best QB prospect of Rivals era?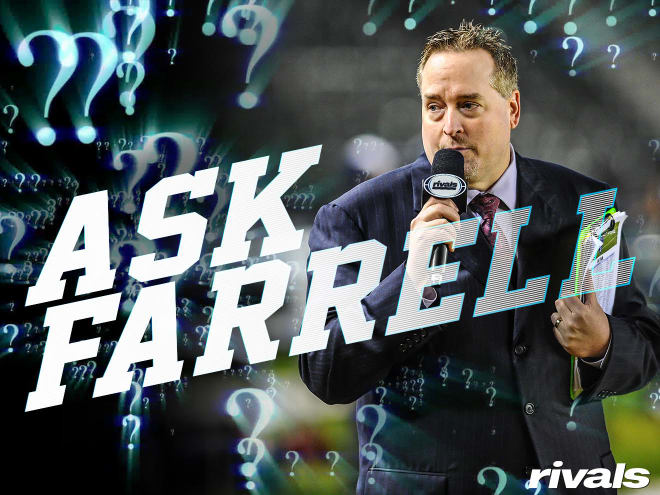 MORE: Big 12 players who need to step up | Big Ten | SEC | ACC | Pac-12
First in a series addressing some important questions regarding the 2018 recruiting class.
Trevor Lawrence was the top-rated prospect in the 2018 class from start to finish last recruiting cycle. The five-star from Cartersville, Ga., was so special and so talented that there was a widespread acceptance among Rivals.com analysts that Lawrence was unquestionably the top player in the class.
National Recruiting Director Mike Farrell has said Lawrence reminds him of a young Peyton Manning. An ESPN segment recently asked if Lawrence was the best quarterback prospect since Manning.
After Kelly Bryant started at quarterback for Clemson earlier this season, Lawrence took over the job and has not looked back. Bryant has transferred and the Tigers' offense is in good hands with Lawrence, who has thrown for 2,088 yards with 21 touchdowns and four interceptions this season.
Those numbers are impressive, especially for a freshman, as Clemson looks to be on a glide path to the College Football Playoff. But those stats don't necessarily put him in the upper echelon of quarterbacks nationally. To be fair, the Tigers also have a devastating running attack led by Travis Etienne.
According to Pro Football Focus, Lawrence's 21 touchdown passes ties him with Texas' Sam Ehlinger, Iowa's Nate Stanley, Nevada's Ty Gangi and NC State's Ryan Finley. Lawrence's 2,088 passing yards place him No. 64 nationally between Duke's Daniel Jones and Michigan's Shea Patterson.
Including the 2020 recruiting class, there have now been five No. 1 quarterbacks in the Rivals.com era dating back to 2002, with D.J. Uiagalelei (2020), Lawrence (2018), Terrelle Pryor (2008), Jimmy Clausen (2007) and Vince Young (2002) leading the rankings. Others have not been as highly ranked, but certainly had excellent college and NFL careers.
Is Lawrence the most special quarterback prospect in the Rivals.com era? Or do the numbers not back up that assertion – and the lofty comparisons to Manning – just yet?
FARRELL'S TAKE  
"The answer to this question is a resounding yes. He's the most special quarterback prospect I've seen in all my years at Rivals.com. Josh Rosen used to hold that title until Lawrence came along but I've never seen someone with his combination of size, arm strength, accuracy, field vision, mobility and all the intangibles needed to be great.
"His performance this season as a true freshman is no surprise to me at all and I think he will be a Heisman winner before all is said and done, win a national title and be the No. 1 overall pick in the NFL Draft when he decides to come out.
"There have been some amazing talents I've seen at Rivals over the years with different skill sets from Vince Young to Matthew Stafford to Jimmy Clausen to Terrelle Pryor and more, including Rosen, but Lawrence is a different category. Every time I see him, he reminds me of Peyton Manning, except he's more athletic with a better arm. I know that's heady and ridiculous stuff, and people who know me know I don't say stuff like that often, but this kid is special. The comparisons are accurate."
  TOP-RATED QB IN EACH CLASS  
2020: D.J. Uiagalelei, No. 1 overall
2019: Spencer Rattler, No. 21
2018: Trevor Lawrence, No. 1
2017: Davis Mills, No. 10
2016: Shea Patterson, No. 3
2015: Josh Rosen, No. 2
2014: Kyle Allen, No. 7
2013: Max Browne, No. 7
2012: Jameis Winston, No. 10
2011: Jeff Driskel, No. 32
2010: Jake Heaps, No. 63
2009: Matt Barkley, No. 5
2008: Terrelle Pryor, No. 1
2007: Jimmy Clausen, No. 1
2006: Matthew Stafford, No. 6
2005: Mark Sanchez, No. 7
2004: Rhett Bomar, No. 4
2003: Kyle Wright, No. 5
2002: Vince Young, No. 1