Five Big Ten players that need to step up down the stretch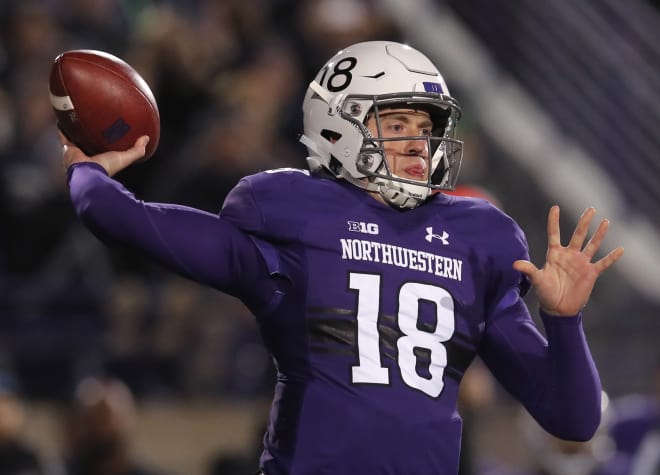 Recruiting: Black trimmed his list of top schools down to Michigan, Alabama, Auburn and UCLA after taking several off-season visits. With the Wolverines being considered the heavy favorite for several months, he pulled no surprises and committed to Michigan in December.
Current situation: Despite being plagued with injuries during his first two seasons in Ann Arbor, Michigan fans and the coaching staff all know that Black can add an additional spark to the offense when healthy. So his return to the receiving corps should give a nice boost to the unit and make the Wolverines an even tougher out down the stretch.
Farrell's take: Michigan's offense has been solid, but Black can take it to the next level with his skillset. He can get separation and is an excellent route runner and a guy we liked quite a bit out of high school.

Recruiting: Coan picked up numerous offers during the winter and spring after his junior season, but after a visit to Madison in March, he committed to the Badgers approximately two weeks later. Nebraska and Northwestern were two of the schools that Coan also considered.
Current situation: Coan was destined to be on the bench this season, but a concussion to starter Alex Hornibrook has thrust him into the spotlight. With Hornibrook's return still in question, and the Badgers' experiencing a disappointing season, Coan has been able to pick up much needed experience as he undoubtedly in line to be the starter for the Badgers in 2019 and beyond.
Farrell's take: Coan has not been impressive and this was a kid I liked out of high school quite a bit. For Wisconsin to finish strong and give themselves hope for next season, he needs to improve quite a bit as a passer to take the pressure off the running game.
Recruiting: Johnson committed to Penn State after a visit to Happy Valley during the spring after his junior season. The Nittany Lions were seen as the heavy favorite for several months prior to his decision. He also considered Michigan, Alabama, Ohio State, Rutgers and Michigan State.
Current situation: After what was a promising junior season, many expected Johnson and quarterback Trace McSorley to form a lethal duo in the Big Ten. However, that that has failed to materialize. Johnson has been inconsistent, and while a strong finish may be too late to salvage some of the team's lofty initial goals for the season, it would add a much needed dimension to the offense.
Farrell's take: He's a key to the offense for sure and has the size to make things easy for McSorley. He's a talented kid who just needs to take the next step. Injuries have limited him and there's not much he can do about that, but if he can get back on the field and play healthy, he can make such a difference in the offense.

Recruiting: Sheffield initially signed with Alabama, over Ohio State, Florida State, Texas A&M and USC. However, after redshirting in 2015, he decided to transfer to a junior college. After spending a season at Blinn Junior College in Texas, he signed with the Buckeyes.
Current situation: The reality is that any number of Ohio State defensive backs and linebackers could have been included on this list. For Sheffield, this season has been inconsistent, and despite his athleticism and instincts, he has failed to live up to expectations to this point.
Farrell's take: The entire defense needs to step up but I'm picking on Sheffield because he has so much talent and after his JUCO season I expected an immediate impact. Ohio State has done a great job developing defensive backs in recent years and Sheffield has the talent to be one of the best.

Recruiting: Thorson was the first commitment of the 2014 class for the Wildcats when he committed almost a year before his National Signing Day. Michigan State, Iowa and Penn State were some of the other schools considered at the time of his decision.
Current situation: Northwestern has been one of the biggest surprises in the Big Ten this season. What makes it even more surprising is that Thorson has had some struggles, with both his consistency and accuracy. Coming off of a torn ACL, there were bound to be some issues, but a strong finish could make this season even more memorable for the Wildcats.
Farrell's take: The Wildcats have won the Big Ten West but if they want to pull an upset in the title game, Thorson needs to play better. He's been making too many mistakes and missing wide open receivers as well as turning the ball over a bit too much.