Five ACC players who need to step up down the stretch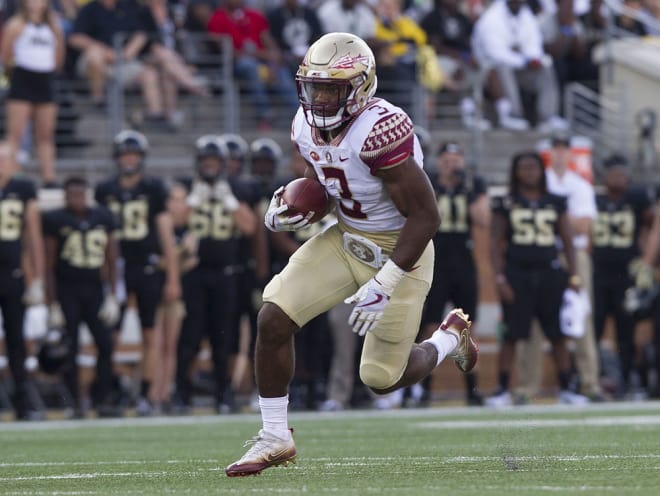 Mark Pszonak contributed to this report.
There are only a few games left in the college football season, but it's never too late for players to step up their games. Here are five guys in the ACC who could use a strong finish.

MORE: Big Ten players | SEC

Recruiting: Akers initially committed to Alabama before the start of his junior season, but eventually re-opened his recruitment. After trimming his list to Florida State, Ole Miss, Georgia and Ohio State, he committed to the Seminoles over the in-state Rebels in late December.
Current situation: Both the Florida State offense and defense experienced issues this fall, but the running game has especially been a huge disappointment. It is true that the offensive line has underperformed, while dealing with several injuries, but the group of backs, led by Akers, has not helped the situation. Akers, who many believed would have a breakout season, is averaging only 4.2 yards per carry, while totaling 557 yards and five touchdowns on the ground.
Farrell's take: This has been one of the bigger disappointments in the country this year as Akers has struggled thanks to a weak offensive line. After rushing for more than 1,000 yards as a true freshman, he's taken a huge step back this year and hasn't found much room. The No. 3 prospect in his class should be performing better than this.

Recruiting: Davis was an early commitment to Oregon State, but as offers rolled in from all over the country, he began to take a look at other schools. Finally he realized that the best fit for him was close to home as he committed to Miami. USC continued to push but were unable to pull him away from Coral Gables.
Current situation: In the midst of a four-game losing streak, any number of players need to step up their level of performance. With Davis, it is less about him stepping up, and more giving the Canes' offense an extra spark and something to look forward to next season. Due to an injury to Travis Homer, and the season-ending injury to Lorenzo Lingard, Davis was leaned on against Georgia Tech and responded with a team-leading 48 yards on six carries, while also scoring his first collegiate touchdown.
Farrell's take: Davis has a ton of talent and can give the 'Canes a spark down the stretch and some hope for next season. There is a lot of young talent on this roster, it just hasn't come together. Out of high school, we liked his ability to run inside or outside and a bigger role for him will be beneficial for all down the stretch.

Recruiting: Finley committed to Boise State, his only offer, in March of his junior year. After redshirting his freshman year and then playing two seasons (his second cut short due to injury), the former three-star quarterback transferred to NC State.
Current situation: By no means has Finley had a bad season, but over the last four games, three of which the Wolfpack have lost, he has thrown four touchdown passes and four interceptions. With regular-season games remaining against defensively inept Louisville, North Carolina and East Carolina, Finley has to once again showcase the skills that have NFL scouts believing that he has the potential to make an impact at the next level.
Farrell's take: Finley needs a strong finish, especially against a group of weak teams, and he's been a bit up and down this season. He's one of the top pro prospects at his position and some have questioned his ability during this losing streak. He needs to step up his game another notch.

Recruiting: McClease trimmed his list of top schools down to Virginia Tech and Maryland during the summer leading up to his senior season before committing to the Hokies in July. NC State, Louisville, Indiana, Duke, North Carolina and Purdue were some of the other offers he held.
Current situation: Quarterback Ryan Willis has actually performed admirably during the current three-game losing streak, but the running game has abandoned the Hokies. While Steven Peoples leads the team with 546 yards, it is McClease who many assumed would carry the workload for the Hokies this season. But that has not become a reality, as he has only rushed for 277 yards and one touchdown this fall after finishing with 530 yards and three scores in 2017.

The Hokies have must-win home games against Miami and Virginia to become bowl eligible, and an improved performance by McClease, who missed the Pittsburgh game with an injury, will go a long way in accomplishing that.
Farrell's take: If he can get back to healthy, he needs to be a key to the offense moving forward. He's had a disappointing season for sure and has a ton of talent, so it's a bit puzzling to see him struggle. Virginia Tech has been bad all season, so an additional impact from McClease would certainly help.

Recruiting: Pickett committed to Pittsburgh in June and remained firm with his word until offensive coordinator Matt Canada made the move to LSU. This caused him to take a closer look at a few schools, with North Carolina becoming the main threat. But in the end, he signed with the Panthers and enrolled early.
Current situation: The Panthers have surprised many this season, with their offense being spearheaded by a dynamic running attack led by Qadree Ollison and Darrin Hall. Because of the success of the running attack, Pickett has not been relied on during the current three-game winning streak, completing only eight, seven and seven passes during this run. With games at Wake Forest and Miami to finish the regular season, will he be able to step up if the Panthers need a score late in the game?
Farrell's take: Pitt has relied on the running game to get where it is right now but eventually it will need to throw the ball to win. Can Pickett handle that pressure? That's the big question as he hasn't shown any outstanding skills so far.