20 For 20, Part 4: An early look at the top players in the 2020 class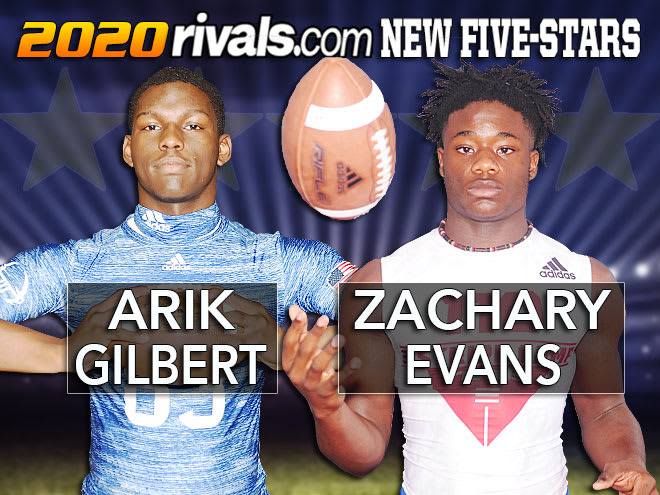 This week, Rivals.com turns its attention to the 2020 class, as we will unveil 20 prospects each weekday that have earned a star ranking. The prospects listed are grouped by their Rivals Rating from 6.1 to 5.9 but are in no particular order otherwise.
Check in each day this week for 20 more prospects from the 2020 class that have impressed our team of analysts enough to earn an early star ranking.
MORE: 20 for 2020, Part 1 | Part 2 | Part 3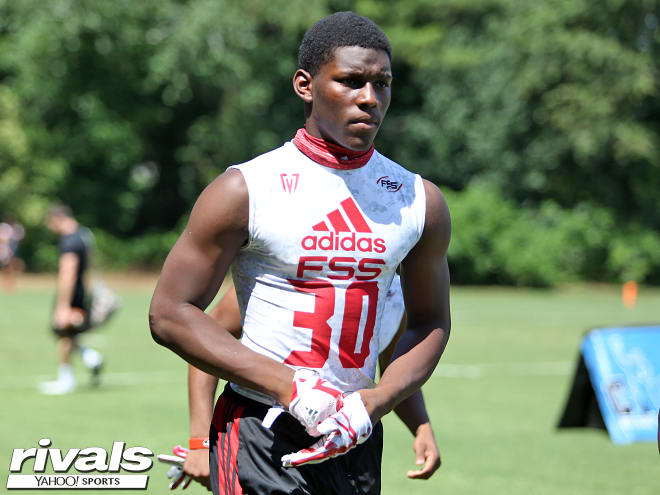 "When you look up the word Freak in the dictionary, a photo of Gilbert should be on display. We have that guy in 2019, Quavaris Crouch, a prospect who could play on either side of the ball. Gilbert is just like that.
"He loves offense because he is hard to slow down, much less stop at tight end with his size, speed and ball skills. With that said though — he is scary on defense. When you picture him at rush end or stand-up linebacker in college, you see dollar signs. Gilbert has options nationwide and he will be able to go wherever he wants to." -- Rivals.com Southeast Recruiting Analyst Chad Simmons
"Evans has quickly asserted himself as one of the top running backs in the country with his ability, but where he already is at physically is far beyond where many highly ranked seniors could hope to find themselves.

"He's improved his consistency as a pass-catcher, and seems to be getting more athletic as he's getting bigger. Evans is a top target for programs from around the country and as he continues to flash more versatility, will continue to be one of the most in-demand offensive talents in the class." -- Rivals.com Texas Recruiting Analyst Nick Krueger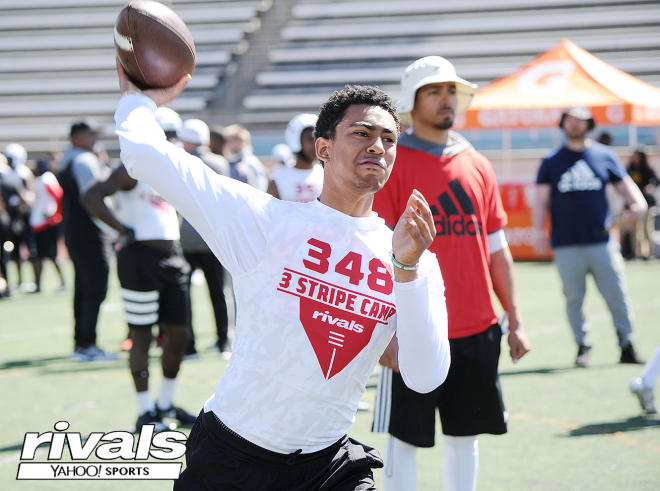 "Young can do it all. He loves to sit in the pocket and pick apart defenses. He's phenomenal at escaping pressure and throwing on the run. And then Young can also pick up big yards on designed runs because of his speed and athleticism.

"The offense is always moving down the field quickly when Young is running it and besides his skill, he's also a really smart player who almost always makes the right decision. USC, Oklahoma and many others are in the mix." -- Rivals.com National Recruiting Analyst Adam Gorney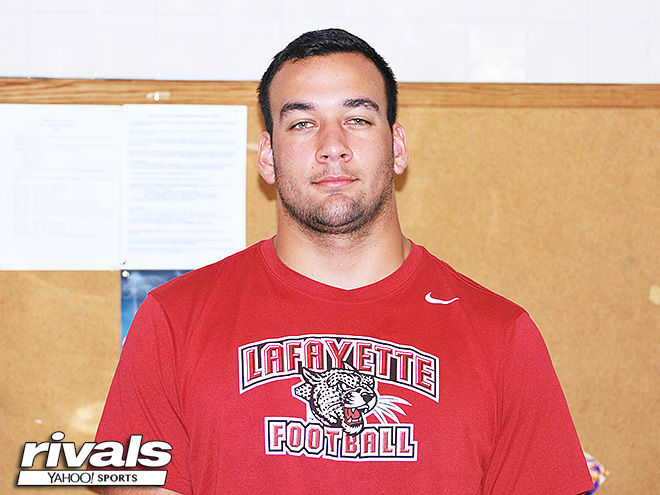 "Pyne comes from a long line of football players and his family is well-known throughout the sports industry, but his talent and skill will help him stand out on his own. At 6-foot-8, Pyne has excellent footwork and agility. He uses leverage well as a run blocker and his length and quickness help him dominate as a pass blocker.
"Virginia Tech, Penn State, and Notre Dame among others to be heavily involved in his recruitment." -- Rivals.com Mid-Atlantic Recruiting Analyst Adam Friedman
"Rogers does not have ideal height for the offensive line, and he's not expected to grow much taller, but he makes the initial Rivals100 anyway. The state of Michigan is kicking out a ton of talent at the offensive line position right now.
"Between the 2018 and 2019 classes, the state fielded eight prospects rated four-stars at the position, yet from an on-field performance standpoint, what Rogers did last fall would rank top three despite only being a sophomore, and he was probably the best from a fundamentals standpoint. He is a special talent, even if he has average size." -- Rivals.com Midwest Recruiting Analyst Josh Helmholdt