20 For 20 Part 2: An early look at the top players in the 2020 class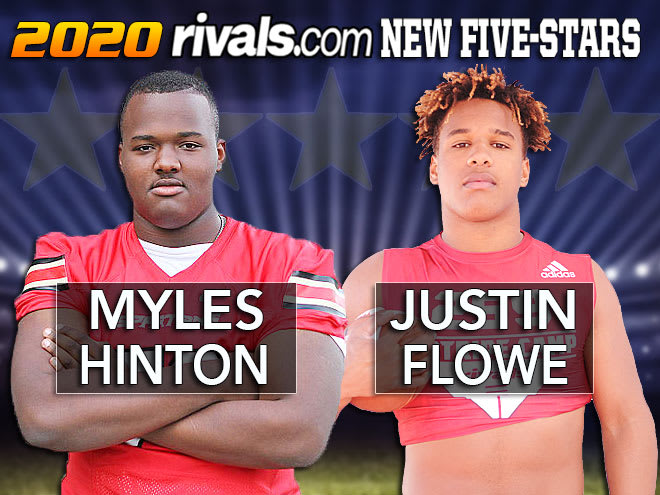 This week, Rivals.com turns its attention to the 2020 class, as we will unveil 20 prospects each weekday that has earned a star rating. The prospects listed are grouped by their Rivals Rating from 6.1 to 5.9 but are in no particular order otherwise.
Check in each day this week for 20 more prospects from the 2020 class that have impressed our team of analysts enough to earn an early star rating.
MORE: 20 For 2020, Part 1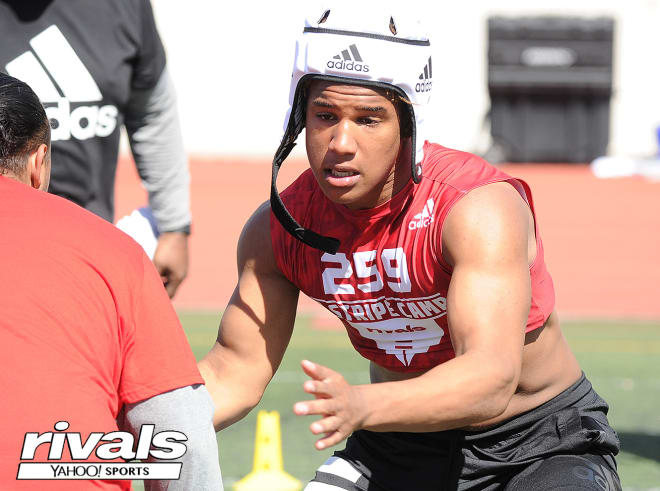 "Flowe is arguably the most talented linebacker in the West in at least the last 10 years. I saw him play last season against rival Rancho Cucamonga and he made nearly every play on defense the entire game. That is not hyperbole. He was involved in almost every single play all night.
"He hits like a knockout puncher, he plays in space like a top-level defensive back and he covers ground better than anyone I've seen in recent memory. Flowe loves to be physical and has a real passion for being tough and hard-nosed.

"USC, Oklahoma, Florida State, Alabama and many other national powers are involved. It's easy to see why." -- Rivals.com National Recruiting Analyst Adam Gorney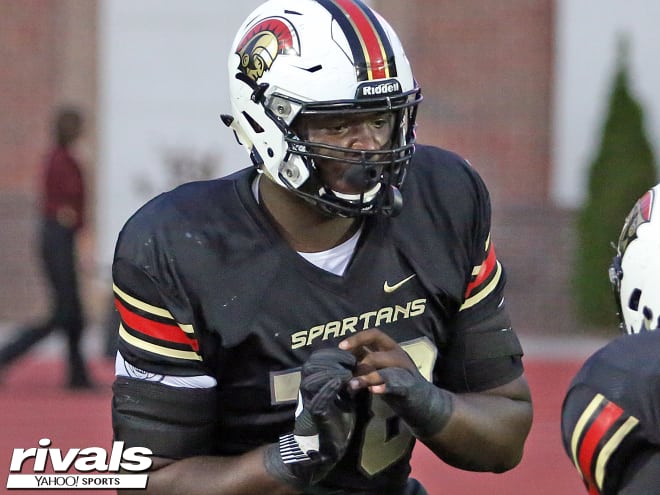 "Hinton is the second Hinton out of Norcross (Ga.) Greater Atlanta Christian to become a five-star on Rivals.com. His older brother, Christopher Hinton, is a 2019 defensive end committed to Michigan, so many may recognize this name.
"Unlike his older brother, Myles sees his future on the offensive line. He really knocks defensive linemen off the ball and he fires off the ball and drives opponents to the ground. Hinton is a very quiet young man, but creates a lot of buzz with his play. Michigan has to like their chances with the older brother committed and the family being so tight." -- Rivals.com Southeast Recruiting Analyst Chad Simmons
"Davis, who burst onto the national scene this year, has incredible length and has proved that his skill set translates against top-flight competition. He's the headliner of a loaded crop of 2020 defensive backs in the Jacksonville area.
"Davis shines in coverage but doesn't mind hitting, either, which makes him an asset in run support. Davis is currently uncommitted but lists early offers from Miami, Florida and UCLA." --Rivals.com Florida Recruiting Analyst Rob Cassidy
"Simply put, Fleming has been unstoppable at the high school level. He has excellent hands, makes tough catches look easy, and makes defenders miss with ease," said . "Fleming can score from anywhere on the field and is one of the closest players to his fifth star in this class.

"Most believe he will end up at Penn State but schools like Alabama, Ohio State, and many others are coming after him." -- Rivals.com Mid-Atlantic Recruiting Analyst Adam Friedman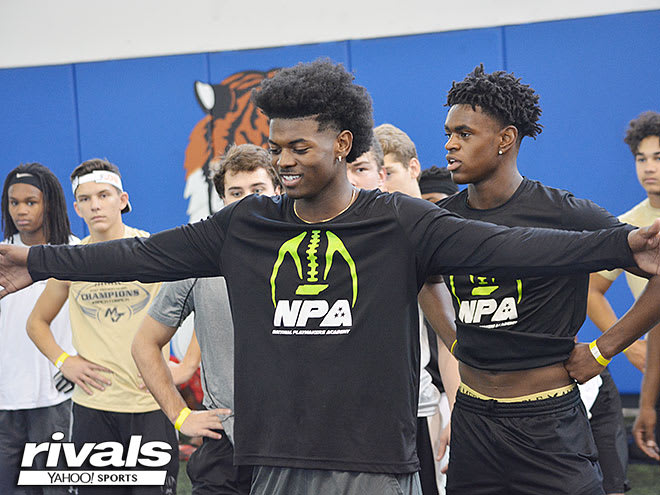 "A two-sport athlete who spends most of his winter excelling on the hardwood, Lawrence is the type of long, athletic defensive back that college coaches love. Currently listed as an athlete because of his positional versatility, Lawrence has a chance to develop into one of the top safeties in the entire 2020 class.

"Lawrence already boasts several major offers, including LSU and Clemson and is viewed as a top in-state priority by Tennessee." -- Rivals.com Southeast Recruiting Analyst Woody Wommack
Here are the other prospects that made the initial 20 for today's release.