West Spotlight: Five prospects that have boosted their stock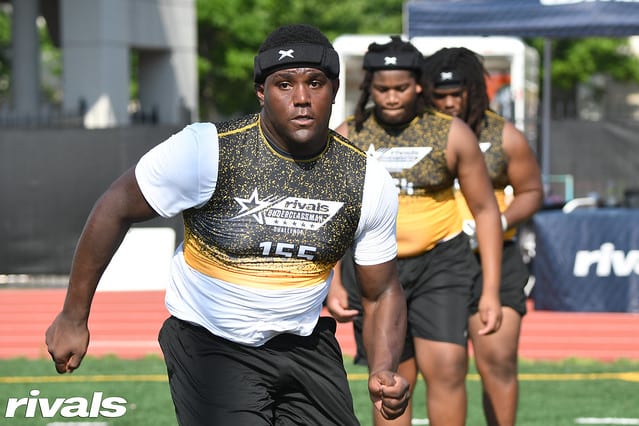 The Santa Ana (Calif.) Mater Dei four-star is already ranked as the third-best defensive tackle in the 2024 class, behind only five-stars Justin Scott and David Stone, but Breland has already made a case this season that he should be considered among the five-star prospects and possibly right at the top of the list.
I still believe Stone has shown to be the most elite defensive tackle in the class but Breland has been so active and such a disruptive force in the middle of Mater Dei's defensive line that he should be much higher than No. 102 overall and No. 13 in the California state rankings.
In the season opener against Corona (Calif.) Centennial – which has two Iowa State commits on its offensive line – Breland was basically unstoppable.
*****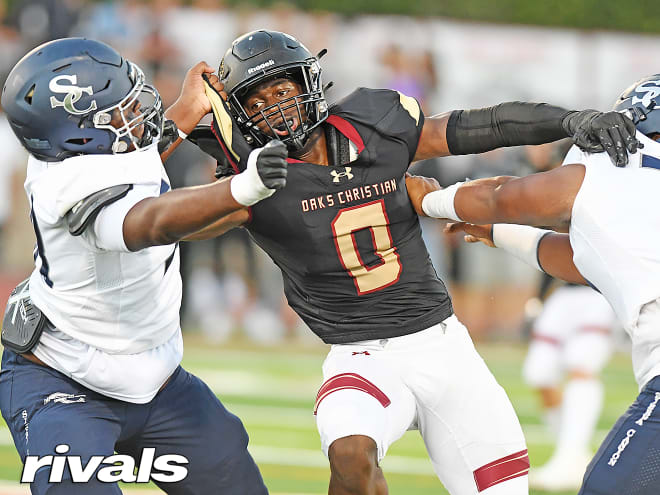 The first thing that stands out about Lowe is his length as the Westlake Village (Calif.) Oaks Christian defensive end has long arms, long legs and looks like he could end up around 6-foot-4 or 6-foot-5 and well over 250 pounds. The high three-star also has an incredible burst off the line of scrimmage and does a great job getting around offensive tackles to get into the backfield.
There are times when Lowe overruns plays and he needs to harness his aggressiveness a little bit to boost his productivity, but once he learns that in the coming years the 2025 standout should be an elite edge rusher.
Washington and others have caught his attention so far, and with his physical makeup and production there's no reason why Lowe cannot be a star.
*****
Last season, Rhaney almost looked like he was headed to fullback status because he was so big that one wondered if he had the speed to be an effective Power Five running back. Over the offseason, the Gardena (Calif.) Serra three-star dropped some weight but kept his power running style, and now he's a dynamic threat in his team's offense.
Rhaney is still going to pound the rock and be a tough, hard-nosed runner but he's doing it at 215 pounds instead of well over 230 and he's more dangerous with the ball in his hands, rushing for 651 yards and seven touchdowns through five games. At this pace, Rhaney should eclipse 1,000 rushing yards easily and should gain the attention of more Power Five schools.
*****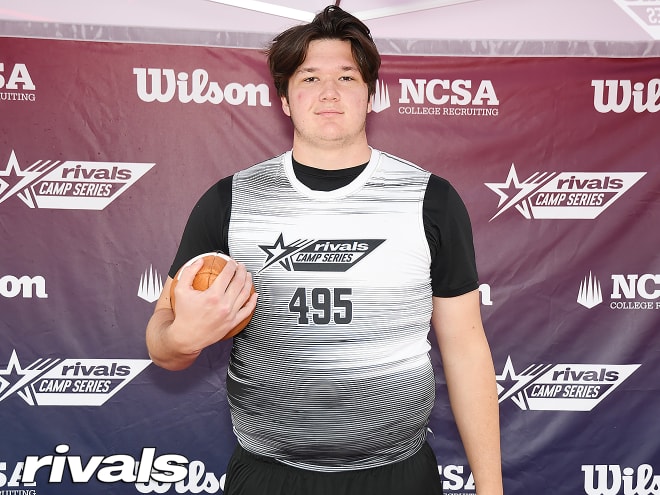 A UCLA legacy whose father played for the Bruins, Schroller committed to UCLA over Wisconsin, Minnesota and others in the spring and the Bruins are getting a good one. Last weekend in a win over Los Alamitos, Calif., Schroller dominated from his right tackle position. He kept the quarterback clean and used his length and power to his advantage as he's not afraid to mix it up and play through the whistle.
The high three-star reminds me of Kolton Miller at the same stage. The Roseville, Calif., prospect was maybe an inch taller but still had a frame that could be filled out in the coming years. The difference here is that Schroller is far more capable in his body at the same stage and more of a smooth technician. Miller, who also played for the Bruins, ended up as a first-round pick and is still playing in the NFL.
*****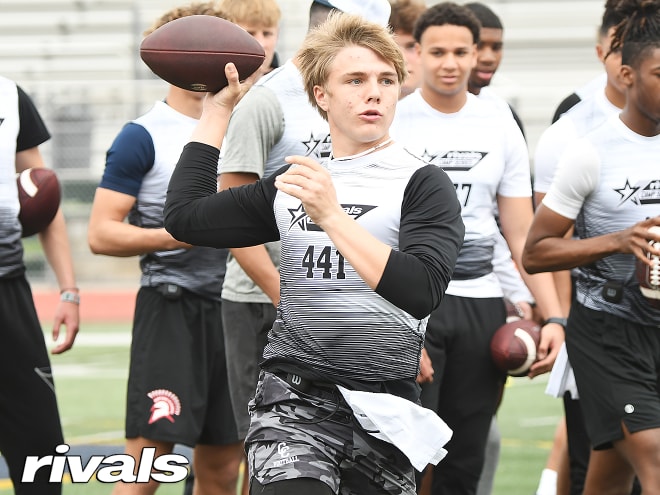 The Draper (Utah) Corner Canyon quarterback is already a four-star but he's outside the Rivals250 and 20 players are ranked ahead of him at the position. There is a good chance that when the rankings get reworked after the season that Wilson is headed higher.
He's just too much of a baller in games. Yes, the Corner Canyon offense has served other quarterbacks well over the years and it's a pass-happy system that will pad some stats.
Wilson, whose brother Zach is now the starter of the New York Jets, has completed 64% of his passes for 2,260 yards with 23 touchdowns and four picks in six games. He's also run for 404 yards and six scores. A deep playoff run and those numbers should more than double.
The Utes are getting a productive playmaker who needs a bump.