West Coast prospects give reasons for Pac-12's title drought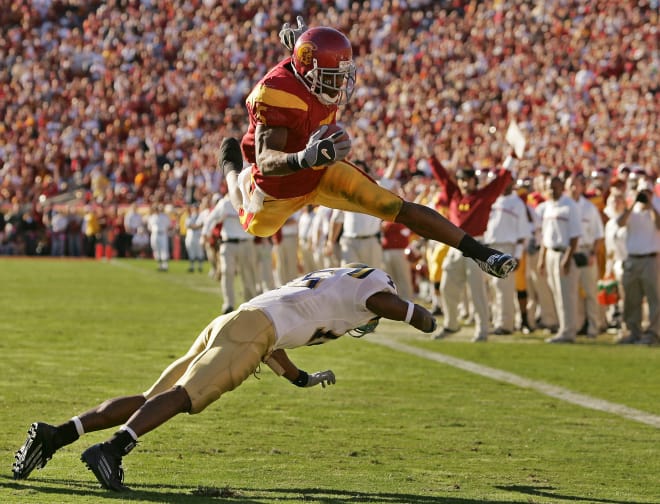 GLENDORA, Calif. – Sometimes it's easy for college football fans to forget that many elite recruits aren't as well-versed on college football history, even if they're to be a part of making it in the near future. Over the past two weekends at the Rivals 3 Stripe Camp Series presented by adidas stops in the Los Angeles and San Francisco areas, we surveyed several West Coast recruits to ask about the Pac-12's national championship drought, which is at 14 years (USC, 2004).

MORE RCS SF: Ten prospects on our radar | Commit predictions | Players who earned their stripes | Full schedule
Do you know the last time the Pac-12 won a national championship?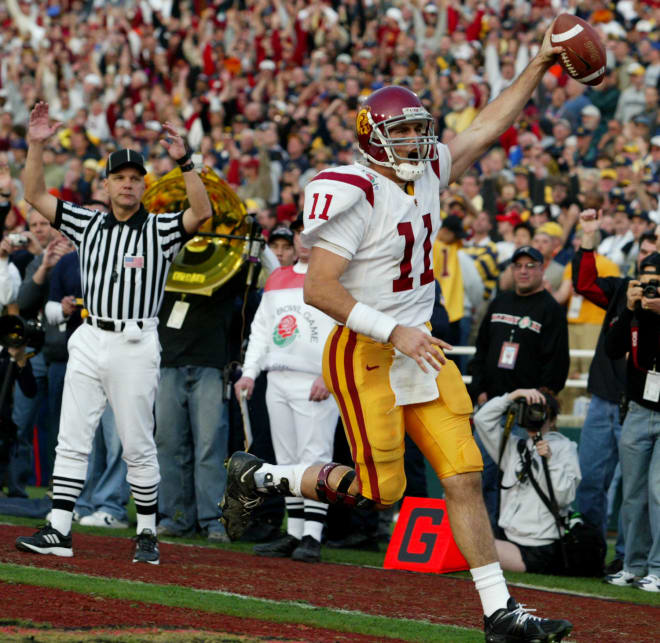 "I know the last time they went to one. When Oregon went with Marcus Mariota." – Rivals100 defensive back Max Williams
"I know it was USC but I don't remember when. It's been a while." – 2020 offensive lineman Andrew Faatoalia
"No I don't remember. USC is what first came to mind." – Three-star running back Sitiveni Kaufusi
"USC. I was young." – 2019 quarterback Weston Eget
"No. I do remember it was USC but that's it. That was a while ago." – Three-star athlete Keithan Gooden
"I don't know when they won it but I remember Oregon being in there vs. Ohio State." – 2020 offensive lineman Reece Atteberry
"Was it USC? In 2005 and then they lost to Texas the next year after that." – Three-star wide receiver Puka Nacua
"I don't know the exact year but I think it was 2003 or 2004. It was USC, I know that." – 2019 linebacker Connor Beautrow
"I don't but I do remember the last time they went, though. Wasn't it Oregon with Mariota?" – Three-star quarterback Cameron Williams
"I don't. No sir. It's been a long time." – Three-star quarterback Gunner Cruz
"USC. 2005 I think. I was a baby." – 2021 quarterback Jacob Garcia
"It's been a while. It's been SEC and ACC." – Three-star defensive tackle Jalen Rudolph
Why do you think it's been so long?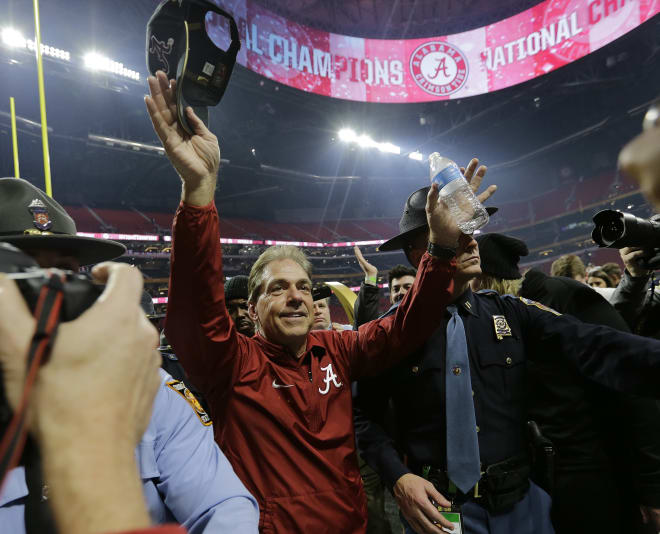 "Depending on the Pac-12, the Big Ten, all that stuff. Kids take into account which is better and who is winning titles. You know how Alabama and all of them, as soon as a kid gets a chance to go to one of those places I think he's taking it." – Three-star Iowa State quarterback commit D'Shayne James
"The SEC schools are just powerhouses with recruiting. They consistently get the top dogs in the country, even if the top guys are on the West Coast. I do think that down in the South they take football more seriously, that's their religion if you will, and up here, we do other things. We have some dudes that can ball but down South it's a whole other type of football down there." – 2020 quarterback Aidan Atkinson
"When you watch all the college football playoff games now it seems like all the commentators talk about how their defenses aren't as tough as the SEC teams. I feel like it's just a different way of life down in the South." – 2020 offensive lineman Carson Lee
"I think one might be the coaching. I feel like there's a lot of changes in the Pac-12 and that's probably why." – Kaufusi
"I think they just lack some of the key factors that these SEC and ACC schools have. They lack some big-time players that they don't have in recruiting because they're so focused on the West Coast and not focused on the athletes in Florida and Texas and stuff, and I think that's what they're missing out on." – 2019 running back Johnny Williams
"Honestly I think it's because the Pac-12 schools get focused on trying to get the star players but they need to build a team. You need to have role players. It's like the NFL with the Patriots. They have role players and look how good they do every year. Schools in the SEC, they're just banging all the time and they usually come out on top. They just have depth." – Beautrow
"I think they haven't done a great job of recruiting outside of the West. I think all the SEC teams and Big 12 teams, they get their guys from around that side of the country and I feel like they play better as a team. When you have a Nick Saban-type of guy as the coach he can take any type of players and make a great team. I see most of those players going to Pac-12 teams and just trying to show out instead of trying to build team chemistry." – 2019 quarterback Jackson Laurent
"I think sometimes it's due to the schedule and all the conference games they have to play." – Max Williams
"I don't know. A lot of the Pac-12 schools do a good job of getting recruits and there's a lot of four-star, five-star guys that go to Pac-12 schools. I know that there's been some coaching uncertainty, especially in Arizona with both schools changing coaches. I think the conference is going up right now, though." – Cruz
"I think people from the South are just on a whole other level. When it comes down to athleticism." – Rudolph
"I'm not sure. Maybe the guys up front. That's where it starts. The Pac-12 never really struggles with speed, especially Oregon in the past. I believe maybe it's the physicality part. I assume that's it." – 2020 offensive lineman Reece Attebeery
"I think a lot of players on the West Coast are starting to go where football is considered bigger and where the fans get more in tune with the players, which is in the SEC and Big 12. I think a lot of the top players on the West Coast, they want to leave the West Coast and go elsewhere." – 2020 running back Kendall Milton
"I think now it's because the Pac-12 is trying to get back to where it was when USC was at the top. USC was kind of like the Alabama or Ohio State of that time. All the schools in the Pac-12 are trying to get back to that. Now those schools are in the Southeast but the schools here are trying to get back to that because back in that time they were one of the most talented teams ever other than like Miami." – Three-star wide receiver Puka Nacua
What do you think can help change the trend?
"I don't think there's one answer or anything like that but you see schools like Alabama or Georgia getting six five-star recruits in one class and you don't see any Pac-12 schools doing that." – Lee
"I think the schools here need to do a better job recruiting nationally." – Johnny Williams
"You can see the difference in play watching Alabama and watching USC. Alabama are just dogs. They need to get that mentality in the Pac-12. I think they need to recruit some guys from the South." – Max Williams
"They need to work on recruiting the right people. Just like the SEC. You have to recruit the right guys to get the same results." – Cameron Williams
"I think they need to reach out. I'm not sure how they are about reaching out to other parts of the country. But if they reach out more to the other parts of the country, especially to those Florida boys, I think that will bring in a lot more talent." – Garcia
"If Pac-12 schools could recruit kids from the South and get them out to the West that would definitely help. But right now I don't really see that happening anytime soon." – Atkinson
"I think consistent coaching. Coaches have been moving around and stuff like that. I think having coaches stay at one place for a longer time will help." – Rivals100 offensive lineman Julius Buelow
"Everybody gets good recruits but it's about how you develop them." – Atteberry
"Maybe they should ask Pete Carroll for some tips." – Nacua
Which team do you think has the best chance to break the drought?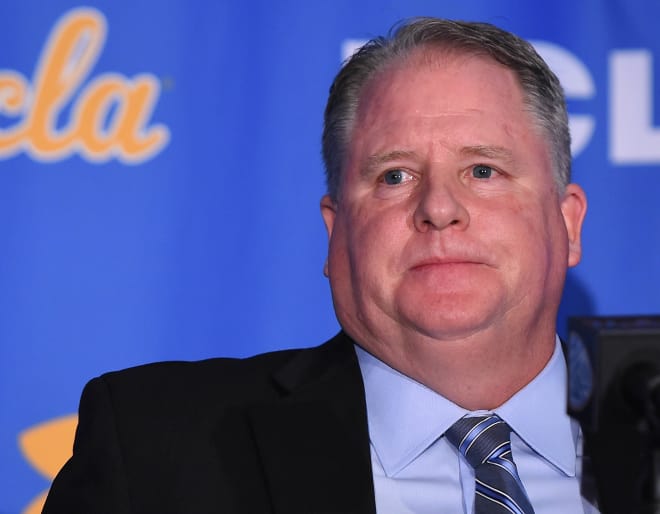 "Probably USC or Washington. Just because over the past couple of years they have been making some improvements and the coach up at Washington is doing a great job." – Lee
"I think USC right now. I feel like the last class that committed they got a bunch of the top players in the nation. I feel like they're just the top contender." – Kaufusi
"USC. I just think they still have the best recruits and send the most people to the NFL and I think they have the best chance because they have the best squad this year in the Pac-12." – Eget
"UCLA or maybe Arizona. The new coaches and who they have and who they're recruiting. I think UCLA has good recruiting class and I like Chip Kelly's offense." – Gooden
"I think either Washington or maybe USC or UCLA. Those three together are well-coached. UCLA just got Chip Kelly, Washington has been well-coached and USC, too. I think they have the best shot because really the coaching is where it comes down to." – Johnny Williams
"I like USC and UCLA. Just because of Chip Kelly. Even though UCLA hasn't been doing that well I think it's going to change a lot. Chip Kelly has a different outlook and what he did with Oregon .... UCLA, they are going to get dudes and they already have dudes. USC, they're already a solid team; they just have to learn how to put it all together and win games." – Beautrow
"USC. The recruits that they've gotten. They get all the best players from Southern California and they have the hype everywhere so I feel like they can get guys from other parts of the country too." – Laurent
"Oregon. Because I love Oregon. I feel like they are going through some adversity right now but I feel like they're going to pull through and make something happen." – 2019 running back Collin Bracken
"USC has had a top five recruiting class the last few years so probably them. I think they have the talent." – Max Williams
"That's a tough question but Washington has had a pretty good couple of years and I know they have a really good quarterback situation over there with Jacob Eason transferring in so Washington is in a good spot. USC and a couple of other schools could make a run." – Cruz
"USC or Oregon. I feel like they have the work ethic to get there. The coaches get the things that they need to get to get there and I feel like they'll get there soon." – Cameron Williams
"USC or Arizona State. Arizona State is coming around. But USC has a lot of talent." – Garcia
"USC. Now that Chip Kelly is at UCLA, I think they will have a chance. Stanford, they just have a really good team. I think they will have a shot to get a little more players in but I know it's a hard school to get into." – Rudolph
"Probably USC. Just because their recruiting class coming up they have some really good guys. A couple of five-star recruits and because it's USC they can recruit nationwide and still pull from anywhere so they have the best chance to pull from the South." – Atkinson
"I want to say USC. I have some friends there and I think they're going to do well." – Buelow
"I think USC came off a pretty good season last season so I think they have the best shot right now." – 2019 tight end Diego Fuimaono
"USC was looking pretty good last year. They just had a couple games that were down. If I had to choose a team it would probably be USC because they always find some good talent." – 2020 offensive lineman Reece Attebeery
"Seeing USC's recruiting class and seeing the players they're bringing in I think USC has a big chance of getting to the playoff and potentially winning the whole thing." – 2020 running back Kendall Milton
"I think there's a couple of schools. I think USC, I think Oregon is making some moves with what they've been doing lately." – Three-star wide receiver Puka Nacua