Prospects that earned their stripes at Rivals 3 Stripe Camp in S.F.
HAYWARD, Calif. - The 2018 Rivals 3 Stripe Camp Series presented by adidas rolled into the Bay Area on Sunday, with just under 200 of the best college football prospects in North California and the surrounding states turning out to compete. With so much talent on hand, there were plenty impressive performances, but only a select few can win position MVPs or earn a much-coveted invite to the Rivals100 Five-Star Challenge presented by adidas. We run through the players who won awards and earned their stripes at Sunday's event.
MORE RCS SAN FRANCISCO: Gorney's takeaways | Full schedule | Updates
QUARTERBACK MVP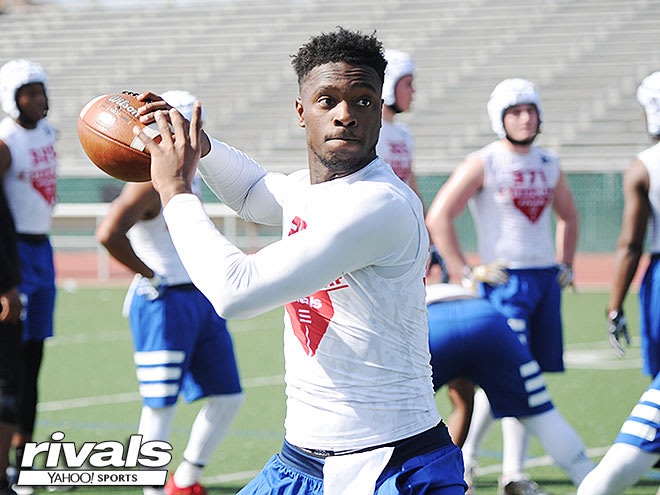 A stalwart of Rivals Camp Series events over the years, Johnson has been a regular on the circuit since his eighth-grade year. On Sunday, the Eugene (Ore.) Sheldon prospect was back in his native California and looked right at home, showing good accuracy and ball placement. The top end of the quarterback group was very good and the race for MVP came down to the very end, but Johnson won out after improving as the day went along. Oregon, Miami and several others are still in the mix for Johnson's commitment.
RUNNING BACK MVP
McNeely had quite the weekend at the Rivals Camp events, earning an invitation with an excellent showing at Saturday's Rivals adizero Combine and coming back and winning the MVP on Sunday. Listed in the database as a cornerback, McNeely chose to workout at running back and impressed with his play all day. A taller prospect for the position, McNeely showed both the ability to make quick and decisive moves during the open field tackling drill and then showed off great hands as a pass catcher later in the day. McNeely holds an early offer from Wyoming but should see his list of options continue to expand.
WIDE RECEIVER/TIGHT END MVP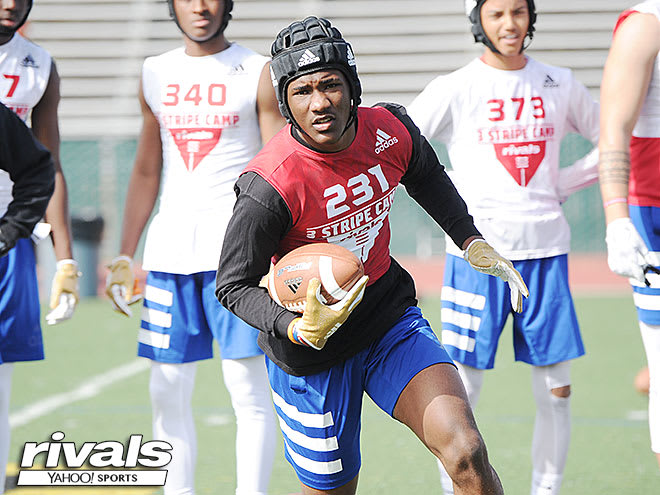 One of the biggest surprises at camp was Jackson, a 2020 prospect, who was excellent at wide receiver not only getting open against some talented cornerbacks but also making tough catches. Jackson was phenomenal throughout the camp but really stepped it up late when he caught a pass that was way over his head, a surprising grab that looked like it was sailing out of bounds. He could also flip over and play defensive back if needed. His recruitment is just taking off.
OFFENSIVE LINE MVP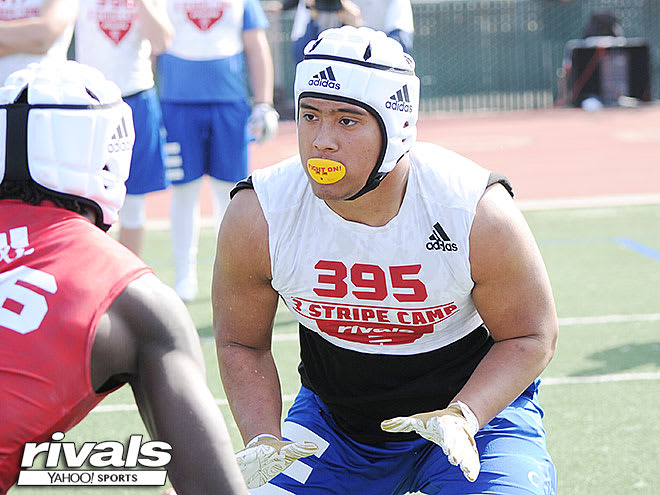 Another major surprise was Schmidt, who checked in at only 257 pounds but still bullied people all day and hardly lost any reps. He had a good initial punch. He recovered well. He had excellent feet and a strong base. Everything you're looking for in an interior offensive lineman, Schmidt showed at the camp. As he continues to develop physically, Schmidt should only continue to dominate and his recruitment could really take off.
DEFENSIVE LINE MVP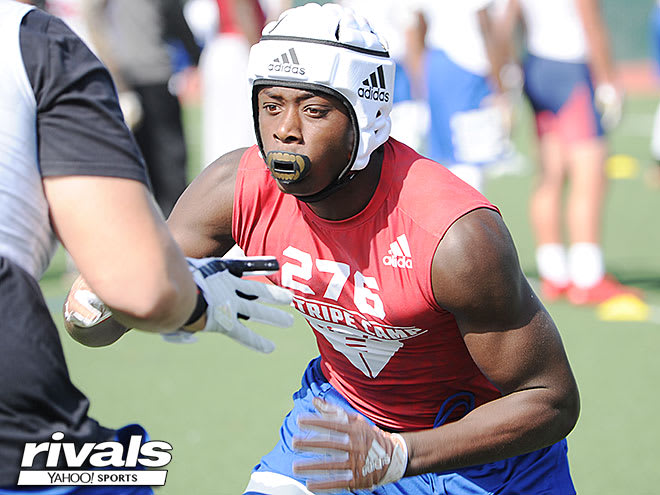 Watson has made his rounds on the camp circuit so far this offseason and everywhere he goes the Fresno (Calif.) Edison recruit ends up with a ripped shirt because offensive linemen need to hold him. That was not the case Sunday, only because not many o-linemen had a chance to even get their hands on him. The 6-foot-3, 205-pound hybrid who could also play linebacker showed excellent speed off the edge, some nice inside moves and his relentlessness really stood out. LSU, Ole Miss, Arizona, Oregon and others are on him early.
LINEBACKER MVP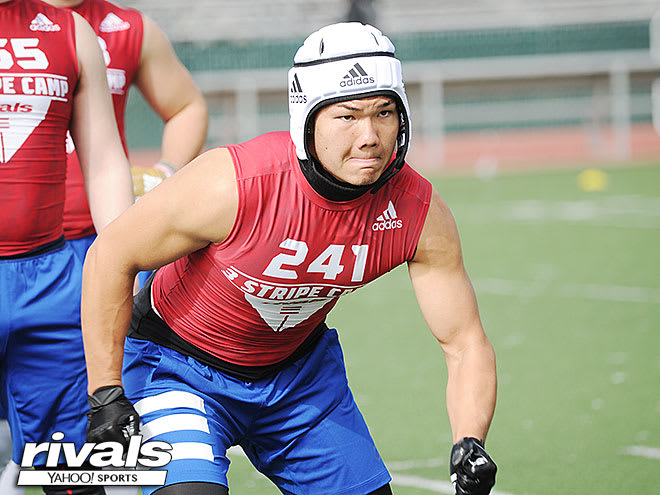 The 2020 class in the West is absolutely loaded with top talent and there's no question Botelho will be among the top linebackers in the region. The Honolulu St. Louis prospect is all of 6-foot-3 and 220 pounds, moves well, is super physical with players in the slot and then he can turn and run in coverage down the field. Botelho visited Stanford this weekend and he has offers from Cal and Hawaii so far. Many more should come in soon.
DEFENSIVE BACK MVP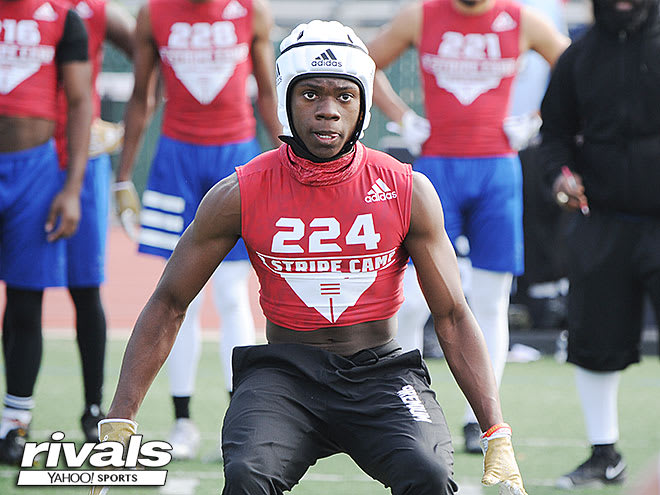 The class of 2021 prospect made the trip to the Bay Area all the way from San Diego and it turned out to be well worth the trek. Lloyd caught the eye of coaches for his technique during drills and when it came time for one-on-ones his technical fluency came into play as he made play after player against bigger, older wide receivers. Known for his speed, Lloyd showed on Sunday that he's more than just a one trick pony. He's still waiting for his first offer but before it's all said and done he should have his share of options.
ADDITIONAL FIVE-STAR INVITE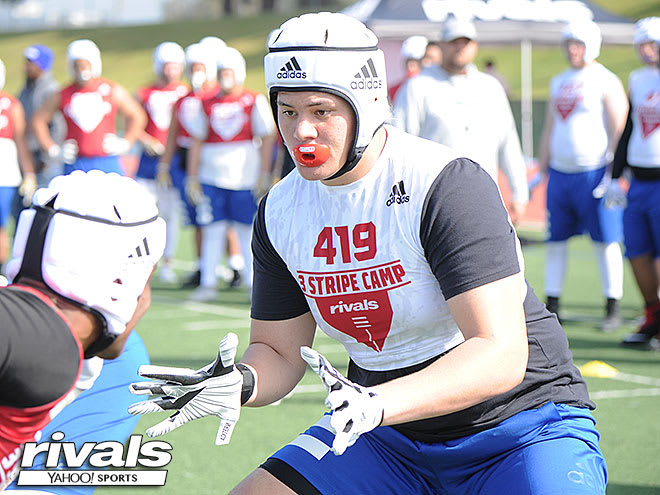 Beulow made the trip all the way from Hawaii to the mainland for Sunday's camp and held did enough to punch his ticket to the Five-Star Challenge later his summer. At 6-foot-7 and 311 pounds, Buelow has elite size and he showed impressive strength during one-on-ones. He's still adjusting to speed rushers coming off the edge, but he has the type of physical makeup and potential that coaches love. Notre Dame, Oregon, USC and several others are in the mix for his commitment.