Varsity Preps Elite Camp: Takeaways on top Southeast prospects
RAYMOND, Miss. – The annual Varsity Preps Elite Camp took place Saturday at Hinds Community College in Mississippi with some of the best talent from the Magnolia State being joined by prospects from Louisiana, Tennessee and Alabama. Rivals.com was on hand for the event and runs down the five biggest takeaways.
MORE: West Coast recruiting takeaways | Analysis - Anderson backs off LSU pledge
Malik Heath is still one of the nation's best
After battling through some injuries during the spring camp period, Rivals250 wide receiver Malik Heath hasn't been a part of the national conversation when it comes to the top wide receivers. But Heath was head and shoulders above most of the competitors at Saturday's event and looks like he's fully healthy headed into his senior season. The long-time Mississippi State commit also had some interesting comments after the camp, citing LSU, Nebraska and Alabama as some of the other programs that are keeping in touch in an effort to flip his commitment. With his official visits coming up this fall, Heath made it clear that there's going to be some drama in his recruitment between now and Signing Day, and he will be back on the mind of recruiting fans soon.
Ryan Clark can't get enough coaching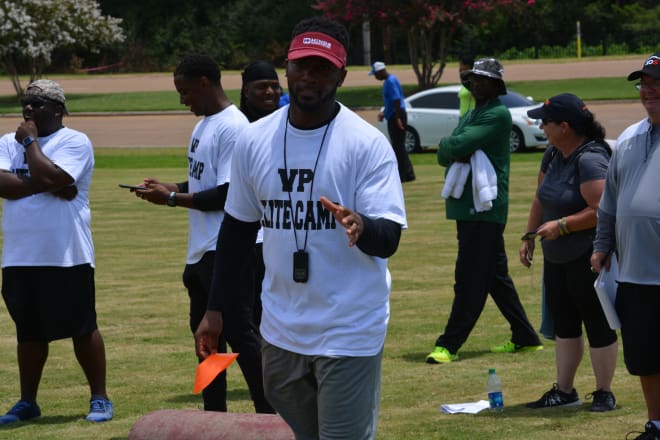 Former Pittsburgh Steelers defensive back Ryan Clark has made a nice transition from the playing field to the media in his role at ESPN, but over the past six months he's found another new career – coaching at recruiting camps. In addition to his work with the Louisiana Bootleggers, one of the nation's top 7-on-7 teams, Clark worked the Rivals 3 Stripe Camp presented by adidas in New Orleans earlier this year and has been seen coaching camps at his alma mater, LSU. He was very involved in Saturday's event. Clark's personality and energy make him a favorite of campers, and his background as a very successful NFL player also helps give him an edge that most camp volunteers don't have. It helps that Clark's son, 2019 Baton Rouge defensive back Jordan Clark, has been a regular on the camp circuit and even netted offers from Houston and Nebraska this spring. So if Clark is at camps anyway with his son, why not coach? With at least one more offseason to go before Jordan Clark heads to college, don't expect Ryan Clark to stop coaching anytime soon.
Mississippi talent is still emerging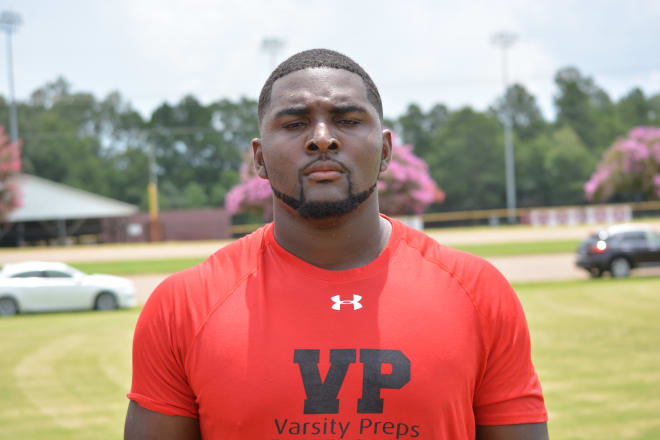 In most years it takes a little longer for prospects from the state of Mississippi to emerge on the national recruiting scene, and that appears to be the case once again with the class of 2019. Several underclassmen impressed on Sunday, highlighted by four-star defensive end Charles Moore. Despite his lofty ranking, Moore is still just beginning to collect offers but already has programs like Alabama, Georgia and Ole Miss on his list. With the way he performed on Saturday, Moore is the kind of guy who will end up with 20-plus offers before it's all said and done. Other 2019 prospects from Mississippi that impressed included linebacker Zach Edwards and defensive lineman Byron Young. As the 2019 cycle moves along, expect offers for the trio to start rolling in, and before long all three should have a much higher profile on the national stage.
A decision is coming soon for Bolden
Three-star Louisiana athlete Slade Bolden missed most of the spring camp season while he was busy with baseball, but he's been making up for lost time over the past month. After camping at LSU and nearly committing while he was on campus late last month, Bolden was in attendance and wowed most of his fellow campers with his ability to get open. Bolden, who has played everything from quarterback to linebacker to running back, is down to a final four of LSU, Alabama, Ole Miss and TCU. Nobody seems to have a clear read on where Bolden will end up, but things should start to come into focus soon. He's set to visit Alabama later this month and said Saturday he intends on announcing a decision prior to the start of his senior season. It seems like a battle between TCU and LSU for another West Louisiana prospect, but if Alabama lays out a vision for Bolden in its offense during his visit, it could give him a lot to think about heading into his decision.


Banks' stock still on the rise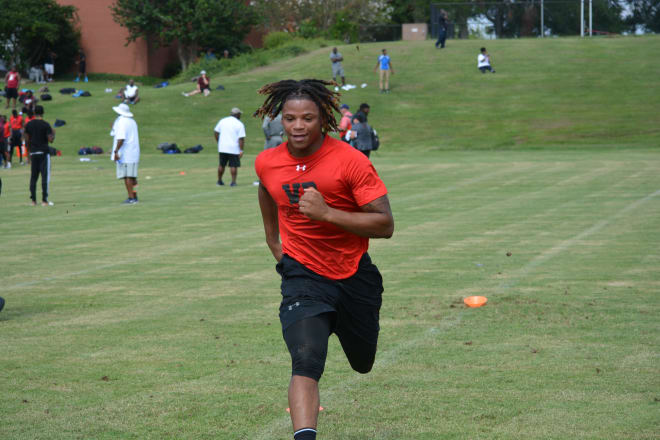 One of the players whose camp showings this spring really jump-started his recruitment was 2018 Cordova, Tenn. athlete Jeremy Banks. After earning an invitation to the Rivals 3 Stripe Camp in New Orleans by impressing at the Rivals NewSpeed Combine, Banks has been a camp warrior and seen his offer list grow from zero to more than 20. After winning MVP honors at the event, it's possible even more schools will join Banks' list, but for now he appears to be focused on a trio of Virginia Tech, Wyoming and Utah. Banks said he and his entire family are making the trip to Blacksburg later this month, and he could be on commit watch depending on how things go.