Sting factor: The Adam Anderson decommitment from LSU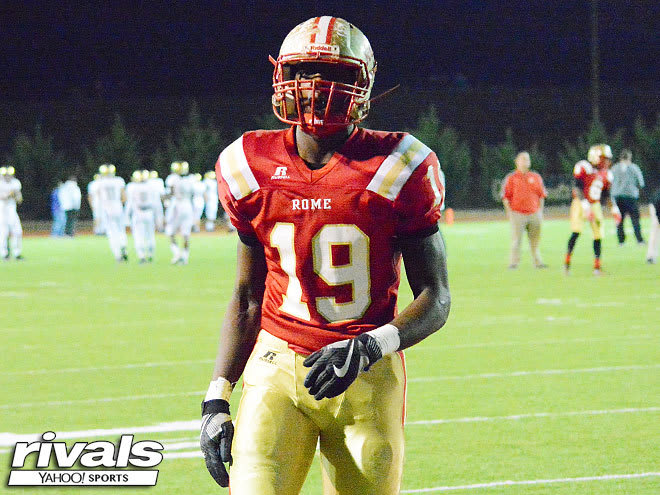 The situation: LSU lost a major piece of its 2018 recruiting class Thursday night when Rivals100 defensive lineman Adam Anderson backed off his commitment. Anytime a player decommits, it has a major impact on both the school that loses him and other programs that are also in the mix. Today we take a look at how much the loss of Anderson stings for the Tigers and also examine which programs could be in the mix to land his next commitment.
RELATED: Top 1-2 in-state commit combos | Commitment Issues podcast
Local reaction: Anderson's decommitment was a big loss, even though it has been expected to happen for quite some time. He's that long defensive end that LSU has had a string of (Sam Montgomery, Arden Key). He was definitely one of the difference-makers on LSU's commitment list. It stings because there isn't anything like him in Louisiana for 2018. -- Mike Scarborough, TigerBait.com
Sting factor: 8

Regional reaction: "Anderson was a key addition to the Tigers class and losing him is a pretty big blow. Schematically, he seems like a perfect fit and his comparisons to Arden Key are looking more spot on as he continues to develop. He's going to be a tough prospect to replace, especially given the time of year when there aren't very many new elite prospects surfacing." -- Wommack
Sting factor: 7
National Reaction: "This one hurts quite a bit because Anderson had drawn comparisons to Arden Key and has the potential to play a similar role at LSU. It also hurts some momentum they had gained in Georgia, which is a state they'd love to pull more players from." – Mike Farrell, Rivals.com National Recruiting Director
Sting factor: 8
Total Sting Score: 7.7

What happens now: Anderson flipped to LSU from Georgia earlier this year and most believe that the Dawgs are now the team to beat in his recruitment. But Anderson's high school teammate Jamarcus Chatman recently flipped from LSU to Tennessee and the Vols are going to do their best to get involved with Anderson as well. It will be interesting to see if he rushes back into another commitment or takes his time before making the third choice in his recruiting process. As far as LSU, the Tigers will likely try to stay in the mix for Anderson but will have to shuffle their board in order to try to find a replacement.