Under Armour All-America Game: Will these five flip - or not?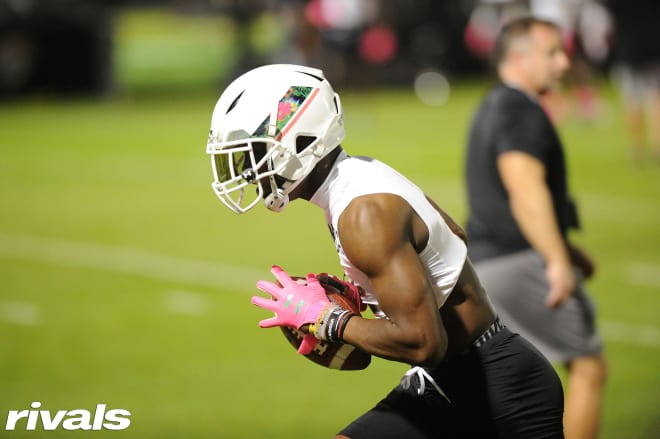 There are a lot of major recruits at the Under Armour All-America Game that have been verbally committed to a school but did not sign during the Early Signing Period in December. Now those players are going to feel the pressure of the last month of the recruiting cycle as many teams try to get them to flip. Here are some predictions on whether or not five verbal commits end up signing with different schools.
MORE FROM THE UA ALL-AMERICA GAME: Day one Stock Report | Day two Stock Report | Three-Point Stance after day two
*****
Florida State has a lot going for it when it comes to Dent. He decided not to sign in the Early Signing Period so he can take more visits, but it's pretty clear that his family thinks the best place for him is in Tallahassee. Still, this time of year can produce some crazy outcomes. Tennessee, Miami, Florida, Clemson and a few others are really pushing to get him on campus but there aren't any official visits scheduled just yet.
Prediction: Florida State

*****
Jay has been one of the longest tenured commitments for the Florida State Seminoles, but he decided not to sign in the Early Signing Period. Official visits are coming in January, and he has chosen Florida, Tennessee and Florida State for those official visits. Alabama could also get an official visit. The Gators have a pretty good chance at picking up momentum when Jay visits the campus, but Florida State getting the last official visit bodes well for the Seminoles.
Prediction: Florida State
*****
Pickens is one of two five-stars that Auburn holds commitments from, but he's the only one who hasn't already signed. He showed up on check-in day repping Georgia and LSU gear and both of those schools have already hosted him for visits. LSU hosted Pickens for an official visit about a month ago and Georgia, which hosted him a few times during the season, will get an official visit in January. Tennessee, Florida State and Florida - along with Ohio State - are very much in the mix. There is a lot of smoke around Pickens, and there a lot of teams pushing for him, but it's hard to say any team other than Auburn is a real contender.
Prediction: Auburn

*****
Pickering has made it no secret that he's listening to other schools that come calling, and it's clear that Alabama is the biggest threat to steal him away from Mississippi State. He has an official visit set up to Tuscaloosa as soon as the dead period ends in January, followed by official visits to LSU and Oregon. Mississippi State will get him back for an official visit the very last weekend before National Signing Day. If Alabama can sustain its momentum from the early January visit it should be able to flip him, but players from Mississippi that are committed to one of the in-state programs are notoriously difficult to flip.
Prediction: Mississippi State

*****
Williams has been committed to Alabama since April, but he held off from signing in the Early Signing Period because he wasn't able to find the time to schedule the visits that he wanted. Now Williams has official visits scheduled in January to LSU, Alabama and Oregon. Williams took a couple unofficial visits to LSU during the season and there are rumors flying that the Tigers could end up flipping Williams. Both Alabama and LSU are really tight on scholarships, but it sounds like LSU could end up having space for another defensive back, giving them the best chance to sign Williams.
Prediction: LSU