Under Armour All-America Game: Henderson commits to Gators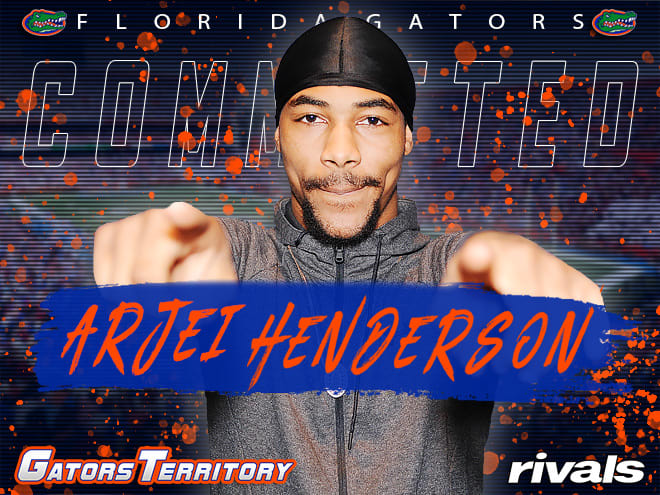 MORE UNDER ARMOUR: Top 10 performers | Day one stock report | Day two stock report | Day three stock report | Three-Point Stance | Programs that should be pleased
ORLANDO, Fla. – Arjei Henderson's college choice took some off guard, and that's perfectly OK. In fact, it added some intrigue to a week that, at times, lacked it. Florida fans certainly won't mind. That much is clear. None of that matters now anyway. The four-star wide receiver used the nationally televised event to put his recruitment in the past by announcing his intentions to attend UF.
During the announcement, Henderson was asked about his recruiting process, one in which he was committed to Oklahoma twice and Oregon once.
"It's been like a roller coaster," he said.
Henderson then made his announcement.
"I'll be heading to ..." he said as he reached for a blue and orange hat, "... the University of Florida."
What makes this commitment different than the others?
"It's the finish line," he said.
Henderson, who chose the Gators over Florida State and others was also interested in Oklahoma. Many thought Henderson would choose Florida State, as the only official visit on his calendar is a Jan. 25 trip to Tallahassee. Whether or not that will be canceled in lieu of Thursday's announcement is unclear, but the four-star wide receiver seemed pretty set in his choice as he shared it with the world.
At the end of his announcement, Henderson was asked whether he intended to make other visits this month.
His answer was simple.
"The University of Florida," he said.