Transfer Tracker: West Virginia QB Trey Lowe enters the portal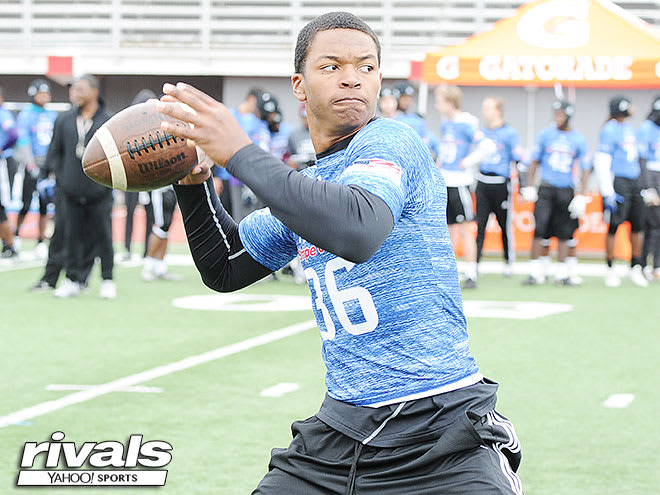 The Transfer Portal has changed the landscape of college football. So at Rivals we introduce to you the Transfer Tracker, where we analyze players entering the portal and rate them on what kind of impact they could make at their new home.
Next up in the tracker: West Virginia quarterback Trey Lowe.
AS A RECRUIT
Lowe, the grandson of former Alabama linebacker Woodrow Lowe, garnered several offers, including Illinois and Memphis. But he ended his recruitment after visiting West Virginia and falling in love with the program during the summer prior to his senior year.
AT WEST VIRGINIA 
Lowe knew he would have to wait behind Will Grier and he saw just six snaps as a true freshman in 2018. But the situation at quarterback got even more complicated when Austin Kendall transferred to West Virginia from Oklahoma. Lowe was once again relegated to backup duty and played just 13 total snaps on the season.

Lowe announced plans to enter the portal this week and will be a graduate transfer, which is impressive considering he was a member of the Class of 2018. Lowe, who was also a member of the West Virginia baseball team, will have three years of eligibility remaining.
POTENTIAL LANDING SPOTS
It's possible that Lowe could reunite with head coach Dana Holgerson, who recruited him to West Virginia, at Houston but it seems more likely that he would end up with former Mountaineers offensive coordinator Jake Spavital at Texas State. With three years of eligibility remaining and the ability to play in 2020, he should have plenty of suitors.
FARRELL'S TAKE
"Lowe was a big yet raw quarterback coming out of high school with a live arm and the ability to move around a bit. His lack of contribution at West Virginia leaves us wondering what type of impact he can have elsewhere at the Power Five level.

"Quarterbacks transfer all the time now so it's not a surprise but there is little to go on here. It's impressive how far he's come in the classroom so quickly and he certainly has smarts. With three years left of eligibility, his impact could be strong but I think in the Group of Five field." -- National Recruiting Director Mike Farrell
Impact Rating: 5.6 out of 10
IMPACT METER
The Transfer Portal continues to change the way college football programs recruit and mange their rosters so we here at Rivals.com continue to evolve our coverage. Each time a player of note enters the portal, we will examine their potential impact on the college football landscape and assign an impact rating, both when they enter the portal and when they choose a destination. The scale is from 1-10 and the description below explains the scoring scale.
1.1-4.0 — Not a big impact expected, likely a non-starter and down the bench depth player.
4.1- 6.0 — A solid impact can be expected in the right scenario and has the potential to battle for a starting job.
6.1-9.0. — A high impact player who won't change a program but will certainly be a very good contributor and starter.
9.1- 9.9 — A very high impact player who should start the moment he steps on the field and will change the outlook of a program immediately.
10 — A franchise transfer who has a chance to be an All American and one of the elite players in college football.