Transfer Tracker: Four Power Five Transfers in CFB Opener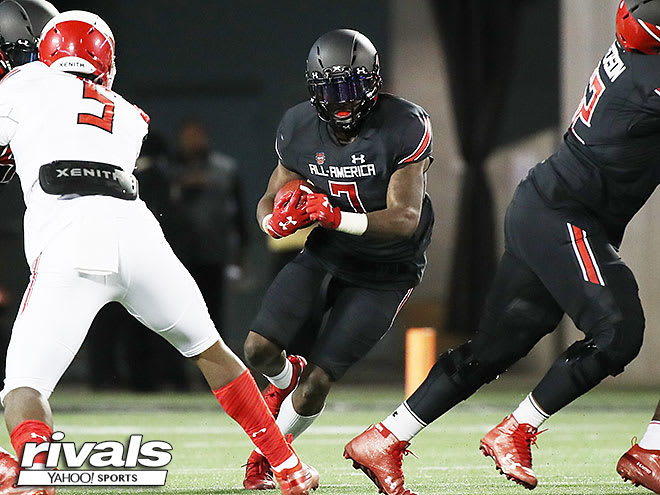 The first official game of the 2020 college football season kicks off today at the Crampton Bowl in Montgomery, Ala, where Football Championship Subdivision schools Central Arkansas and Austin Peay will square off. While this is the type of contest that most college football fans would usually ignore, given the uncertain nature of the 2020 season, everyone will be relieved to have football back.
Another reason for Power Five fans to watch is to see some familiar names. Here's a rundown of the names to watch that might ring a bell for recruiting fans.
ARKANSAS
As a recruit: Barnes got an early offer from Arkansas and jumped on the chance to play for his home state school, committing during his junior year and never looking back.
At Arkansas: Barnes actually spent more time committed to Arkansas than he did as a Razorbacks player, appearing in one game as.a freshman and catching two passes for 80 yards. Midway through his second season in Fayetteville, he elected to transfer.
Where to find him now: Barnes saw plenty of action for Central Arkansas in 2019 and should see plenty of time today. He wears No. 2.
DUKE
As a recruit: Lucas racked up more than 20 offers as a recruit and he waited until after his senior season to make a decision, visiting Duke and committing shortly thereafter.
At Duke: Lucas stepped right into the lineup as a true freshman with the Blue Devils, playing in 12 games and recording 15 total tackles. After a quiet year as a sophomore in 2017, Lucas bounced back and played in 11 games and recorded 14 tackles along with 2.5 sacks. He left Duke prior to his senior season and transferred to Austin Peay, where he sat out the 2019 season.
Where to find him now: Lucas is expected to see time at defensive end and will be wearing No. 10 for Austin Peay.
OHIO STATE
As a recruit: One of the top overall prospects in the Class of 2018, Snead flirted with five-star status at times during his cycle. Ohio State made Snead a priority early in the process and landed his commitment over several other major programs in the summer prior to Snead's senior year.
At Ohio State: Snead's career with the Buckeyes never really got off the ground as he played just two games during his freshman year in 2018 before being suspended by then-coach Urban Meyer. He announced his intentions to transfer after the year and landed at Iowa Western, a junior college, where he played in 2019.
Where to find him now: Snead will be playing running back for Austin Peay, wearing No. 4.
OLE MISS
As a recruit: Now known as Kam Ruffin, White was a four-star member of the 2017 Ole Miss recruiting class. He initially pledged to Iowa State, but after his stock rose while playing alongside five-star teammate Cam Akers, White found himself with plenty of options. He decommitted from the Cyclones late in the process, before picking Ole Miss over Iowa State on Signing Day in 2017.
At Ole Miss: White basically never played for the Rebels, making a few special teams appearances in 2018 before leaving the team.
Where to find him now: White will be lining up for Austin Peay playing safety, wearing No. 1.