Top five NFL prospects at safety, regardless of class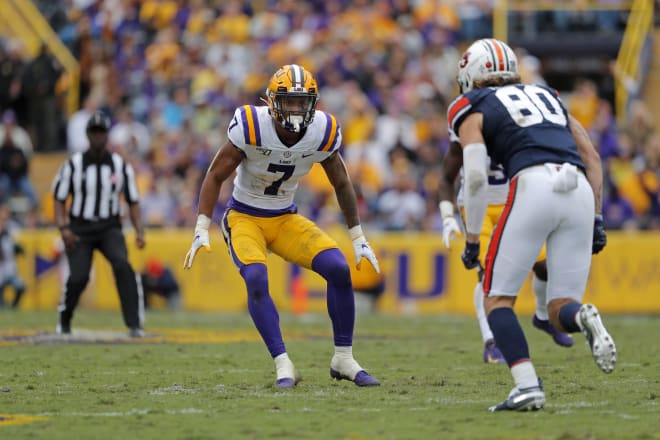 1. Grant Delpit 
Recruiting: Delpit committed to LSU in the summer before his senior season, but with a coaching transition there he made it clear in the fall that he wanted then-interim coach Ed Orgeron to get the job. USC, Florida, Texas A&M and others tried to flip him but Delpit stuck with the Tigers.
Performance: The former four-star has recorded 45 tackles along with one interception, one fumble recovery and four pass breakups so far this season.
Comparison: Lathan Ransom
Farrell's take: Delpit is a hard one for a comparison because he does so many things well and is always around the football, but Ransom is smooth and athletic and shows some of the same intangibles. Delpit should be a first-rounder with ease and is possibly a top 10 pick next April, and Ransom could be one of the next defensive backs stars for Ohio State.
2. Caden Sterns
Recruiting: A longtime LSU commitment, Sterns decided to visit Texas and by the end of the trip had flipped his commitment to the Longhorns.
Performance: Hampered by a knee injury this season, Sterns has only played in five games but is still third on the team with 34 tackles and he also has a pass breakup.
Comparison: Jordan Toles
Farrell's take: Sterns not only has great ball skills but he's also a big hitter, which is why I compare him to Toles. Toles could grow into a linebacker down the road as I said when I compared him to Troy Dye in the linebackers section. But if he stays at safety I can see him being similar to Sterns with his instincts and willingness to work near the line of scrimmage when needed. Sterns will be a great NFL player despite the knee injury.
3. Xavier McKinney 
Recruiting: Rated as the third-best safety in the 2017 class behind Jeffrey Okudah and JaCoby Stevens, McKinney had been committed to Alabama early in his recruitment but backed off that pledge. He was then down to Alabama and Clemson and he surprised many at the Under Armour game by recommitting to the Crimson Tide.
Performance: McKinney leads Alabama with 69 tackles and he has an impressive stat sheet across the board. The former high four-star also has two sacks, an interception, four quarterback hurries, two forced fumbles and a fumble recovery.
Comparison: RJ Mickens
Farrell's take: McKinney is all over the field for Alabama and is an excellent pass rusher who shows great timing on blitzes, and Mickens will be that kind of player at Clemson. He anticipates the play very well and diagnoses things with ease. Both players like to fly around and arrive at the football with bad intentions.
4. Richard LeCounte 
Recruiting: One week after Kirby Smart landed the Georgia job, LeCounte committed to the Bulldogs over Alabama, Auburn, Florida and many others. The high four-star took a late official visit to Ohio State, but it was never believed he was seriously considering flipping to the Buckeyes.
Performance: LeCounte is third on the team with 39 tackles and he also has a team-high two interceptions along with 2.5 tackles for loss and two pass breakups.
Comparison: Avantae Williams
Farrell's take: Williams is our No. 1 safety, but I compare him to LeCounte, who is No. 4 on this list, because he isn't the biggest player at his position but he plays like it. Williams is taller and more filled out than LeCounte at the same stage but doesn't have the same physical edge yet. LeCounte will be a Lamarcus Joyner type in the NFL and Williams could be a bigger version down the line.
5. Shaun Wade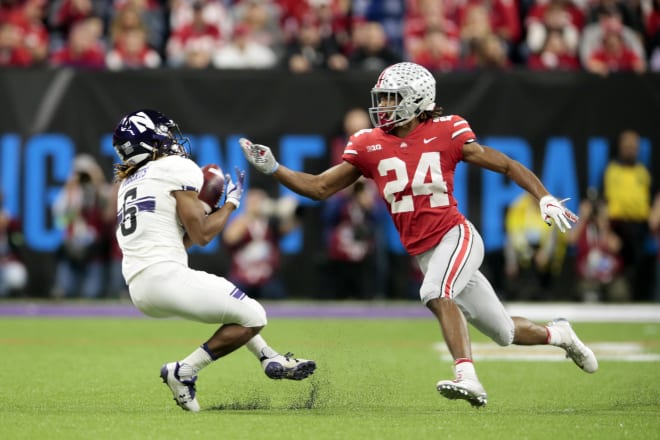 Recruiting: Wade was the first prospect to commit to Ohio State's 2017 recruiting class but down the stretch the Buckeyes had to hold off Florida, Alabama and others for the five-star who was ranked as the third-best cornerback in the class.
Performance: Wade has registered 17 tackles, including three for loss, and two sacks so far this season. He has also added a forced fumble and seven pass breakups.
Comparison: Elias Ricks
Farrell's take: Wade was listed as a tall corner out of high school but we could easily see him flipping to safety with his length and ball skills. The same holds true for Ricks, who is a rarity at corner at 6-foot-3 and if he doesn't stay outside he can be a dominant player in center field.