Top five NFL prospects at CB, regardless of class
Last week, Rivals national analysts Mike Farrell and Adam Gorney broke down the top pro prospects on offense in college football regardless of class. This week, they look at the other side of the ball. Today, they look at cornerbacks.
1. Derek Stingley, Jr.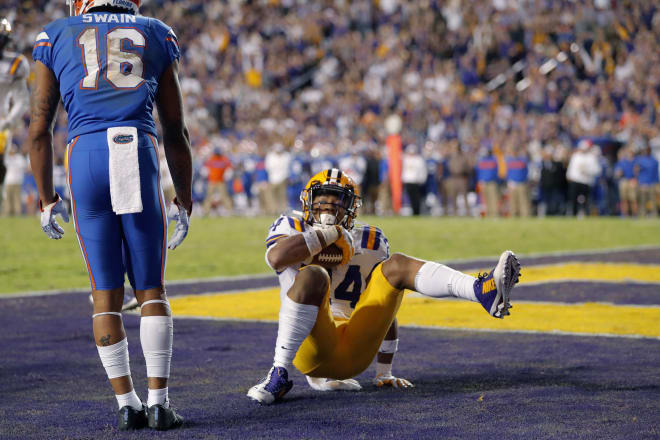 Recruiting: Stingley committed to LSU early in his high school career but backed off that pledge. In the summer before his senior season, the No. 1 prospect in the 2019 class decided to pick the Tigers again over Florida, Texas and others.
Performance: Starting at cornerback as a freshman, Stingley leads LSU with four interceptions. He has also added 23 tackles and nine pass breakups.
Comparison: Kelee Ringo
Farrell's take: Stingley Jr. is a hard one to compare to because he's the only cornerback in Rivals.com history to be No. 1 overall. I chose Ringo because he's put together, powerful and can run. He isn't as fluid as Stingley was or the same level of technician but physically he reminds me of the star LSU cornerback.

For a true freshman to top this list is very impressive but that's how good Stingley Jr. is going to be. He should be a top-five pick when his draft time comes around and I could see Ringo being the same the way he runs.
2. Jeffrey Okudah
Recruiting: At the Army All-American Bowl, Okudah committed to Ohio State over Florida State, Oklahoma, Georgia and others.
Performance: Ranked as the top safety and the No. 16 prospect in the 2017 class, Okudah has thrived at defensive back for the Buckeyes with a team-high three interceptions. The former five-star has recorded 21 tackles, four pass breakups and a forced fumble as well.
Comparison: Fred Davis
Farrell's take: Okudah was ranked as a safety coming out of high school, but he showed us numerous times that he could play cornerback. Davis has a similar build as Okudah, although he's a bit thinner at the same stage. Both have excellent range, long arms and they break on the ball suddenly. Okudah is a little more physical and should be a first-rounder and possible top-10 pick in April's NFL Draft.
3. Kristian Fulton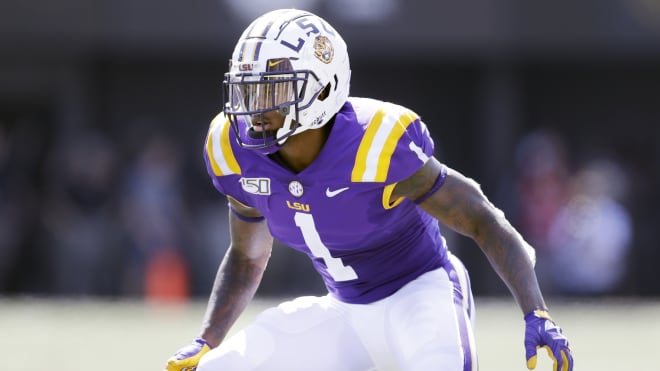 Recruiting: On National Signing Day, Fulton picked LSU over Arkansas and Florida. He had taken a late visit to Gainesville but LSU hung on to land his commitment.
Performance: Fulton has totaled 23 tackles so far this season with one interception and he's tied for a team-high with Stingley with nine pass breakups.
Comparison: Latrell McCutchin (2021)
Farrell's take: Fulton is a tough comparison because he was tiny coming out of high school but still had a good frame to build on and played bigger than his size. McCutchin is coming off an injury that cost him this season but he should bounce back and show some of the same blanketing skills that Fulton has. Fulton could be a first-rounder.
4. Patrick Surtain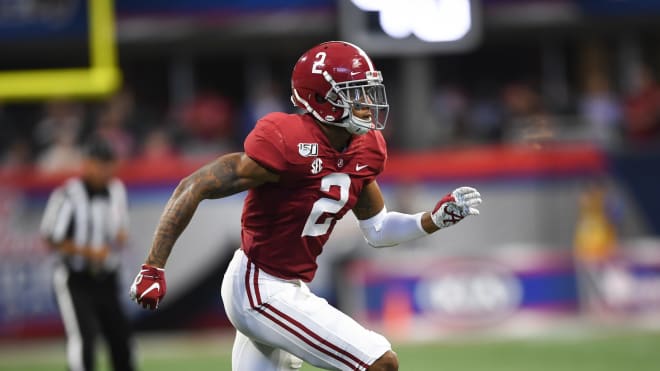 Recruiting: The top-ranked cornerback in the 2018 recruiting class and eighth nationally, Surtain committed to Alabama over Miami, LSU and others. The Tigers were long considered the front-runner but the Crimson Tide landed his pledge.
Performance: Surtain has an impressive stat line with 30 tackles, two interceptions, six pass breakups and three forced fumbles so far this season.
Comparison: Elias Ricks
Farrell's take: Surtain was tall and long coming out of high school and very fluid and smooth. Ricks is exactly the same way and has great instincts and ball skills. Surtain has all the skills to be an NFL star and Ricks could easily be a first-rounder down the line if he puts it all together at LSU.
5. C.J. Henderson
Recruiting: Leading up to his signing day decision, Henderson reportedly flip-flopped numerous times between Florida and Miami. According to his own high school coach, he had stepped away from Henderson's recruitment in the closing days since Henderson couldn't make up his mind between the Gators and the Hurricanes and he needed more time.
Performance: In seven games this season, Henderson has totaled 22 tackles and a team-high 10 pass breakups but no interceptions.
Comparison: Tony Grimes (2021)
Farrell's take: Henderson was tall enough but he was very skinny coming out of high school. Despite that he was an aggressive tackler and a guy who gambled and it usually paid off because he had great recovery speed. Grimes looks to be the same kind of player, although he's very young.