Top 2017 recruiting one-two punch: Wide receiver
Mark Pszonak contributed to this report.
The class of 2017 is signed and sealed, so as we look back on how programs fared, we thought it would be interesting to rank the best one-two punches at each position.
Today we examine the running backs.
Note: Only teams signing two or more at this position are eligible.
RELATED: Top one-two punch at QB | RB
1. ALABAMA
The skinny: If you were going to nitpick about Alabama in 2016, the depth of their receiving corps may have been one place to look. They looked to answer that issue with the additions of Jerry Jeudy, the No. 3 receiver, and DeVonta Smith, the No. 6 receiver, who they added on Signing Day.
Farrell's take: This is a talented duo. Each brings different things to the table, but their success, at least in the short run, will be determined by the further development of Jalen Hurts as a passer. However, the addition of two speedy downfield threats who can also catch and run should help that along.

2. MICHIGAN
The skinny: While the Wolverines obviously had a big season in 2016, their passing game was far from impressive. Coming in to try and fill that void are Donovan Peoples-Jones, the No. 1 receiver, and Tarik Black, the No. 11 receiver.
Farrell's take: There is a ton of depth in this class beyond Peoples-Jones and Black, but this is about duos, and this is a great one. Peoples-Jones is big, physical, and fast and he can work the middle of the field or beat you with speed down the sidelines. Black is an excellent route runner and sets up his opponents well while flashing reliable hands, so the two complement each other well.
3. OKLAHOMA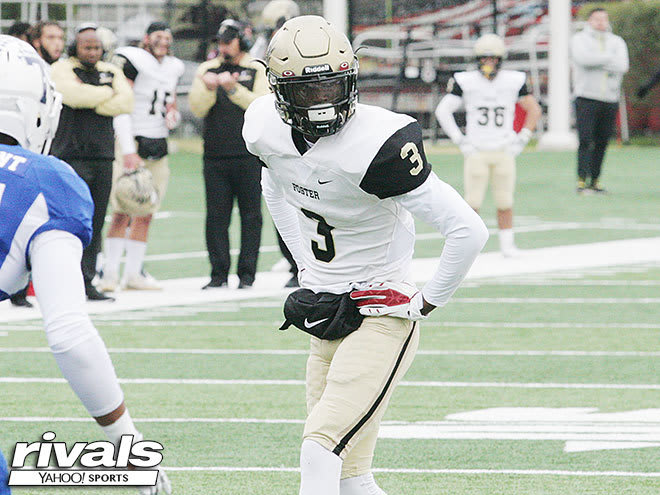 The skinny: Just as the Sooners reloaded their backfield, they also bolstered their receiving corps after the graduation of Heisman Trophy finalist Dede Westbrook. Cedarian Lamb, the No. 10 receiver, and Charleston Rambo, the No. 12 receiver, will also have the benefit of Baker Mayfield throwing them the ball in 2017.
Farrell's take: These guys could each make an immediate impact if needed, and there isn't a ton of separation in skill between the two. I like Lamb slightly better as a deep threat and a bigger, more physical player right now, but Rambo is farther from his ceiling and could end up being as good or even better down the line. These guys should catch a ton of balls at Oklahoma.