Three-Point Stance: Weighing in on Strong's Texas mess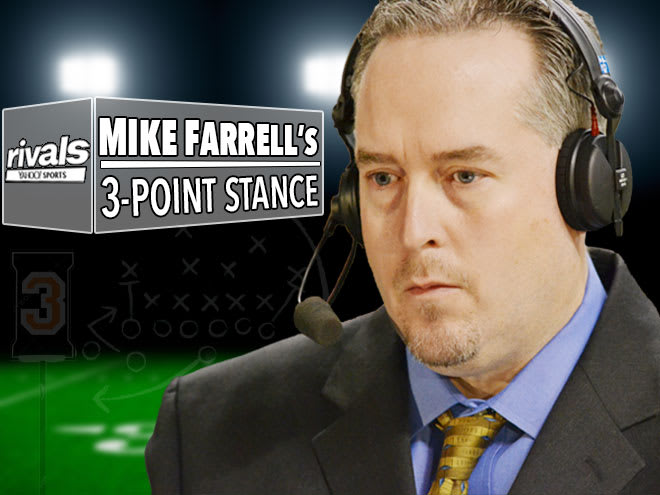 Rivals.com National Recruiting Director Mike Farrell's thought-provoking Three-Point Stance is here with a Texas-themed version on how Charlie Strong failed Texas, how his pending dismissal will affect recruiting and what's next.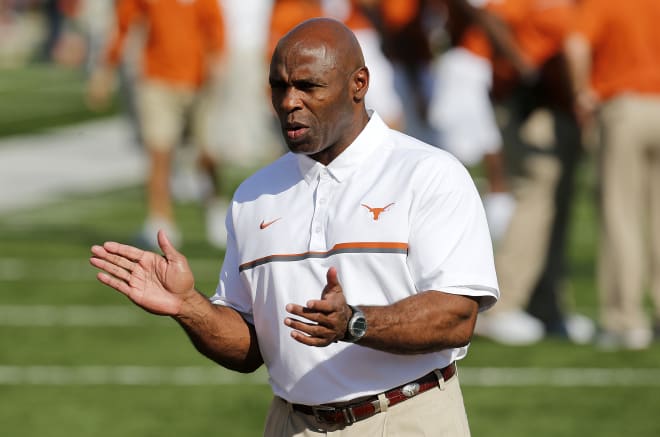 1. Texas deserved better
I know that sounds harsh, but it's true. With so much of the mainstream media glossing over Charlie Strong's awful record at Texas to focus on the big, bad boosters who never gave him a chance, it's time to reverse that narrative. Yes, Strong is a high character guy and it's great in this day and age that he wasn't fired in scandal. He did many things the right way at Texas but he failed to do the one thing every coach needs to do – win.
I wasn't a fan of the hire from the start as many Longhorns fans know. I didn't see it as a fit with Strong's ties to the Southeast and very little experience recruiting Texas. I thought the job was too big for him in many ways. But I've been wrong before and will be wrong again so I began with an open mind.
And then the losing began.
The first season was a transitional year and expected. Texas made a bowl game and didn't get embarrassed too often. Season two began with a brutal loss to Notre Dame but after an upset of Oklahoma, I thought perhaps Strong and his young team were turning a corner.
Then the Iowa State embarrassment occurred, 5-7 was the finish and the hot seat warmed up.
This season the Notre Dame win was the turning point, right? Nope. The Cal loss was bad, the defense was horrible even when Strong took it over and the Kansas loss sealed his fate. From poor assistant coach hires to firing coordinators during the season in back-to-back years to just awful coaching overall, Strong did a poor job at Texas.
I wish I could spin it any other way, but I can't. Strong will finish at Texas with a losing record, the first time for a Longhorns head coach since the 1930s. Strong will finish with a losing record in the Big 12, the worst Power Five conference in the country right now. And he may finish his career in Austin with three straight losing seasons unless the Longhorns defeat TCU in his final game.
None of that should ever happen at Texas and Longhorns fans, alumni and even those mean boosters deserve better from a head coach.
2. What's next?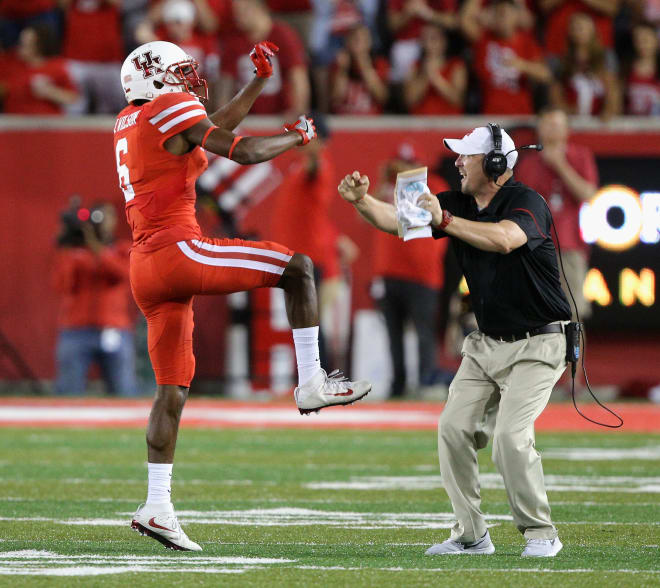 Obviously, the assumption is Tom Herman will be hired as the next head coach at Texas and if that's the case, I expect recruiting to pick up greatly especially in 2018. An offensive coaching hire is needed in the wide open Big 12 and a well-respected mind such as Herman, who has beaten Oklahoma, Louisville (twice) and Florida State, would be the perfect fit.
He would inherit a young team. Recruiting was solid under Strong last recruiting cycle but up and down his first year and is certainly down for the 2017 class. Texas could expect it to take off because Herman has become such a hot commodity.
Does this mean big names such as Marvin Wilson, Baron Browning or Jeffrey Okudah will suddenly add Texas to their leaderboard? That's doubtful this late in the game. Does it mean Walker Little, who has liked Texas but has been considered a Stanford lean, will stay in state? That's not out of the realm of possibility. Can Herman flip some committed players from Texas A&M, Oklahoma, TCU or LSU? Time will tell and I can certainly see a few flips if he's the hire.
But for 2018 and beyond, Herman will take Texas to heights seen under Mack Brown during the good years. Keep in mind that in Strong's first recruiting year, the class was boosted by some four-star Florida commitments down the stretch such as John Burt (impact guy), Cecil Cherry (transfer), Davante Davis (backup) and Devonaire Clarington (never made it academically), which pushed it to No. 12 nationally.
The 2016 class was impressive in-state and the additions of Devin Duvernay, Patrick Hudson and J.P. Urquidez from Baylor were a nice boost as well and pushed it all the way to No. 7.
But this year Texas has only seven commitments mainly because of Strong's uncertain status all season and is currently ranked No. 70, just six spots ahead of Kansas. So if you're a recruiting expert like I am supposed to be, I'd give Strong a high grade on one of his three recruiting classes. That's not great and Herman or whomever they hire should do much better.
3. Future in Austin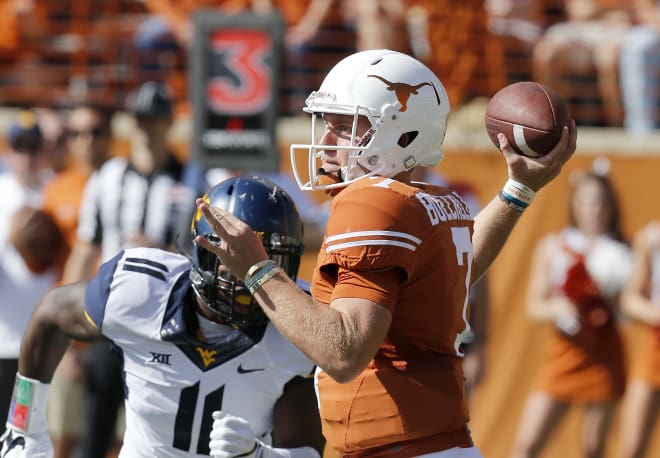 To me it looks very good and dangerous for the Big 12 with the right coach. There is a ton of young offensive talent on this roster from Shane Buechele at quarterback to Duvernay and Burt at wide receiver, and Texas has the best offensive tackle in the country in Connor Williams for one more season. The talent is even deeper on defense despite the struggles to stop anyone, as the young front seven is loaded with talent and the secondary has some solid players who just haven't been coached up.
If the new coach can add a few more playmakers to the 2017 class to help the young talent on the current roster, a run at the Big 12 title is not out of the question next season – no joke.
Some hoped Strong would get a fourth season for this reason because they felt he was perhaps a year away from breaking through, but to me it's clear that Texas would continue to mire in mediocrity with its current coach in charge.
New blood plus young talent all over the roster could equal turnaround akin to what Jim Harbaugh has done at Michigan.