Three-Point Stance: Teams on rebound, underrated coaches, Pac-12
Rivals.com National Recruiting Director Mike Farrell's thought-provoking Three-Point Stance is here with a review of teams he said not to give up on after week one, his list of the top five most underrated coaches and a Pac-12 recruiting snapshot.
1. Give up yet?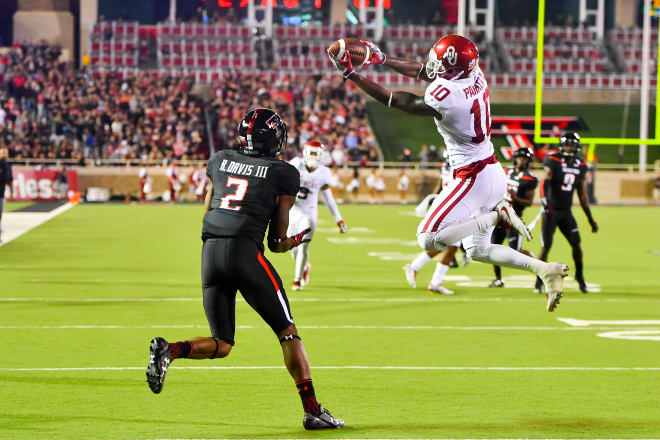 Back in early September, I wrote about a few teams that struggled out of the gate that deserved more time. In fact, I said don't count these teams out after week one losses (except for one that had a narrow escape in a win).
Is it now time to give up on them? Here they are …
Oklahoma – DON'T GIVE UP
Yes the national title dreams are shot after the opening loss to Houston and subsequent loss to Ohio State, but the Sooners still have a chance to run the Big 12 despite that awful defense.
LSU – DON'T GIVE UP
Wisconsin took down LSU in week one and we now see how good the Badgers can be. But LSU also lost to Auburn and Les Miles subsequently got fired. Now enter Ed Orgeron with a healthy Leonard Fournette and a new(er) offense and you have a team on a three-game winning streak with huge games against Alabama, Arkansas, Florida and Texas A&M left on the schedule.
Notre Dame – GIVE UP
After a loss to Texas in the opener, I thought the Longhorns were better than they are and Notre Dame wasn't that bad. Now one of the questions is whether they can reach a bowl game. At 2-5 with Miami, Navy, Virginia Tech and USC on the schedule, it is highly unlikely. The other question is, how many games will Notre Dame win this season and if that number is three or four, then what?
USC – DON'T GIVE UP
I took a lot of heat for this one back after the humiliating loss to Alabama, but USC has rebounded quite well under quarterback Sam Darnold, while Alabama is perhaps a bit more dominant than we thought at the outset. Sitting at 4-3 overall and 3-2 in conference is a dream compared to what many thought after 'Bama.
Tennessee – DON'T GIVE UP
The Vols almost lost to App State and many were expecting a disappointing season but since then they have gone 4-2 with wins over ranked Virginia Tech and Florida, and a near comeback win against Texas A&M. Yes, they have lost two straight and Alabama killed them, but the remaining schedule is easy and they should take the SEC East.
2. Top five underrated coaches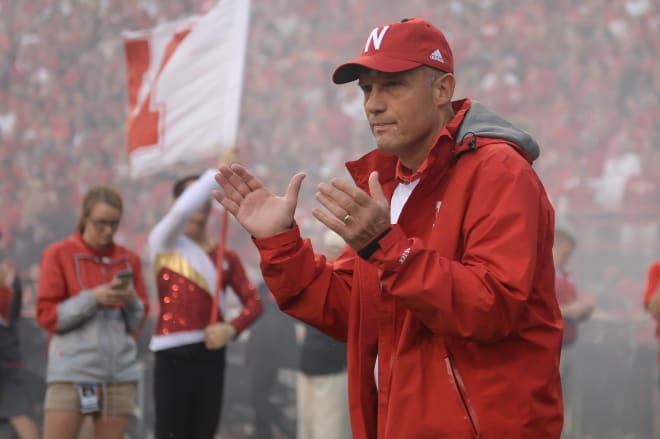 Nick Saban, Urban Meyer, Jim Harbaugh, Dabo Swinney – coaching names everyone talks about, or so it seems. Or it's Tom Herman and PJ Fleck as replacements for coaches on the hot seat such as Charlie Strong or Brian Kelly.
But what about the underrated coaches out there, the ones that don't get the attention they deserve. Here are my top five most underrated coaches …
Mike Riley – Nebraska
The Huskers are undefeated, in the top 10 and Riley is a guy I have always respected as a great football mind. Because they are in the "other" division of the Big Ten and haven't beaten anyone big yet, he gets passed over for mention. A good coach allows his team to learn from close losses, and that is what has happened at Nebraska after a bunch of heartbreakers in 2015.
Kyle Whittingham – Utah
The Utes are No. 17 in the country, they can win a shootout or a defensive struggle, and they have been a tough out under Whittingham for sure. The guy can coach.
Paul Chryst – Wisconsin
The Badgers always enter the game with a ton of energy, a well-planned strategy and they play with discipline. Wisconsin football hasn't changed in forever – it's power running and tough defense – but Chryst has been doing an exceptional job of keeping that going since his arrival.
Dana Holgorsen – West Virginia
An offensive coach in the Big 12, Holgorsen could be doing what Texas Tech, Baylor, TCU and others have done: Play great offense and hope to outscore the opposition. But he took this program that gave up 38 points per game in 2012 to a team known more for defense than offense in a pass-crazy league. That's impressive.
Chris Petersen – Washington
How can the coach of a top five team be on this list? Because Petersen's 92-12 record at Boise State was chalked up to a Group of Five schedule and he struggled his first couple of years at Washington. But now he's built a roster loaded with playmakers on the offensive and defensive side of the ball and doesn't get mentioned in the same breath as the big dogs.
3. Pac-12 recruiting
With recruiting at the slow point in the middle of the season, I thought I'd create a recruiting snapshot for each Power Five conference and wrap things up with the Pac-12.
Biggest get – Edge rusher Jaelan Phillips is a huge get for UCLA considering the issues the Bruins are having getting after the passer this year and how much the program is struggling. To land a prospect athletic enough to stand up and make plays at 6-6 and 250 pounds is crucial.
Out-of-state steal – Georgia quarterback Davis Mills is the perfect fit for Stanford's pro-style offense and should be a star before too long under David Shaw.
Biggest surprise – Greg Johnson's commitment to Arizona was a bit of a surprise considering the other offers the four-star ATH from Los Angeles had and that he wasn't expected to pull the trigger so early. And when he did, everyone expected him to flip, but that hasn't happened so far at least.
Surprising class – Arizona leads the Pac-12 in recruiting right now but that's because it has so many commitments. I'll go with Colorado, a team that usually averages below three stars per recruit and never gets three different four-stars in a class.
Struggling class – Utah is 7-1 and ranked in the top 20, yet the Utes are last in the Pac-12 in recruiting with only six commitments. Not only do they have the least amount of commits, but they have the lowest average star ranking as well.
Recruiting battle to watch – Always go with USC vs. UCLA here for obvious reasons but keep an eye on Washington vs. Oregon. The Ducks were the program up north that could steal kids from California and they could be replaced by Washington, which will also battle the Ducks and others for prospects in the Pacific Northwest.
Must keep – Darnay Holmes could go to Michigan or Ohio State, but UCLA is thought to be the leader. The talented five-star cornerback is a must keep for the Pac-12.
Do or die – Mark Helfrich is on the hottest seat in the Pac-12 and has a tough road ahead with limited in-state targets. He must convince prospects from California and Texas who used to flock to Oregon when they were the coolest team out there under Chip Kelly that he will be around for a while. That will be tough.
Best 2018 get – USC has a commitment from national top five prospect Matt Corral, who could be the quarterback of the future for the Trojans in a few years. This kid is a special talent and easily the top Pac-12 get for 2018 so far.