Farrell Midseason 50: Nos. 31-35
With the college football season a little beyond the halfway point, it's time for another installment of the Farrell 50, the top 50 college football players in the country. However, as usual here at Rivals.com, we take a quick look at how each ranked out of high school and if they are exceeding or simply living up to expectations. And with such a crazy season of injuries and disappointing seasons from some of the bigger names, you could be stunned at who's missing from the list.
Today we look at No. 35-31 led by three standout defenders.
Mark Pszonak contributed to this report.
FARRELL 50: Nos. 46-50 | 41-45 | 36-40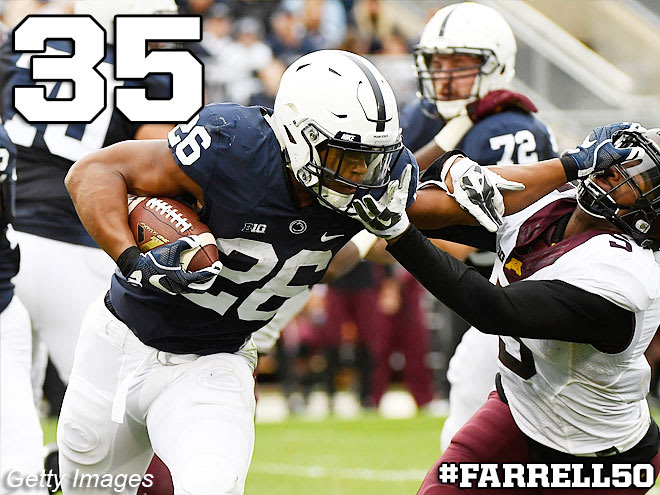 The skinny: Barkley was originally committed to Rutgers, but re-opened his process as additional offers began to pile up. Penn State almost immediately became the favorite as the Nittany Lions made Barkley a recruiting priority, which eventually led to his flip. Despite battling through injuries as a true freshman, Barkley still rushed for over 1,000 yards and became one of the top backs in the Big Ten. He's continuing to impress in 2016, with 681 yards and eight touchdowns on the ground, plus 143 yards and one touchdown through the air.
Farrell's take: Barkley was an upright slasher who showed good receiving skills out of high school, so it's not a huge surprise he's made a nice impact early. But to this level? That's a bit ahead of schedule as he's become a dominant Big Ten back and should be in the Heisman discussion by his junior year. His lower body strength and power to run through some arm tackles has improved greatly. A very athletic kid, Barkley was a guy who pushed for Rivals100 status but is showing us he should have been ranked higher.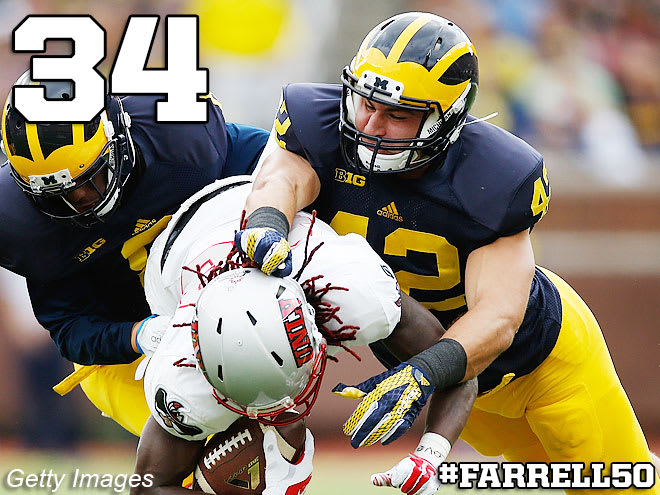 The skinny: After taking a visit to Michigan in late February, a commitment to the Wolverines was considered imminent. While he did wait more than a month to actually pull the trigger, the commitment finally happened in early April. In what has quickly become one of the elite defenses in the country, Gedeon has flourished this fall. Having totaled 49 tackles, eight tackles for a loss and three sacks through seven games, Gedeon is currently having an All-American caliber season.
Farrell's take: Gedeon was a four-star prospect for us out of high school, but wasn't in the Rivals250 as we suspected it would take him some time to develop and his ceiling wasn't as high as others. He played running back, linebacker and even some wildcat quarterback here and there, but he wasn't very long or filled out. However, he was a very aggressive tackler and was physical on both sides of the ball. He's an example of a prospect who has willed himself into a great player with work on and off the field.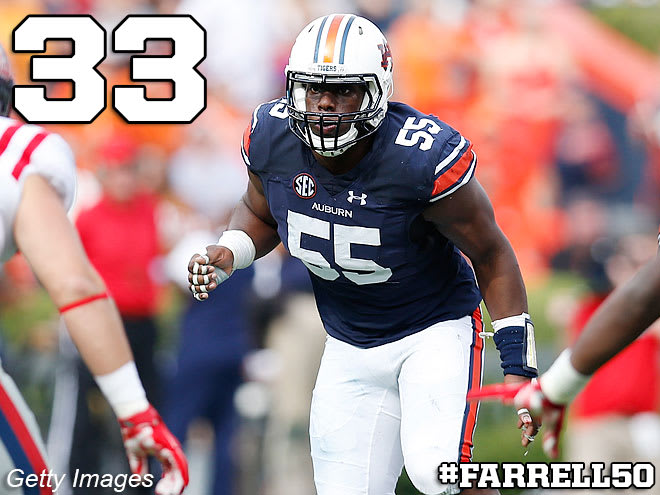 The skinny: Lawson committed during the spring but began to look at other schools after the coaching change at Auburn. Despite taking official visits to both Clemson and Tennessee in the weeks leading up to National Signing Day, Gus Malzahn was able to hold onto Lawson's pledge. After a big true freshman season, Lawson missed the 2014 season with a torn ACL and then was limited to seven games last season due to a lingering hip concern. Fully healthy this fall, Lawson has already totaled eight tackles for a loss and 6.5 sacks for the Tigers.
Farrell's take: Lawson destroyed people at our first Rivals100 Five-Star Challenge in Atlanta and became a five-star as a result of that dominant performance. He's had some injuries in college, but this season he has been healthy and leading one of the best defensive lines in college football. This could be low for Lawson as he is asked to do work inside at times and doesn't get to come off the edge every play like other pass rushers. If he continues to play at this level, he will reach the elite ends at the top.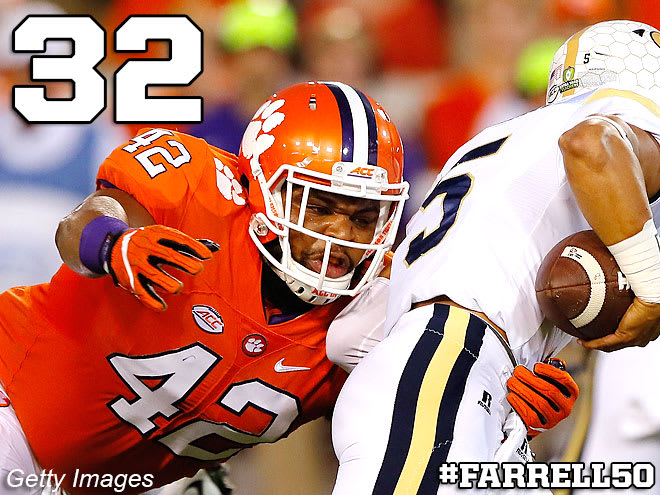 The skinny: Wilkins took official visits to Clemson, Stanford, Penn State, Ohio State and Boston College before committing to the Tigers at the Under Armour All-American Game. After an impressive true freshman season in 2015, Wilkins came into this season with a big set of expectations. To this point he has more than lived up to the hype with 31 tackles, 8.5 tackles for a loss, three sacks and a fumble recovery through seven games. The ceiling is very high for Wilkins, so it will be interesting to see how quickly he continues to improve.
Farrell's take: I remember the first time I saw Wilkins on film. It was after his freshman season and his athletic ability was off the charts. As a Connecticut prospect, he didn't get the national attention of many until later in his career but I knew how good he was from day one. Wilkins has already turned into one of the elite defensive tackles in the country halfway into his second season in college and the sky is the limit.
The skinny: Alexander committed to the Cardinals during his official visit. He showed potential during his true freshman season last fall, but has definitely been one of the pleasant surprises for Louisville this season. With 23 tackles, three interceptions, four passes defended, one forced fumble and one fumble recovery, Alexander has become an important playmaker for the Cardinals.
Farrell's take: A skinny cornerback out of a newer school in North Carolina, Alexander was a mid three-star recruit who started to emerge a bit at the end of the rankings cycle. In high school, he never showed the ability to dominate as he has done after just one full season of college football. Alexander had ball skills and ability in coverage, but the way he physically manhandles players in coverage, off the line and in run support is as impressive as any cornerback in the country. This kid is going to be a star if he isn't already one and will be very high on this list next year if not at the end of this year.